It's the dilemma faced by working parents four times every year: what to do with the kids over the school holidays.
Put them in vacation care and face the guilt and potential judgement from other parents, not to mention a hefty cut into your salary? Ask their already-overtaxed grandparents to help out? Portion out some of you and your partner's precious annual leave and say goodbye to that sanity-restoring family holiday to Fiji?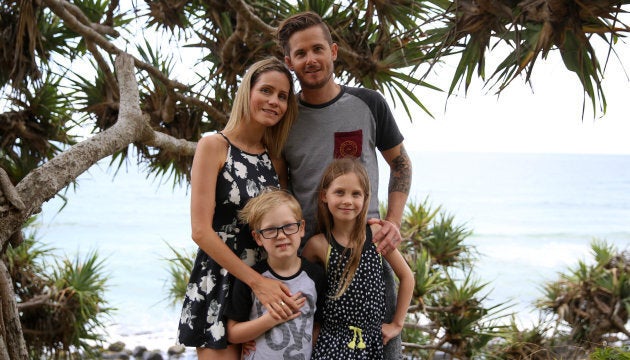 Now one Australian firm has come up with a novel solution that doesn't involve giving up your dream job: school term time-only contracts.
The idea is simple enough. The new roles multinational engineering firm AECOM are offering are essentially full-time except that they have 12 weeks' annual leave instead of the usual four.
The salary is cut to measure but it's portioned out over the year, meaning parents don't have to face several weeks without any money coming in -- and they can spend school holidays with their children, no questions asked.
It's an option that Brisbane mum Bec Reis wishes had been available to her when she was working a high-demand role of her dreams in construction.
It's hard because you try and tell your daughters that they can do whatever they want -- they can go and fulfill their dreams. But then there's the sacrifice where a lot of women that I see are much older when they're having children or not having children at all."
"My role was managing a team of five staff as lead document controller. We controlled all the (construction) plans, specifications and drawings basically as they were constructing to ensure that everything was getting built the way it was supposed to," she explained.
Bec's inability to find a role with flexible hours ultimately saw her leave the role to return to university and take on a job at a high school, where her holidays match those of her children.
She "absolutely loved" her job, but wanted to start a family and knew that working 60-hour weeks in addition to commutes of up to three hours each day wasn't going to leave much time for her to be there for her kids.
"Now, I can enjoy my career as well as know that there is going to be really special time (with my kids) in the holidays," she said.
It's a story familiar to many parents, particularly mothers.
According to the 2017 Australian Job Seeker Report by careers platform JobGetter, 60 percent of working parents gave up the job they really wanted to get more flexible working arrangements due to family obligations.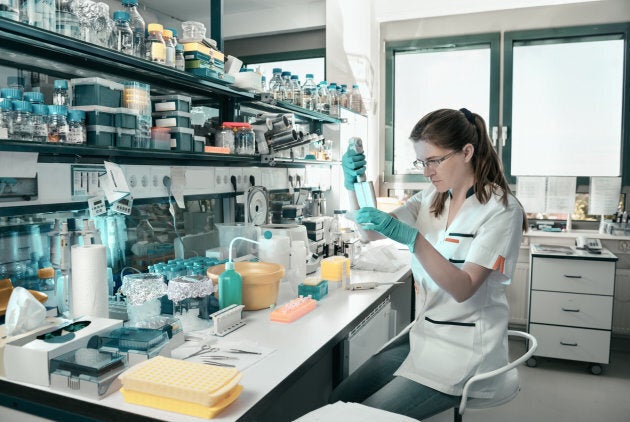 But it's a sacrifice that puts many women on the back foot when it comes to getting ahead in their careers and closing the gender pay gap, which remains stubbornly high at 15 percent, and as high as 22 percent in male-dominated professions such as construction, design and manufacturing.
This is something mum Reis has experienced first-hand. Despite already having a business degree and being in charge of five staff in her last role, she ended up back at university to retrain in marketing.
"I'm still not back to (where I was) ten years ago when I was managing five staff and my salary was considerably higher," she said.
This is something AECOM hopes their new initiative will help to change.
They are currently offering 20 school term time-only roles in Australia through jobs site FlexCareers, with the company saying it's also looking at switching current interested employees onto the contracts.
The firm's Director of Oil and Gas, Ashley Lang, told HuffPost Australia she hopes the move will encourage women who have left the industry to return under an arrangement that works for them -- as well as help retain the working parents already at the firm.
As a mum to two young children, she's even considering trying out a school term time-only role herself in the future.
"In my network of friends, many of whom are engineers and scientists, a number of women have opted out of the workforce at a certain point in time because trying to manage (work and kids) concurrently has become too difficult," she explained.
"They're the types of engineers and scientists -- both men and women -- that we're trying to get to come back into the industry under a more flexible arrangement that works better for them."
It's the latest in a series of moves by AECOM to attract working parents with more flexible hours -- and help address the gender disparity in engineering and science, particularly at senior and executive levels.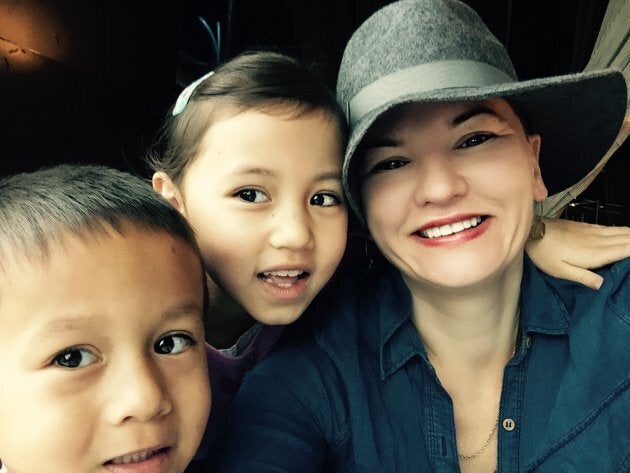 And it is action that's desperately needed if Australia is to achieve gender parity in STEM (science, technology, engineering and maths).
Currently, women make up just 16 percent of Australia's STEM workforce.
And with only six percent of girls studying the high school physics and maths necessary to enroll in engineering at university, that's unlikely to change in the near future, according to new research by Engineers Australia.
Moreover, half of the women who do become engineers will exit the profession.
Careers platform JobGetter's co-CEO Fiona Anson believes that the era of the 9-to-5 Monday-to-Friday workforce will soon be a thing of the past.
"(Flexibility) is becoming more important to people. Back in the 90s everybody wanted the biggest toys, the best toys and it was that whole greed is good mentality. Now, it's all about work-life balance," she told HuffPost Australia.
And that's good news for Bec Reis.
Her hope is that by the time her eight-year-old daughter Lulu enters the workforce, flexible work arrangements will be the norm rather than the exception.
"It's hard because you try and tell your daughters that they can do whatever they want, they can go and fulfill their dreams," she said.
"But then there's the sacrifice where a lot of women that I see are much older when they're having children or not having children at all or where once they've had children, their role just doesn't suit family life.
"Lulu's only turning nine but I do have those conversations with her already at this stage about what jobs offer and the hours that are involved."