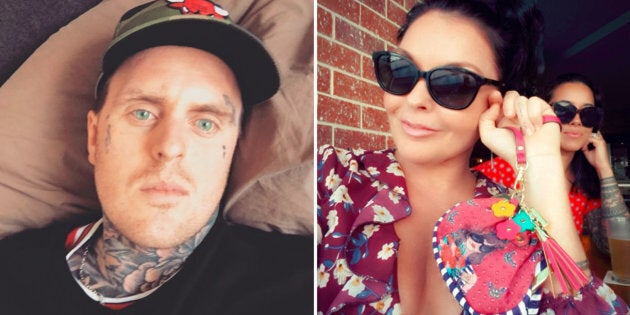 Matthew Colwell, or 360 as he's better known, was having a chat with a Perth radio station on Tuesday and revealed he had a very surprising mate-ship spanning years.
Speaking to Heidi, Will & Woody on Hit 92.9, 360 told the gang that he and Schapelle Corby go way back.
"I've known Schapelle Corby for a while," he said before dropping the bombshell, "Fun fact, I used to talk to her while she was in jail".
"It was on Facebook, it was just like private messaging and stuff, she obviously had a phone in jail... I dunno if I should say that."
Prompted by the hosts on what they talked about, 360 said the pair would just chat, "just like chatting to a friend, you know?"
The pair apparently were introduced by a mutual friend and kept in causal contact since.
"So you're at home on a Sunday having a glass of red wine and just talking to Schapelle Corby on the couch?" One of the hosts quizzed 360.
"Yeah...Pretty much," the rapper responded.
The pair would chat about his music, and he'd ask her about what it's like to be in an Indonesian prison.
"Everything that she has been through, it has definitely had an effect on her mentally so we relate in different ways. It has changed her whole life, she's come back and is a totally different person."
Listen to the full interview below.