Australian drug mule Cassie Sainsbury has been sentenced to six years behind bars after a Colombian judge approved a plea deal.
But given time served and good behaviour, she could be released in as little as 2.5 years. Sainsbury's lawyer Orlando Herrán told journalists it's likely she'd serve her sentence in Colombia, with the sentence possibly being reduced if she continues to teach English to other prisoners and keeps up her current record of good behaviour.
Sainbury's conditions will be reviewed periodically by a judge who will decide whether she is eligible for early release or home detention. If she does qualify for home detention, she will need to remain in Colombia on home arrest, with the support of an organisation or a family member.
Sainsbury had been facing decades in jail after she was caught trying to fly out of Bogata with nearly 6kg of cocaine hidden in headphones in her luggage.
A judge has accepted her version of events, that a mystery man named 'Angelo' had tricked her into transporting the drugs.
But author Rusty Young, told HuffPost Australia Sainsbury has been extremely lucky, and the media attention has worked in her favour.
"I've never seen a case put through this quickly. Typically there's a back log that can last months before they're even heard, so she's been very fortunate it's gone through that quickly," Young said.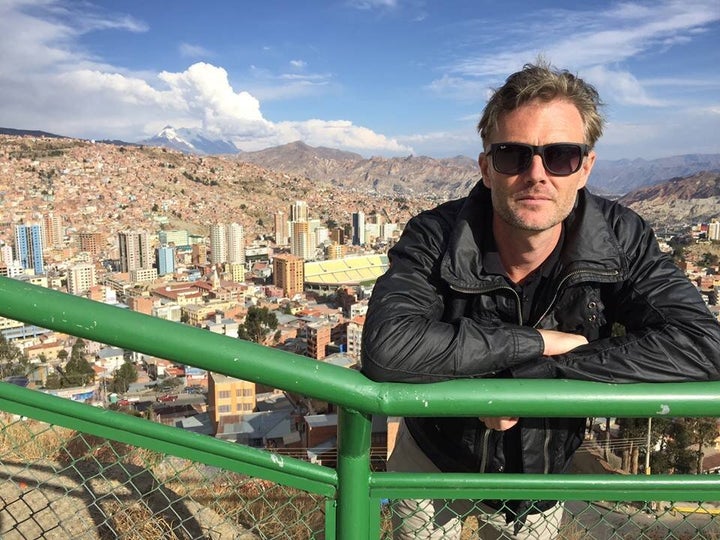 "I initially predicted she would get between four-seven years. I always thought reports that she'd get up to 21 years were exaggerated – there is no way she'd get that kind of prison sentence for six kilograms of drugs."
According to Nine News, at today's court appearance Sainsbury appeared calm as the judge handed down his decision. She was accompanied by her family in court and then left without making any comment to the waiting media.