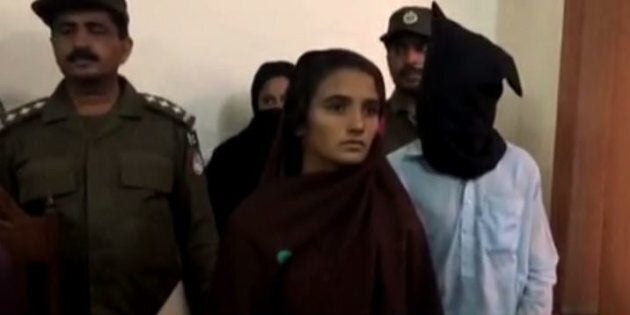 A 20-year-old woman from Pakistan who is accused of murdering her husband is also alleged to have accidentally killed 14 members of his family, Geo TV reports.
Carrying out a plot which was reportedly designed by the accused, her alleged lover and his aunt, Asiya Bibi is said to have poisoned milk intended for her husband to drink.
However after he refused, the poisoned substance was instead used to make lassi -- a yoghurt-like drink -- that was then distributed amongst his family, the BBC reported.
The current death toll stands at 15 after a seven-year-old girl died after consuming the poisoned drink.
According to the British Government's Forced Marriage Unit -- a service providing advice and support in relation to such marriages -- victims from Pakistan accounted for 43 percent of cases involving individuals who were "at risk of, or had already, been taken to in connection with a forced marriage".
Bibi has denied all of the allegations levelled against her.