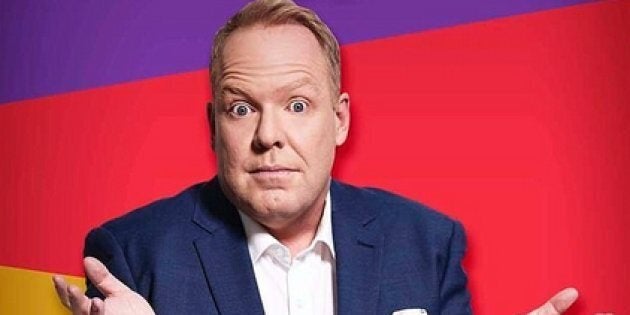 As a standup comedian and a co-host of The Project, Peter Helliar is now adding 'game show host' to his impressive resume. He sees it as an honour to know he will one day enter the Aussie TV history books alongside iconic hosts like Ernie Signley, Larry Emdur and Greg Evans.
It's been a big year for the father of three, who was nominated for a gold Logie (which went to Samuel Johnson) and he's written his first book, the best selling time travelling novel for kids Frankie Fish And The Sonic Suitcase.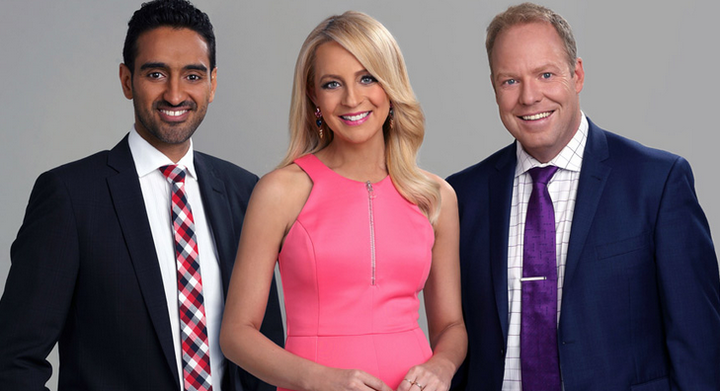 With his new program Cram starting this week on Channel Ten, Helliar told HuffPost Australia he's thrilled to be part of a gameshow that people will enjoy playing at home.
It's all about cramming, filling your head with as much information as you can - something Helliar said he does as soon as he arrives for work on The Project.
"I arrive around 2pm, I look at a few news sites - HuffPost obviously! Then I spend time cramming information about news stories right up until we're on air at 6:30pm. And even when I'm doing live comedy, as I'm offstage, I'm trying to think of another joke to cram in at the start. What's a better joke to start the show with? So cramming is a big part of my life," Helliar said.
When it comes to comedy, Helliar said it was no great surprise to his school friends that he moved into a showbiz career.
"The writing was on the wall when, in history class, our teacher would let me host the class when we were doing oral presentations. So the teacher would let me sit at her desk and give a big showbiz introduction to the students as they gave their talk to the class, or I'd do my own sketch shows, drag along some friends to rehearse then do it at lunchtime in the theatrette," Helliar said.
"I was at a Christian Brothers School and got myself in trouble writing a play where all these gameshow hosts were being murdered: the irony is coming back to me now!"
Cram is a show where members of the public are put in teams to see which side can remember the most from a short video clip.
The idea was originally from a UK show but it's been changed for Australia to be more like a panel show featuring Helliar as the host plus two other celebrities; comedian Dilruk Jayasinha and actor Virginia Gay.
Helliar said he's looking forward to HuffPost editor-at-large Lisa Wilkinson joining The Project in 2018.
"Yes, we're very much looking forward to having Lisa on the program, even though it feels like we poached a Brownlow medalist," Helliar joked.
In this podcast, Helliar also talks about the tight knit Aussie community of comedians, who are all very supportive of each other.
"We all came up at around the same time so we all know each other really well and genuinely want to be there for each other as much as we can," Helliar said.
Cram airs on Thursdays 7:30pm Channel Ten.