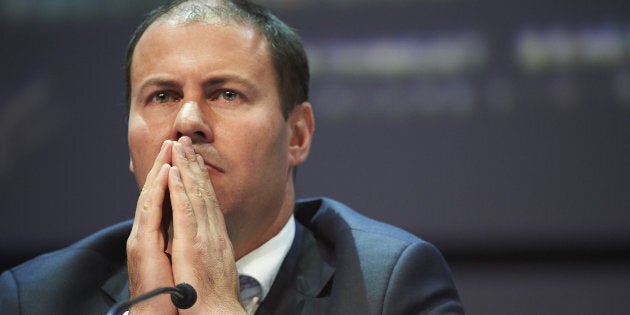 Cabinet Minister Josh Frydenberg is reportedly trying to clarify whether he's a Hungarian citizen by descent.
The environment and energy minister is seeking advice after the Australian newspaper asked questions about Mr Frydenberg's possible Hungarian citizenship by descent from his mother.
If he is found to be ineligible, it would theaten the government's majority.
It comes after Stephen Parry resigned as Senate president over his dual-citizenship and amid growing calls for an audit of all MPs citizenship statuses.
Communications Minister Mitch Fifield on Thursday revealed Mr Parry had confessed to him weeks ago about possibly being a duel UK-Australian citizen.
Prime Minister Malcolm Turnbull says the best way of dealing with the citizenship issue is for a bipartisan committee to come up with solution.
Former deputy PM Barnaby Joyce - who was last week ousted from parliament after the High Court found he and four other MPs were duel-citizens - suspects there are other potential duel citizens in parliament.