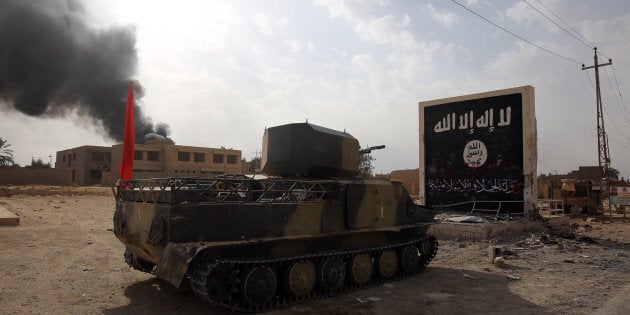 A radicalised Sydney teenager has been detained while trying to travel to Syria to join Islamic State.
Lebanese authorities said they have detained the Australian suspected of trying to travel to Syria to join the Islamic State (IS) group.
Lebabon's Internal Security Forces released a statement saying a Lebanese-Australian was detained "two days before his departure" for Syria, the ABC reports.
He was said to have been radicalised in Australia and embraced the extremist Islamist ideology through "publications and videos issued by [IS] on the internet".
Australia's Department of Foreign Affairs and Trade is reportedly providing consular assistance to the man.
The 18-year-old, identified only as A.M, has now turned on fellow radicals by becoming an informant for anti-terror authorities, Network Seven reports.
It's understood the teen lived in Sydney for many years before travelling to the Middle East.