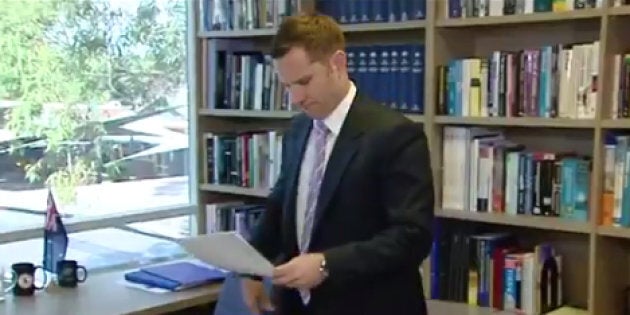 A Liberal MP has been forced to deny he is a dual citizen as the dual citizenship drama continues to play out in Canberra.
Assistant Immigration Minister Alex Hawke is to most recent parliamentarian to be embroiled in the saga, saying he isn't a Greek citizen despite his mother being born there.
NewsCorp Australia reports that Hawke maintains he solely hold Australian citizenship even though his mother immigrated to Australia from Greece in the 1950s.
The Greek Embassy in Canberra reportedly says that a person acquires Greek citizenship at birth when a person is born to a parent of Greek nationality.
The crisis continues as the two major parties are undertaking internal audits of all their MPs to ensure they are not dual citizens.
The Greens want a committee that can compel all senators to show they don't hold dual citizenship.