On Nov. 17, Sia will release a Christmas album.
Like everything Sia touches, it will likely be a very good Christmas album. Billboard reports that it contains 10 "soon-to-be" classics with seasonally appropriate titles that include "Snowman," "Candy Cane Lane," "Underneath the Mistletoe" and "Underneath the Christmas Lights." Another perpetuates the false, yet still very nice, idea that "Puppies Are Forever" while the album's lead single, "Santa's Coming for Us," conjures an oddly sinister vision of the traditional carmine figure.
We are not here to discuss any of that, though.
We are here to discuss the glaring and seemingly unintentional grammatical error in the album's title, "Everyday Is Christmas." Yes, "Everyday" should be "Every Day."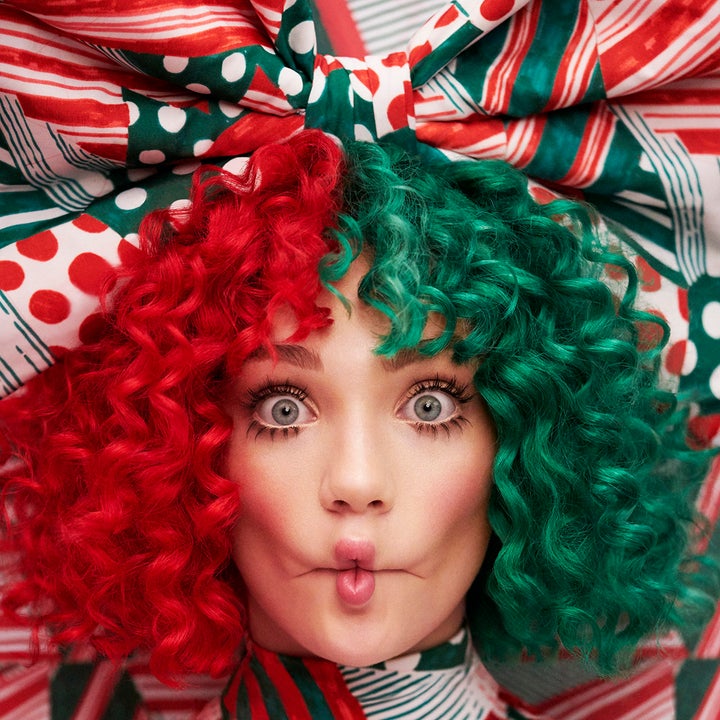 And now: a pause for eye-rolling.
Though confusing the two terms is an everyday occurrence, it's not every day that we see such a high-profile misuse. "Everyday" is an adjective used to describe things that are commonplace or literally happen daily, so it doesn't make sense right before the verb "is."
Except for descriptive clauses, English syntax usually demands we know whom or what we're talking about before we dive into the action bit (the verb). Regarding Sia's album, we're talking about days. Specifically, all of them. Every day.
The phrase normally functions adverbially, as in, "I wish I could eat Christmas cookies every day." In this case, though, its function aligns with that of "today" in the statement: "Today is Christmas! Huzzah!" That is, it's more of a noun or noun phrase.
Grammarist cites a simple test: "Every day" should be used if it could be easily substituted for "each day." And each day is Christmas, or at least feels more like it, if you listen to Sia's new songs 365 days per year. Or something.
There is, however, one possibility we must acknowledge that would negate this entire argument, subjecting you to several paragraphs' worth of discussion on grammar for only the sheer fun of it ― artistic license. Sia and Atlantic Records could have made some kind of creative linguistic choice, bucking the rules for effect's sake.
We do not know what that effect would be.
HuffPost has chosen to bother two of the singer's representatives with this question, and will update this post if one of them stops pointing both her eyeballs toward the ceiling long enough to tap out a response. (Sorry, representatives. So sorry.)
In the meantime, this writer looks forward to cringing internally when "Everyday Is Christmas" ads crop up before the big day.