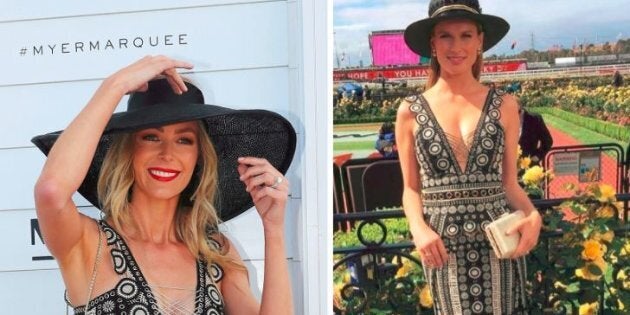 You heard me. Two girls. One dress. Myer ambassador Jennifer Hawkins and Channel Seven's Francesa Cumani rocked up to Derby Day wearing the same black and white number by New York designer Jonathan Simkhai.
At first, conspirators blamed Myer for the oversight -- after all, the dress was a Myer piece, and both Hawkins and Cumani were contractually obliged to wear Myer for the day.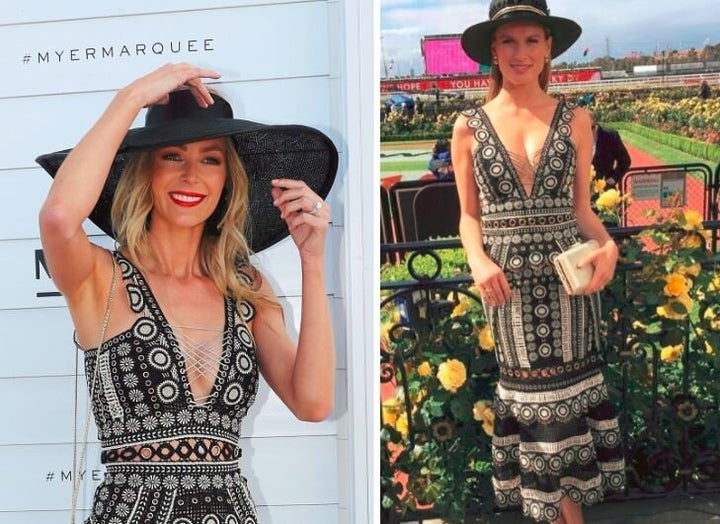 But Myer was quick to shift the blame:
"We are only aware of Jen's brand which is Jonathan Simkhai. Francesca is not our talent. Channel 7 wardrobe manager her," Myer told News Limited.
"Contractually Channel 7 talent must wear Myer brands. No further comment will be provided".
And did Channel 7 admit guilt? Their actions certainly make it look as though they did -- by the time Cumani was on air, she had mysteriously put a black coat over her dress.
Meanwhile, Hawkins was completely chill about it.
"No biggie, it's never happened to me before. Francesca looked so gorgeous," she said.
This wasn't the only alleged cover up of the day. What appeared to be a normal Instagram post from Bachelor star Anna Heinrich quickly became an attention point after some followers questioned why it looked like her bag was growing out of her arm. Photoshop? A new fashion statement? We will never know.
Usain Bolt had to be pretty quick to get to the marquees in time after he missed his flight to Melbourne -- sometimes even the fastest man in the world is too slow.
Check out some of the looks of the day below: