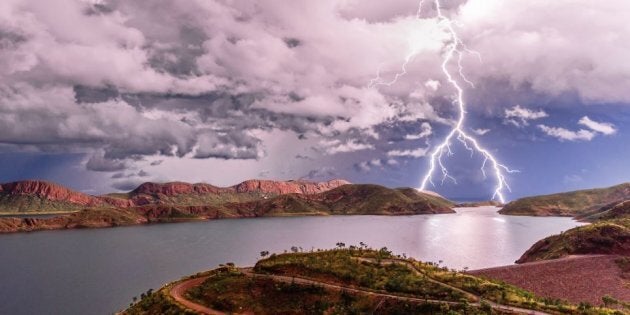 Nature, you're just showing off.
The Bureau of Meteorology has just released its 2018 Australian Weather Calendar, and oh wow.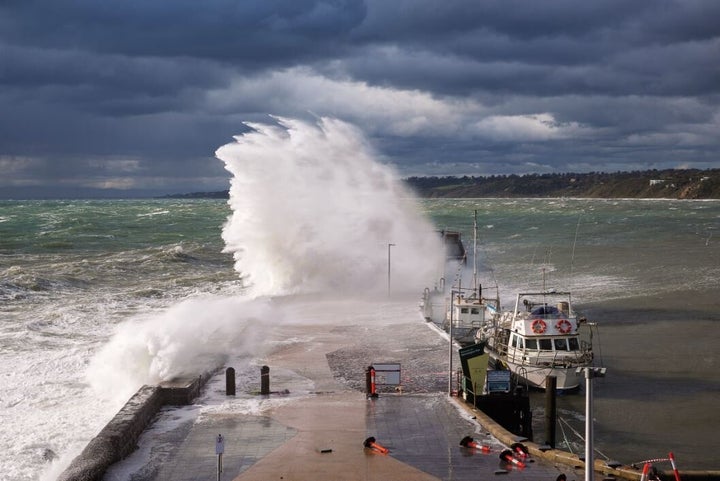 As usual, the calendar features a range of pics from locations around Australia, some taken by professional photographers, others taken by people who just happened to be in the right spot at the right time.
One of our favourites is this magnificent sunset shot out the back of the Mt Hotham ski resort in Victoria, taken by from hobby photographer John Bagge (you can see more of his work here). He'd been having a family day in the snow and simply HAD to stop and take this on the way home.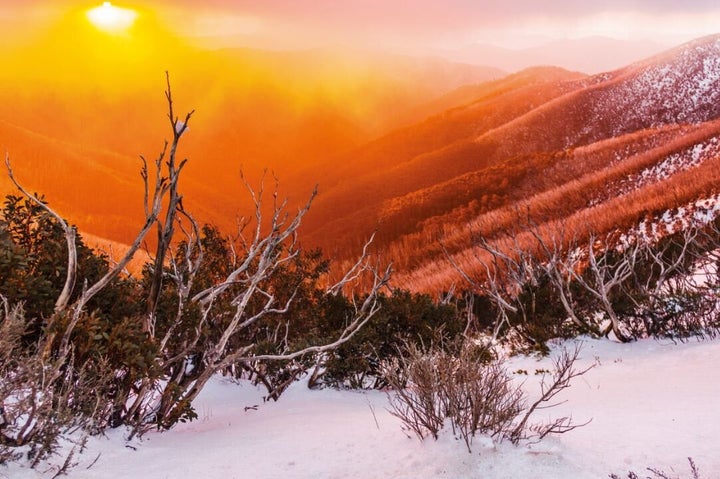 Want another sunset? Try this one in the West MacDonnell Ranges near Alice Springs. It was taken by photographer Peter Nunn (more here) who was returning to Alice Springs from a photography trip to Simpsons Gap. When he saw this storm cell, he just had to climb a nearby hill and capture it.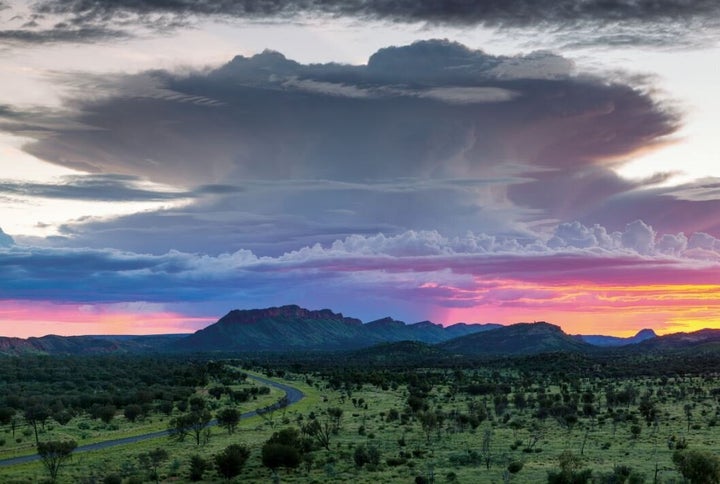 Here's a change of pace. It's a gorgeous brooding pic of a plane on approach to Adelaide Airport taken by Adelaide local Asbjorn Kanck. Here's what the Bureau said of those unusual clouds:
This rare cloud type is called altocumulus stratiformis opacus asperitas. The altocumulus refers to the height and cloud type (cumulus cloud in the middle level of the atmosphere); stratiformis indicates it has formed in a layer; and opacus denotes the cloud is thick enough to mask the sun. Asperitas, from the Latin for roughen, refers to the wave-like feature underneath the cloud.

One theory of how these clouds occur is that when mammatus clouds sink into an area of strong winds, it causes these rough, lumpy formations.
All we know is we'd rather not be on a plane landing in it. Very bumpy ride, we suspect.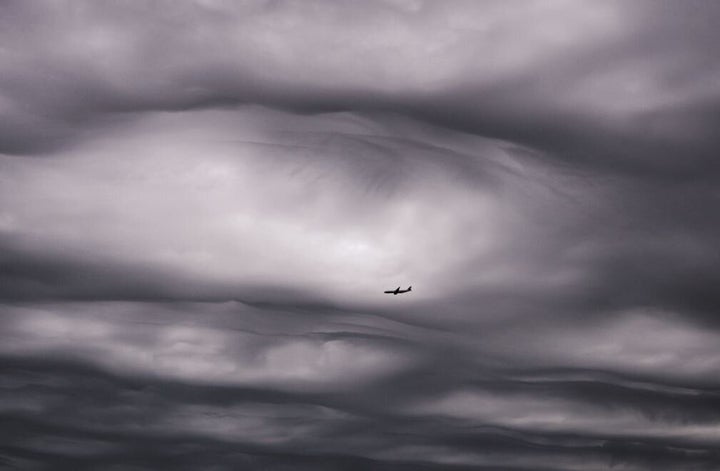 How gorgeous is this one? It's fog in the valley at sunrise, as taken from Mt Buninyong near Ballarat. Local snapper Andrew Thomas (more of his work here) goes out most mornings looking for great imagery in his area. You got a good one that frosty July day, Andrew.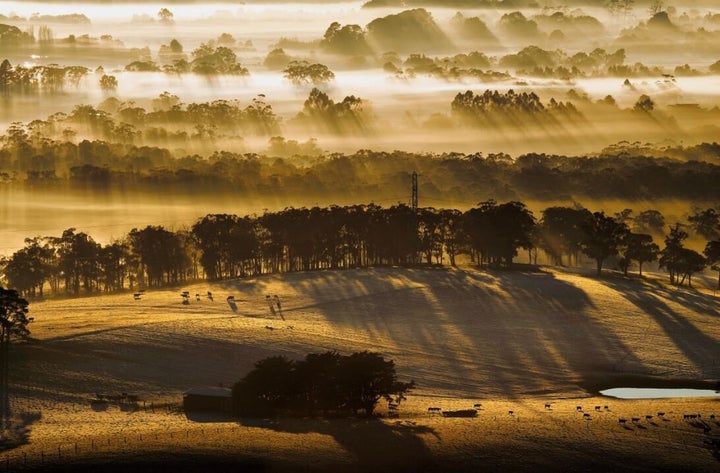 The calendar has several more pics and is available to buy at the Bureau's online shop. Look out for the fantastic cover image of a pool among the boulders up on North Ramshead, near Thredbo, with a moon halo in the background. Sweet.