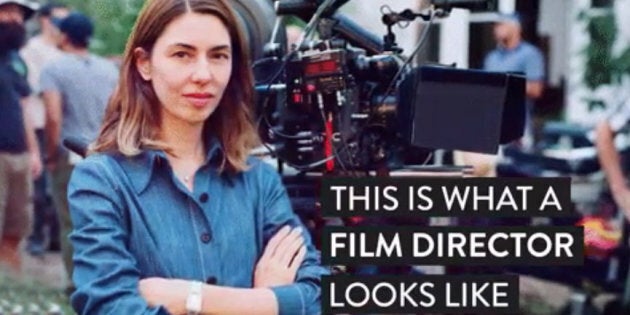 Italian filmmaker Elena Rossini is on a mission to fill the internet with fuller representation of women behind the camera.
Simply put, Rossini is creating GIFs and populating the GIF-sharing site Giphy.com with images of female directors and filmmakers, under the message "this is what a film director looks like".
Since the project began in early September, Rossini has uploaded over 20 GIFs of directors including Patty Jenkins, Ava DuVernay, Dee Rees and Sofia Coppola.
The project's aim to promote more visibility of women directors, now that Giphy gives the ability to share GIFs via text, Twitter, Facebook and can be embedded into websites.
"Every time I introduce myself as a filmmaker, I get asked if I am a film student. I think it 's because there are not enough visible role models of female directors."
"When they think about what a film director looks like, people tend to have a visual in their head of a man with a bit of beard, dressed casually, standing behind a camera."
Rossini described the difficulties associated in not being taken as seriously as a director due to her gender, having to go the extra mile and being held to a standard male directors often do not face. She also described her dream to mentor younger generations of female filmmakers.
"If we want to change our culture, to help women and girls thrive in this world, they deserve to have their stories seen and heard."