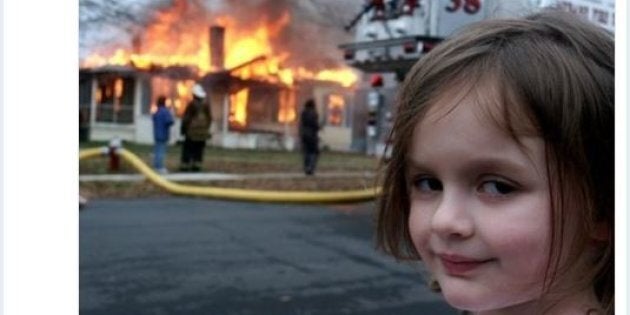 His case kicked off this entire citizenship circus currently turning Federal Parliament into a national laughing stock, but former Greens senator Scott Ludlam said he has been enjoying watching the controversy unfold as he posts hilarious memes from the sidelines.
"I loved that job and the people I was working with, so it was a wrench to have it suddenly gone. On the other hand, I've had plenty of time to savour the slow and richly deserved disintegration of the Government, so that's something," Ludlam told HuffPost Australia.
Ludlam, a Greens senator for Western Australia, resigned from parliament in July after discovering he held New Zealand citizenship. This breached section 44 of the constitution, and meant he was ineligible for election. Two days later, his Greens colleague in Queensland, Larissa Waters, also resigned after realising her Canadian citizenship.
Since then, more than a dozen federal MPs have had questions raised about their potential dual citizenship, and four other politicians -- Malcolm Roberts, Fiona Nash, Barnaby Joyce and Stephen Parry -- have been forced to leave parliament after their own citizenship status was revealed.
Ludlam has kept a low public profile since he revealed his citizenship dramas and immediately resigned from the parliament, in contrast to Roberts, Nash and Joyce who resisted calls to resign and instead waited for a High Court judgement.
The former WA senator has been active on Twitter, though, shooting out a number of memes and barely concealing his thoughts on the ever-growing controversy.
Ludlam said he had felt "a mix of bewilderment, regret and increasing amounts of schadenfreude" in watching the dual citizenship drama unfold. He said, since resigning from parliament, he had split his time between "a lot of handover and transitional stuff, reading, thinking, writing, and occasional undisciplined shitposting."
Just days after he resigned from the Senate, he tweeted a GIF of falling dominoes, a seemingly prescient post considering the number of politicians who have fallen in his wake.
He has also posted a number of jokes since, jokingly taking credit for bringing the often-ignored section 44 to light.
He even dropped a gag in response to another Twitter user asking "have you just come close to bringing down the Government".
"Trust [in Government] was already in short supply before this latest shambles. This hasn't helped matters, and I know I carry a measure of responsibility for that. The Government could have cauterised this mess by agreeing to an immediate audit, which is surely where this needs to end up," Ludlam said.
"There's more to come, it seems. Now it's playing into internal fault lines within the Coalition, which is deeply destabilising for the country and also means Kevin Andrews' head is on television a lot more."
The former senator has not outlined any plans to return to politics, unlike Waters who has signalled she would like to remain in the arena, and is still weighing up his options.
For now, shitposting seems to keep him happy.