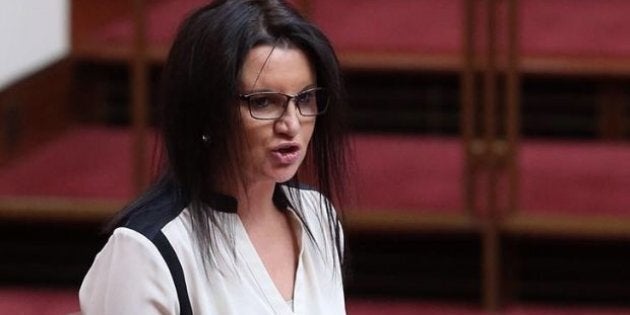 Jacqui Lambie is the latest federal MP to be pulled into the ongoing citizenship saga after the Tasmania senator revealed her father was born in Scotland.
The outspoken and frequently controversial independent senator denied having any concerns over her citizenship status after publicly confirming her father had come to Australia as an infant.
"I am proud of my Scottish ancestry and my father is too," Senator Lambie said in a statement.
"I'm happy to put on record that I'm satisfied that my parents are both Australian Citizens and I have no concerns about me being a dual citizen because of where they were born or came from...
"As far as I'm concerned all their affairs are in order as are mine."
Senator Lambie further added she had been delving into her family history in recent weeks as she wrote her autobiography, although it remains unclear whether she had been aware of her father's country of birth prior to beginning this research.
The Tasmanian crossbench senator, who previously declared she was Aboriginal in her 2014 maiden speech, said in the statement her paternal grandfather had come to Australia to enlist in the army.
Despite herself fielding questions over her citizenship status, Senator Lambie concluded her statement with a show of support for a citizenship audit of all parlimentarians to "clear the air once and for all".
The ongoing citizenship saga which has engulfed federal parliament in recent weeks has so far claimed five senators, as well as Deputy Prime Minister Barnaby Joyce, and continues to snowball scrutiny around many federal politicians.
On Monday, just hours after Prime Minister Malcolm Turnbull stated he had been told by the Liberal Party's federal director that all Liberal Party Members "believe that they are in compliance with the Constitution", it was revealed that federal Liberal MP John Alexander was urgently trying to confirm his citizenship status.