You'll have seen them pop on your Newsfeed -- people sharing links to Go Fund Me pages and other charity sites to help raise money for sick pets or medical bills.
Now you don't need to leave Facebook to donate money or host a personal charity drive with the introduction of the new Personal Fundraisers tool, which is now in beta phase in Australia.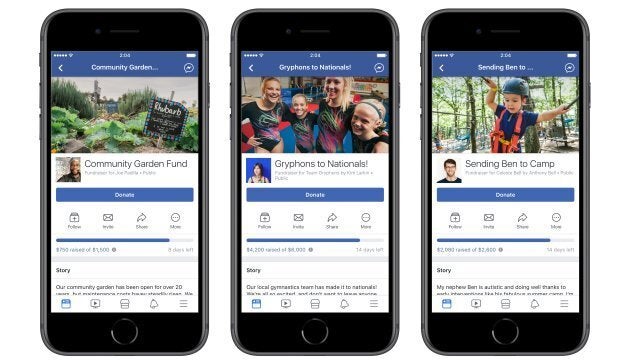 Launching widely to all users on late November or early December, the tool allows people to raise money for themselves or a friend in categories including education, medical, pet medical, personal emergency, community, sports, funeral and loss, and crisis relief.
All fundraisers are reviewed by Facebook within 24 hours and will include a fee that will go toward security, fraud prevention, operational costs and payment support. It's free to use during the Beta stage and then said fee will kick in -- It'll cost you will be 7.8 percent of the money you make plus $0.33.
On mobile, tap the menu icon and select Fundraisers, or on desktop, go to this link.
Choose to raise money for a friend, yourself or someone or something not on Facebook (like a sick pet).
Give your fundraiser a title and compelling story, and start raising money.