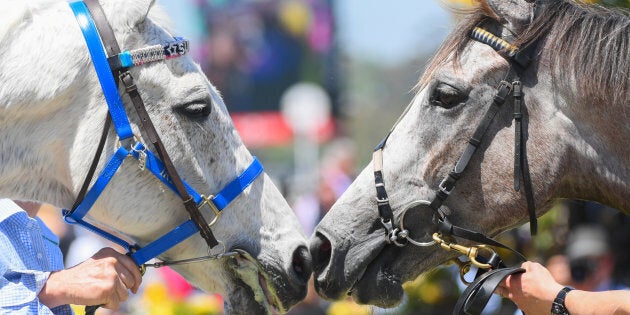 The Melbourne Cup carnival gallops on, and one of the highlights of Thursday's Oaks Day program was the race called "The Subzero", which is a race exclusively for grey horses.
The race is named after the ghostly grey who won the 1992 Melbourne Cup, who is far from your ordinary retired champ. We'll tell you about the incredible life of "old Subbie" in a moment, but first, here's this year's finish of the race named after him. Grey power!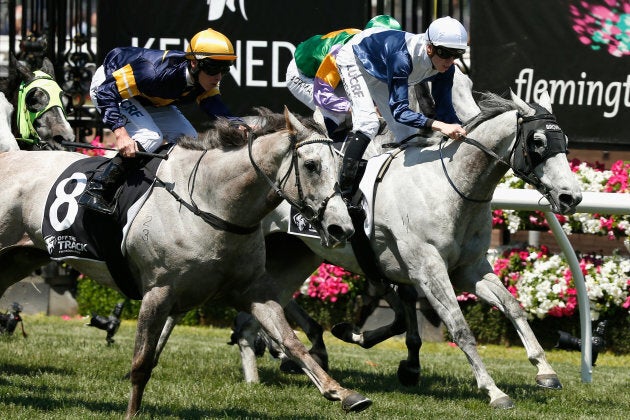 So here's the thing about Subzero.
Even though he's now 29, which is ancient in equine terms, old Subbie still visits nursing homes, schools and sick kids in hospitals. He's been doing this for literally decades now because he's such a good natured beast, and he's still bringing joy.
And he doesn't just visit people in the garden. Subbie actually goes indoors and lets people pat him. What a horse.
In his prime, Subzero did as many as 100 visits a year. It's not quite that many now, but he's still got that lovely gentle nature and the star appeal of a genuine Melbourne A-Lister. Or should that be Hay Lister?
Want to hear a funny story about him? Here goes.
One day about 10 years ago I was interviewing Greg Hall, the jockey who rode Subzero to Melbourne Cup glory back in 1992 (the finish of that race is below).
Hall was living in Mansfield at the time, a Victorian town just below the ski resort of Mt Buller. He was thinking about maybe opening a cafe in town, but wasn't quite sure what to call it.
I suggested that businesses on the way to the snow often have snow or ice-themed names.
Yeah. And therefore, I suggested, it might be a rather clever idea to name the cafe the "Subzero Cafe".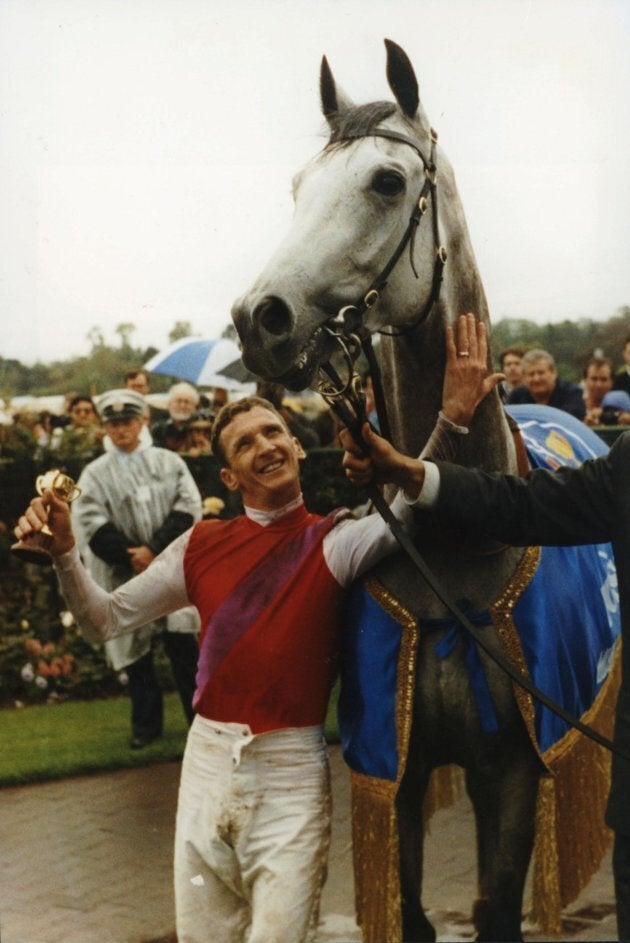 You should have seen Hall's eyes light up. He loved the idea and immediately started talking about bringing in all sorts of memorabilia and photos and god knows what. He was especially enthused about getting old Subbie to come and officially open the cafe.
The Subzero Cafe. On the way to the snow. Would have been great. Sadly, for one reason and another, it never happened.
So we don't have the cafe, but we've still got the horse. For how much longer is a question no one dares think about.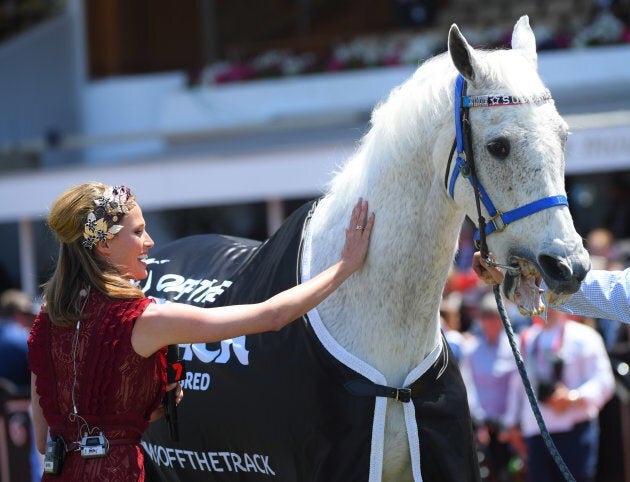 Thoroughbreds, if healthy, live to around 25. Subbie is already on borrowed time, though some have lived well into their 30s. Here's hoping he's one of those who stick around.