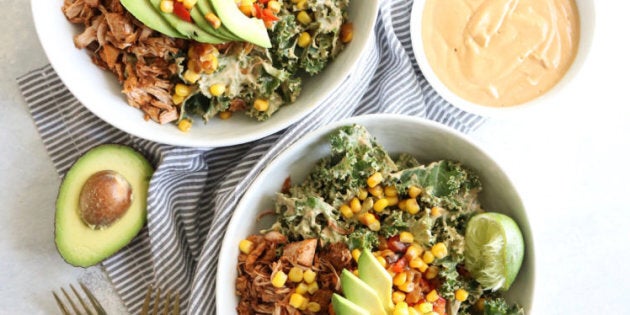 Of all the vegan meat alternatives, pulled jackfruit is definitely the most surprising. A massive spiky fruit turned into flavoursome pulled 'pork'? You betcha.
The reason why jackfruit works is due to its fibrous and meaty texture. Although you can eat jackfruit on its own and in desserts, when it's cooked in sauce the jackfruit meat becomes tender and juicy, soaking up all the flavours and spices. And then, just like you would pork, you can shred the cooked jackfruit until you have vegan pulled 'pork'.
Once you've got your seriously convincing pulled jackfruit, you can use it anywhere you would pork -- from tacos and burritos to burgers and pizza. It's super cool, not to mention delicious.
If you're ready to try pulled jackfruit, head to your nearest Asian supermarket, grab a few cans of young jackfruit in water or brine, and try one (or all) of these eight delicious recipes.
1. Barbecue jackfruit burgers
Satisfy your burger cravings with these burgers with smoky, tender pulled jackfruit, which is served with crunchy slaw and roasted salted cashews for more texture and flavour. And the burgers are simple to make (you only need 30 minutes).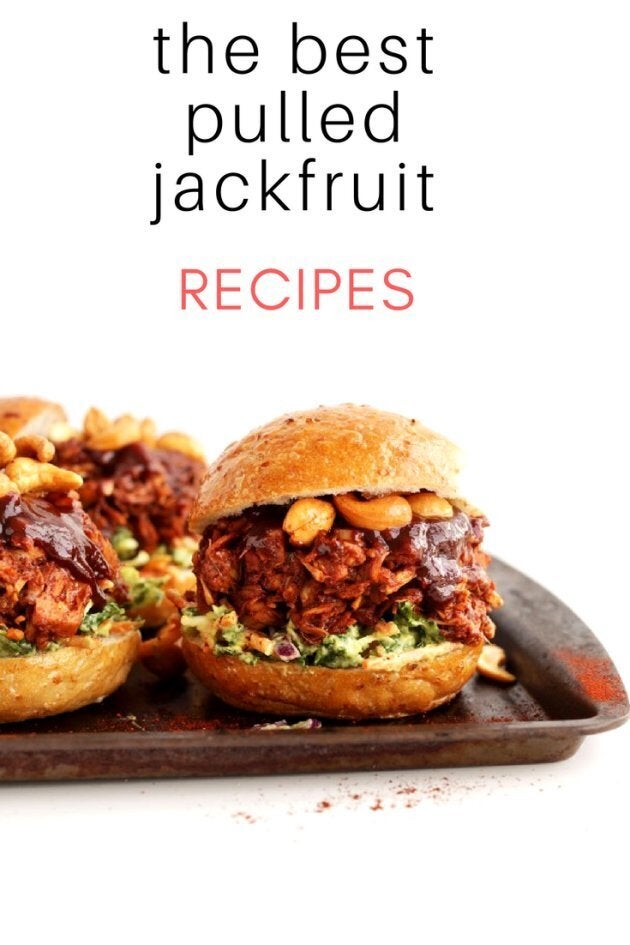 2. Vegan enchiladas with jackfruit and black beans
When you're craving Mexican food, try these enchiladas filled with spiced jackfruit, black beans and salsa. Roll them up, bake with enchilada sauce and vegan cheese, top with avocado, and there you have it.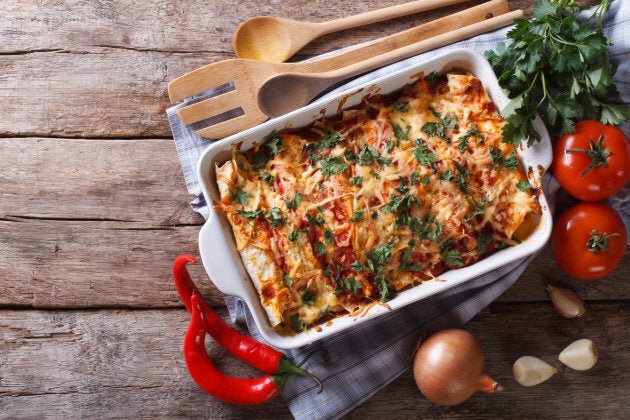 3. Pulled jackfruit tacos
Everyone loves a good taco, including these tacos with smoky, roasted pulled jackfruit cooked in a fragrant mix of spices, caramelised onion, chilli paste and a dash of maple syrup. Serve the jackfruit in corn tortillas with salsa, pickled onion and vegan sour cream.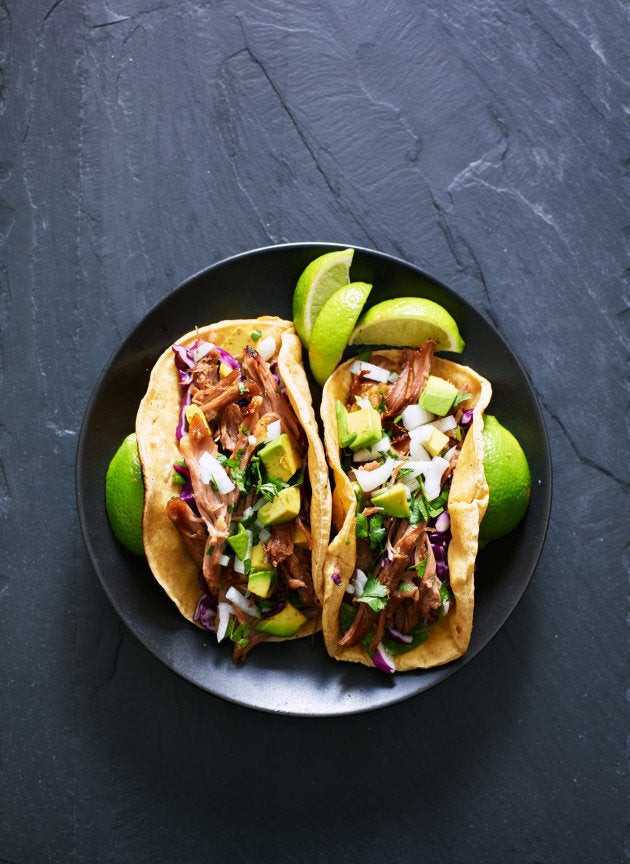 4. Barbecue jackfruit pizza with creamy garlic sauce
Get your meaty pizza fix with this flavour-packed barbecue jackfruit pizza served with a creamy cashew garlic sauce. It's rich, satisfying and you won't even realise it's vegan.
5. Loaded barbecue pulled jackfruit nachos
Proving pulled jackfruit goes well in all Mexican-style dishes, here's a tasty recipe for nachos -- imagine layers of crispy tortilla chips, rich barbecue pulled jackfruit, black beans, cashew nacho cheese and avocado.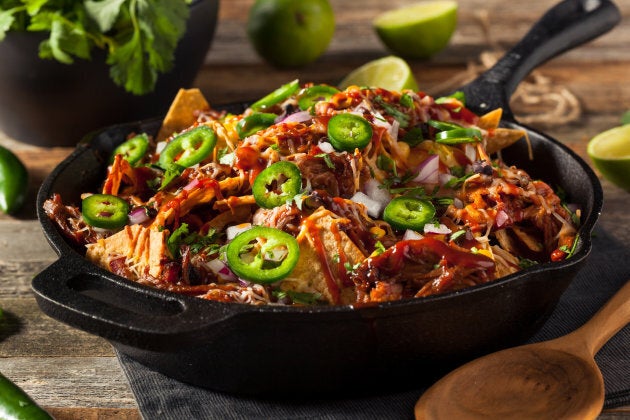 6. Easy jackfruit curry
If you're after an über healthy yet comforting dish, this easy jackfruit curry will do the job and more. Cooked in fragrant spices, garlic, ginger and puréed tomato, the jackfruit becomes soft, tender and full of flavour.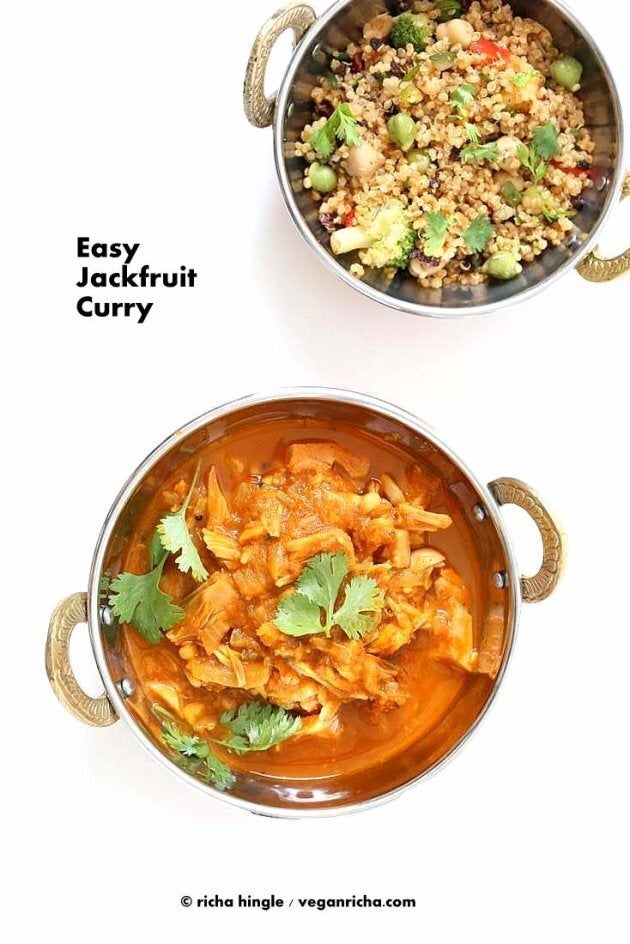 7. Jackfruit burrito bowl
This seriously delicious burrito bowl is perfect for quick weeknight dinners. Made in 30 minutes, this burrito bowl is packed with flavourful spiced jackfruit, corn, kale and homemade queso.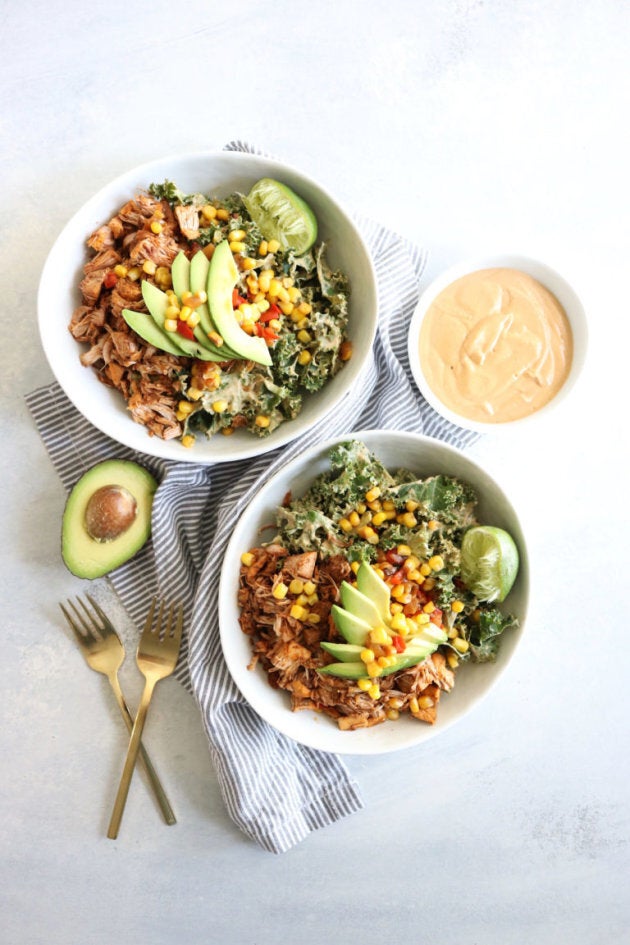 8. Vegan bao buns with pulled jackfruit
Last but not least are these bao buns with jackfruit marinated in an aromatic salty-sweet sauce. Just imagine a fluffy bun hugging pulled jackfruit, crispy veggies, roasted peanuts and fresh herbs. Delish.