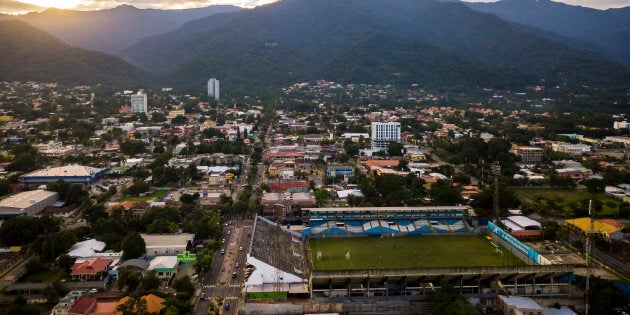 Few people in Honduras are talking this week about the upcoming presidential election. For now, they're all talking about this weekend's FIFA World Cup qualifier against the Socceroos.
Most of the talk centres on football. As in, the actual game which will take place at the Estadio Olimpico Metropolitano in the city of San Pedro Sula, in the country's north. But there is also talk about the disrespect which Australia is perceived to have shown.
This all flared up on Wednesday night, when Peter Helliar and friends were interviewing Socceroos star Tim Cahill on The Panel. Helliar played on a statistic which has been much-reported in recent times, which is that Honduras was more than once named "the murder capital of the world".
"So you beat Syria, now you're going to the murder capital of the world. If you win this, I think you play ISIS," Helliar joked.
That didn't go down well in Honduras, where the high murder rate -- which is linked to gang violence and the drug trade rather than abnormally high homicidal tendencies among average residents -- is a source of national shame, not to mention fear.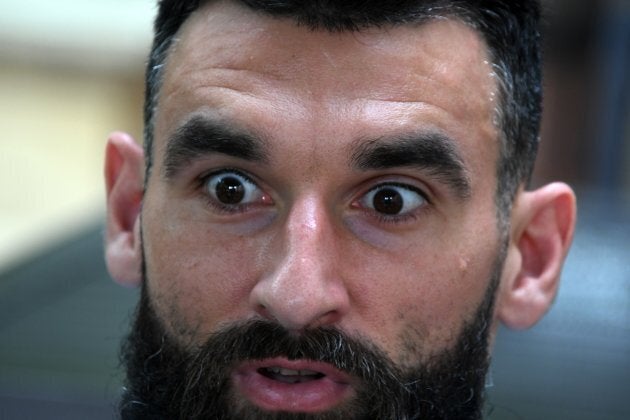 The Project may have made the most off-colour quip on the issue, but it was far from the only Australian media outletto mention this statistic in the coverage -- as though crime statistics were somehow crucial in the context of a football match in which both teams are protected by a heavy security presence.
A really good indication of how Hondurans are feeling about their country's portrayal in the Australian media was provided by Honduran sports journalist Diego Paz.
"People are really [feeling] what other countries' perception are in Honduras," he said on a podcast with News Corp journalists conducted in the Socceroos team hotel in San Pedro Sula.
"This is a country that has struggled with violence, mostly because of narcos. That's a big issue, a hurtful issue. We're not going to hide it.
"The violence is a big thing here, it's a day by day issue but we try to solve it with a better perception of the country, re-enforcement of the law, of officers, and the country has other attributes that we would like to project than to be known as the murder capital of the world, which is not true in 2017."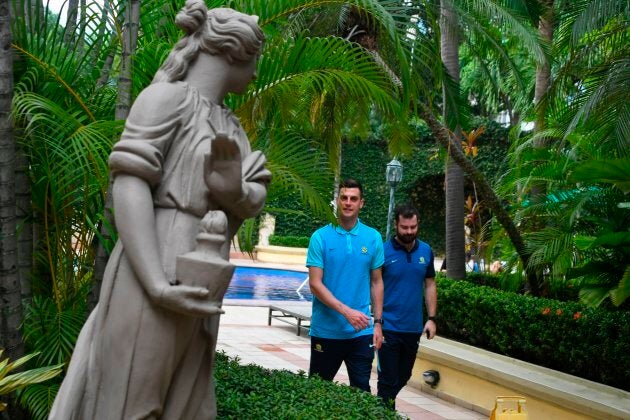 One Australian flying the flag for Aussie decency and open-mindedness is former Socceroo Andy Harper, who is in Honduras on media duties.
"I've been here a couple of times and I've loved every second of being here," Harper said on Melbourne sports radio station SEN.
"That chat... on Channel 10 didn't go down well here at all. To be honest it's a little bit embarrassing hearing cheap jokes like that being made.
"People here are sensitive about the social conditions. They're a very poor country in a very poor part of the world, they don't need to be told that, they don't need their nose being rubbed in it which is how they've felt."
Meanwhile, ABC sports columnist Richard Hinds did his bit to restore a little perspective. The first line in his column about this match, which comes ahead of a return leg in Sydney this week, read as follows:
"The Socceroos' elongated path to World Cup qualification takes them to a country where a constitutional crisis has compounded chronic political instability and an appalling human rights record is obscured by the inhabitants' obsession with sport.

But first they must play in Honduras."
The match can be viewed on free-to-air TV on 9Go! from 8:30am (AEST) Saturday morning.