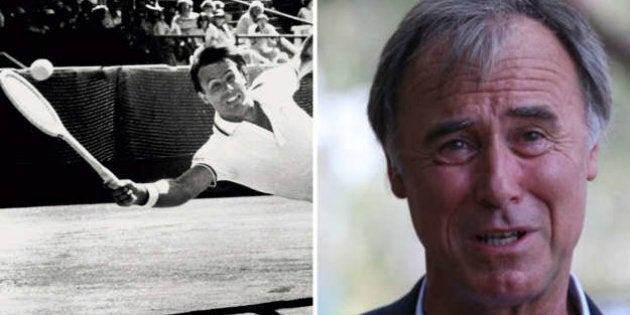 Federal Liberal MP John Alexander has announced his resignation from parliament after saying he is a likely dual citizen.
Alexander's father was born in Britain and is believed not to have renounced his citizenship, resulting in the 66-year-old MP being a dual-British citizen via descent.
On Saturday, Alexander confirmed he was stepping down from parliament because he was no longer certain he held only Australian citizenship.
"My right to remain in parliament depends on my belief that I am solely Australian," he told reporters in Sydney.
"Given what I have learned about the Constitution and understanding now of the High Court decision just a couple of weeks ago, I can no longer, with sufficient certainty, maintain the belief that I have held through my 66 years.
"Therefore, it is my obligation that I must resign. That's what I will do."
Alexander -- the federal member for the Sydney seat of Bennelong -- will become the second Lower House Coalition MP to resign over the citizenship fiasco. National Barnaby Joyce stood down last month.
Alexander said he would look to recontest the blue-ribbon Liberal seat at a byelection.
"I will seek the support of my party to contest the by-election for Bennelong. I have been involved in this community for a long period of time," he said.
The government is said to consider itself in a firm position to hold the seat despite being behind Labor in the opinion polls for over a year. Alexander won the seat with almost 60 percent of the vote after preferences at the last election.
The Liberal Party has only lost the seat of Bennelong once since 1949 -- when in 2007, John Howard infamously lost to Labor's Maxine McKew.
Before entering parliament in 2010, Alexander was best known as a tennis star. He reached number eight in the world in 1975 and led Australia to its 1977 Davis Cup win.
Manager of Opposition Business Tony Burke hit out at the government, saying that Labor will continue to push for its agenda.
"Our commitment is to represent the people who've been hurt through the banks without getting a royal commission and representing the people who've had their penalty rates cut," he said.
In a later statement Opposition Leader Bill Shorten suggested that Turnbull was to blame for the second by-election.
"The Turnbull Government is falling apart right in front of our eyes. Turnbull is clearly incapable of doing anything about this crisis," the statement reads.
But many in government are calling for Labor politicians to follow Alexander and resign if they believe they are a dual citizen.
"John Alexander's decision to resign and recontest the seat of Bennelong shows a high level of integrity and respect for those who elected him to Parliament. This is in stark contrast to Justine Keay, and other Labor Members of Parliament who have engaged in a large scale deception about their own eligibility to sit in the Parliament," Tasmanian Senator Eric Abetz said in a statement.
"It's time that Ms Keay and Ms Lamb do the honourable thing and either have themselves referred to the High Court or follow Mr Alexander's example".
Prime Minster Malcolm Turnbull said Alexander told him he was no longer sure of his citizenship status and did the "honourable thing" by stepping down.
Speaking on the sidelines of the APEC summit in Vietnam, Turnbull said there was "no question" that the rolling saga was creating a lot of issues for the parliament.
"We have the support of the crossbench on matters of confidence and supply. There is no question of that," he said.
​​​​​​The resignation comes one day after it was revealed that Xenophon MP Rebekha Sharkie may not have rescinded her British citizenship before registering as a candidate in the 2016 federal election.
Sharkie told media that she "nominated for the seat of Mayo, on or about the 7th June 2016. On the 29th June 2016, the UK Home Office registered my renunciation."
The Speaker in the House of Representatives, Tony Smith, has announced that he is exploring possible dates for the by-election in John Alexander's seat of Bennelong.