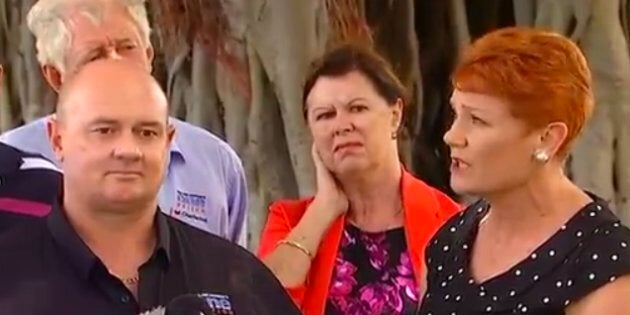 Things got very awkward for Queensland One Nation candidate Mark Thornton on Friday when party leader Pauline Hanson found out on live television that he is the owner of an adult retail store.
During a press conference it was revealed that Thornton is the owner of Townsville-based sex shop Cupids Cabin, which is connected to a Facebook page that likens "good sex" to domestic violence.
Thornton addressed Seven News reporter Ben Murphy's questions about the site by saying that his partner manages the Facebook profile and its content and that he doesn't frequently look at what is posted.
"On that Facebook site, it says good sex should be in the grey area between tickle fight and domestic violence. What do you make of that?" Murphy asked.
"I haven't seen that one mate but that probably comes back to your 'Fifty Shades of Grey' type that's out there," Thornton then said.
Thornton, the One Nation candidate for the Queensland electorate of Thuringowa, was reduced to silence after more of the Facebook page's content was read out live on TV before Hanson stepped in to break the tension, saying she had not heard of the store but would need to look into the matter.
"I'm not aware of it, I will be talking to Mark about this... I need to actually have a look at this and I will actually bet talking to Mark about it and to [Queensland One Nation members] Sam Cox and Steve Dickson with regards to it," she said.
"It's the first time I've been made aware of it."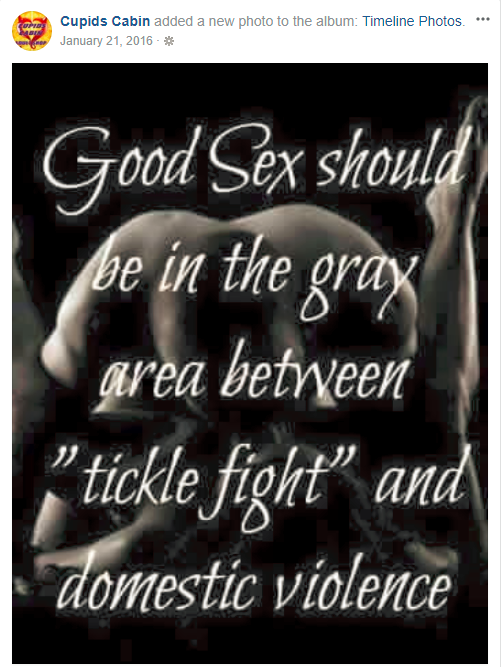 Thornton then mentioned that he plans to look into the site himself but continued to claim that, while he owns the Cupids Cabin business, he doesn't manage its social media content and "at the end of the day it's a retail business".
"I haven't actually seen the site for quite a while... It's my business but I don't run it, I don't manage it. It's a retail shop," he said.
"I'll have a look at it, it's an industry. At the end of the day it's a retail business."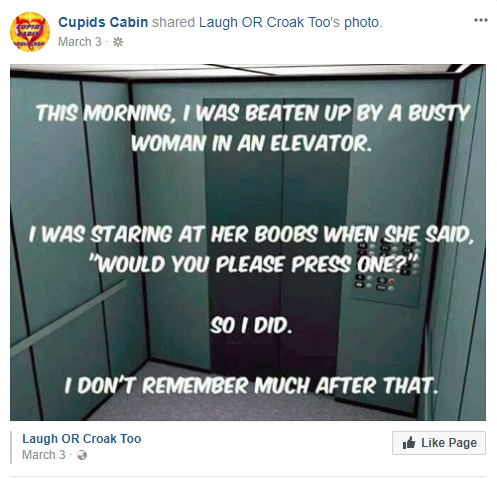 Hanson also told reporters at the press conference that she would not be rushed into making a decision on the matter or on the future of Thornton as a candidate for One Nation in the Queensland election.
"That will be looked at and I will follow it up and see whether it is the type of business that it is, it is a legitimate business or what, I don't know, until I further investigate it [sic]," she said.
"Until I have a further look at it, you are not going to pressure me to make a decision here what I am doing about the candidate because it's not going to happen.
"I will sit down and have a talk with my candidate and have a further look at the site, then I will make an informed decision."
Later in the afternoon, however, Hanson lashed out at Seven News and said she will continue to support Thornton as a candidate, also saying she believes the matter "is not wrong".
"You're Channel Seven. You purposely came on the bus here to get a 'gotcha' moment with any of our candidates and that's what you've gone after," she said.
"Well, I'm fed up with it because we are under the hammer, not only from the media but also from the major political parties because we are a threat to the major political parties.
"I will stand up, if I think something's wrong I will do something about it, but in this case it's not wrong and I will not back down from it... I'm not backing down from this and I'm not disendorsing Mark."