Taylor Swift's release strategy for her new album, "Reputation," has been fairly mysterious.
When she dropped her third single, "Gorgeous," several weeks ahead of the album's Friday release, most people had one question: Who the heck is that baby who heads up the track?
While some fans speculated it was a major hint-drop that the pop star was pregnant (nope, sorry), others guessed at who among Swift's squad might have an adorable tot to contribute vocals.
Speculation was only driven further when Swift, notable social media creeper, responded to a fan on Tumblr that "300 people know," implying that she told fans at secret listening parties she held ahead of the album release.
But the day is here, the album is out, and the liner notes clear up any mystery about who is behind that womb-tickling utterance of "Gorgeous": Blake Lively and Ryan Reynolds' 2-year-old daughter, James.
Lively and Reynolds have been a part of Swift's squad for some time now, and seemed to be two of the tried-and-true friends who stuck by the pop star in her year eschewing the spotlight. They even made her updated "Junior Jewels" shirt in Swift's "Look What You Made Me Do" video. For Halloween 2016, Swift literally borrowed Reynolds' "Deadpool" costume for her getup. Prior to that, Lively and Swift spent some quality time together in Australia.
Plus, look how natural James looks with a mic during her dad's Hollywood Walk of Fame ceremony in December 2016.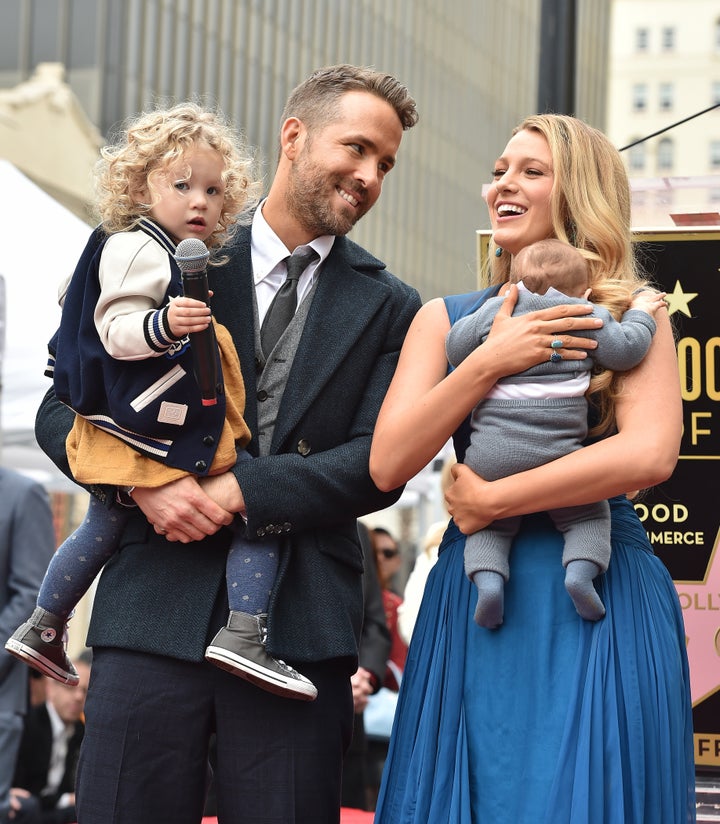 Maybe for Swift's next album, Reynolds and Lively's younger daughter, Ines, will get to have a crack at backing vocals.