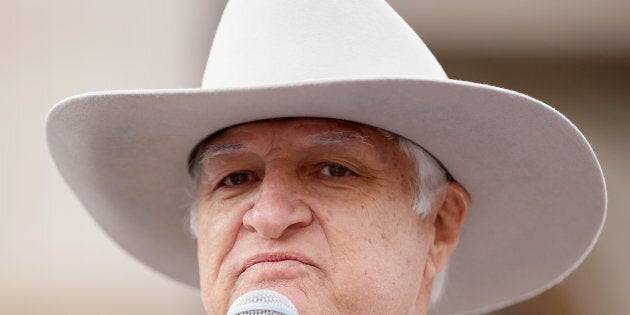 Independent MP Bob Katter has said that the crossbench will unite to push for a royal commission into the banks, now that Liberal MP John Alexander has resigned.
Excluding the Speaker, the government holds on to 73 of the 150 seats in the House of Representatives. As well as Katter, the crossbench includes members from the Australian Greens, Nick Xenophon Team, and independents Cathy McGowan and Andrew Wilkie.
Katter also said that the crossbench would move on policy surrounding ethanol.
John Alexander resigned on Saturday after it was found that he was most likely a citizen of the United Kingdom. His former seat of Bennelong will face a by-election in the coming months, and Alexander has already expressed interest in nominating for it.
Katter has been pushing for a royal commission into banks for a number of years:
The House of Representatives sits again on November 27.