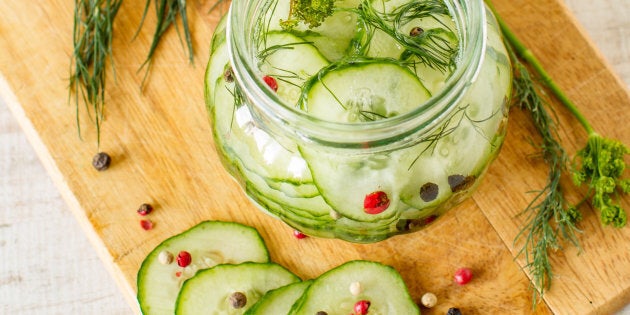 Much like coriander and Vegemite, pickles are a divisive food -- you either love pickled vegetables or you stay well away from them. Well, these easy recipes are for the pickle fans among us.
While we often think of and buy pickles in their cucumber/gherkin form, there are many vegetables you can pickle -- from ginger and radish to onions and garlic. Thanks to the acidity from pickling, pickled veggies add crunch, depth of flavour and balance to any dish. A word of warning: once you start pickling it's hard to stop.
How to use pickled vegetables:
Add pickled cucumbers, beetroot and ginger on top of salads, nourish bowls and poke bowls
Add pickled onions to burgers, toasties, tacos, egg-based dishes and charcuterie boards
Add pickled radishes and cucumbers to sandwiches
Serve pickled ginger with homemade sushi or sashimi
Use pickled garlic in sauces, hummus, meat and fish dishes and more.
To get you started, here are six easy pickled vegetable recipes you can make at home.
1. Pickled cucumber
There are two easy ways you can pickle cucumber. If you've got the time, make a pickle brine with vinegar, dill, salt and peppercorns and place whole cucumbers in a jar with the brine. Place the jar in the fridge for a few days and you have delicious pickles. Here's the recipe.
Or if you need pickled cucumbers pronto, try this recipe for quick pickled cucumbers.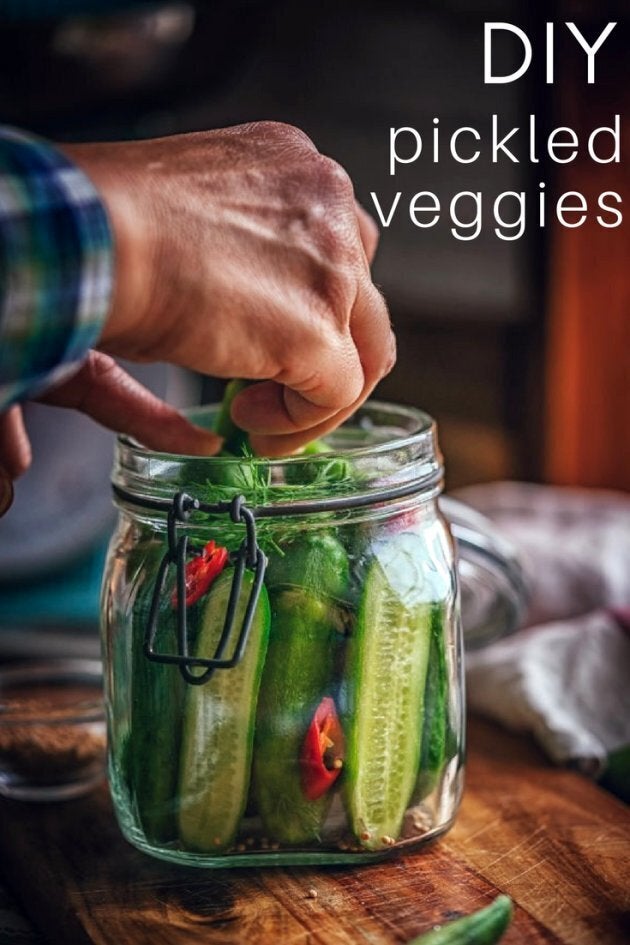 2. Pickled ginger
If you love pairing your sushi with pickled ginger, try this recipe for sushi ginger or 'shin-shoga no amazu-zuki' in Japanese. What you'll need is young ginger (which has a pale pink hue), rice vinegar, salt and sugar. That's it.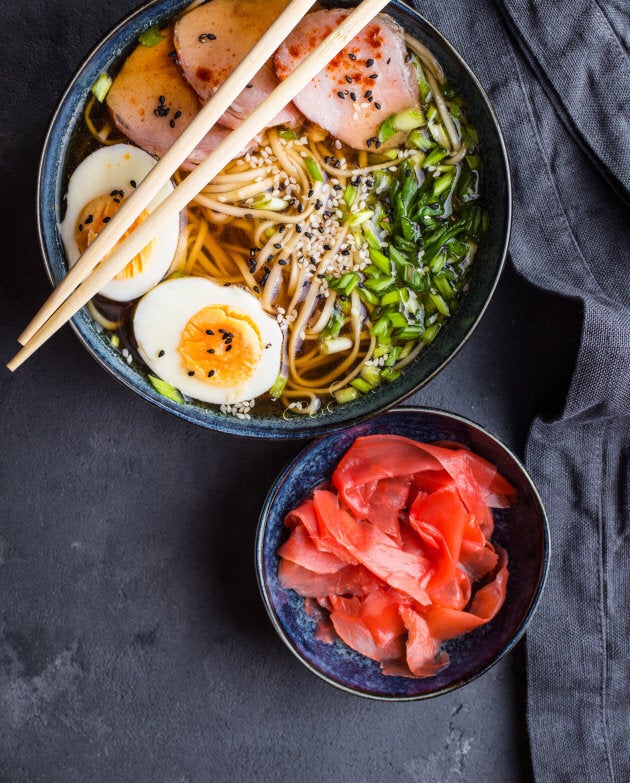 3. Pickled radish
To add the perfect amount of crunch to salads, tacos and burgers, make Cookie and Kate'srecipe for crispy pickled radishes which are quick and easy to make. For a different flavour you can play around with adding mustard seeds, garlic, peppercorns, fennel seeds or coriander seeds.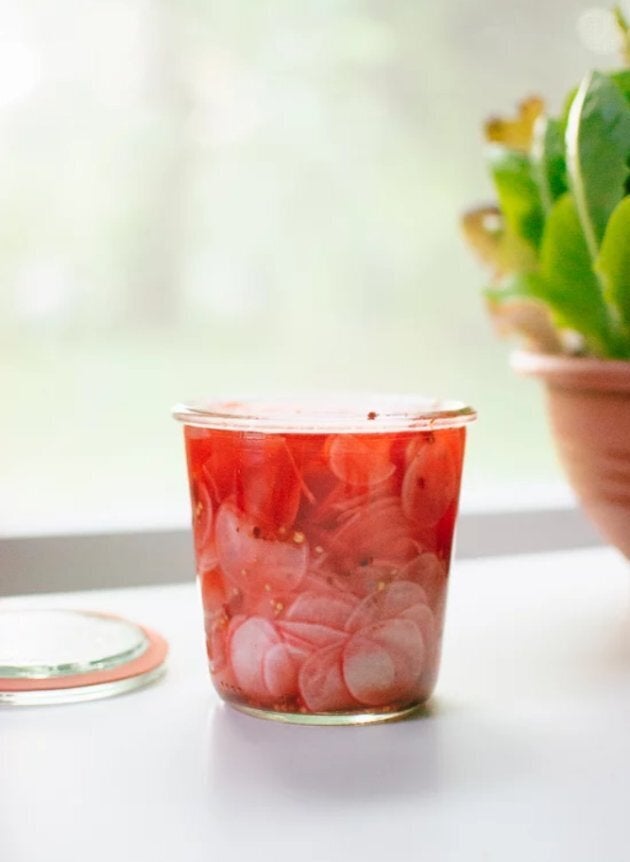 4. Pickled onions
Pickled onions are perfect served with fish, cheese and cold meats, and they're a cinch to make. To make slow pickled onions, try this recipe -- you'll only need four simple ingredients. If you need pickled onions in a rush, here's another four-ingredient recipe with the option of added flavour from ingredients like garlic, thyme and dried chilli.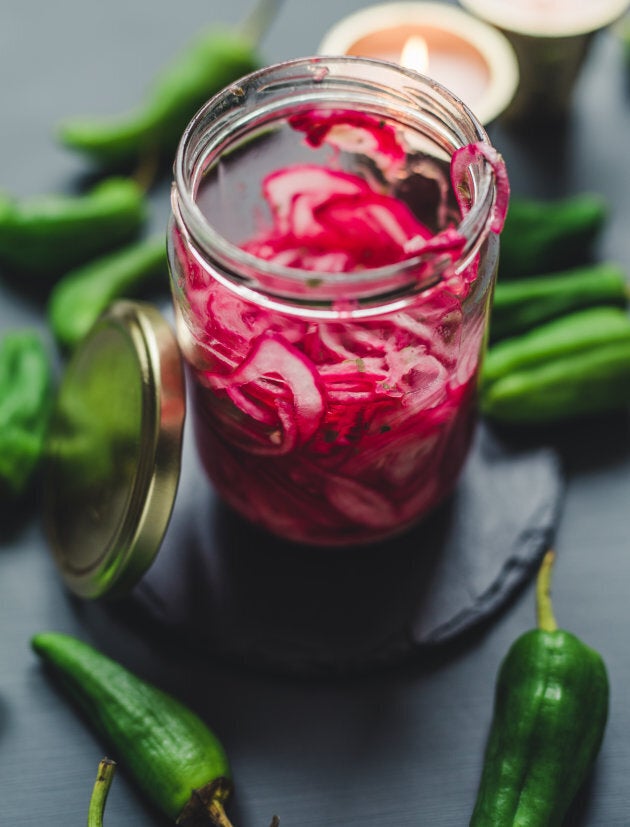 5. Pickled beetroot
If you have fond memories of corner store burgers with sliced beetroot, you need to make homemade pickled beetroot to add to your burgers and sandwiches. Honestly the flavours in this recipe blow store-bought canned beetroot out of the water. Tip: serve pickled beetroot on top of bruschetta with goats cheese, or add to a salad with feta and baby spinach.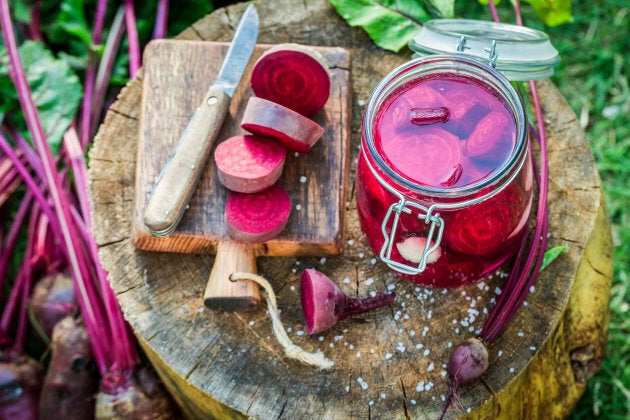 6. Pickled garlic
Thanks to the pickling process the harsh flavour of raw garlic disappears, leaving you with a mellow garlic flavour ideal for relish trays, veggie platters or charcuterie boards. Try the recipe here.