If you've been daydreaming about holidays for next year, you might want to reconsider your destination after a prehistoric shark was found swimming in the waters off the Algarve.
The rare frilled shark, which measured around five feet in length, had over 300 teeth and a slimy snake-like body, is normally found in open water.
But this individual was picked up when it was swimming near the Portimao resort on the south coast of Portugal.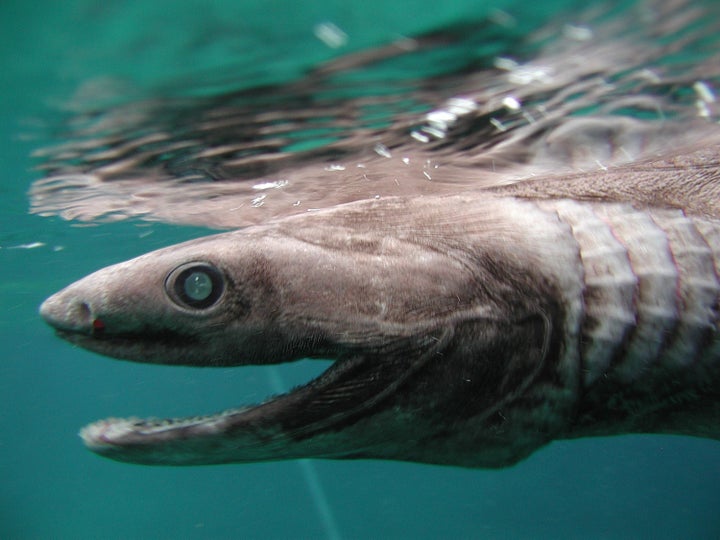 The team of Portuguese scientists responsible for the find were aboard a trawler that was participating in an EU-funded fishing project trying to stop commercial fishermen from catching "unwanted" items in their nets, according to the BBC.
But they didn't expect to come across this.
That is because the frilled shark is not normally seen by experts as it lives much further underwater - some 700 metres (2,300 feet) to be precise - in deep sea areas off the coast of Australia, New Zealand and Japan.
Because of its chosen habitat there are very few examples of specimens being taken to laboratories to be studied, or footage of them in their natural environment.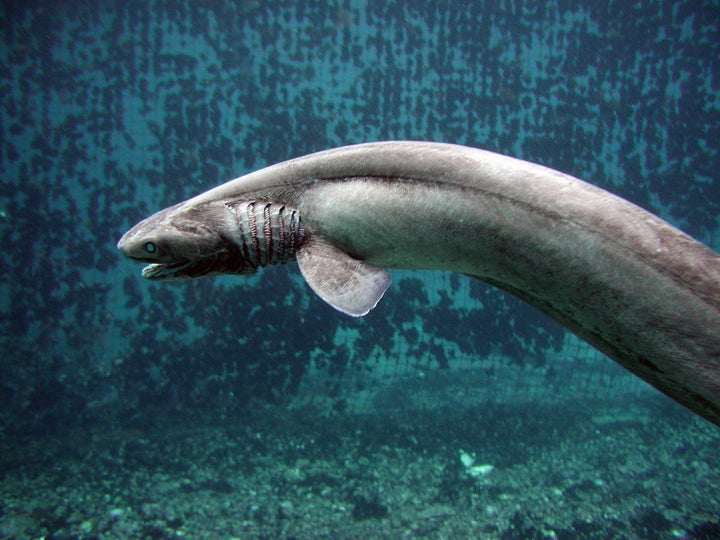 Although one thing scientists do know is that fossilised remains of the shark can be dated back some 80 million years, leading Portugal's Institute for the Sea and Atmosphere to dub the latest find "a living fossil".
And it is not known why this species has survived when other prehistoric creatures have not.
According to Professor Margarida Castro of the University of the Algarve, who spoke to Portuguese TV channel Sic Noticias, the shark hunts by rapidly lunging at other animals and trapping them. It is known to eat squid, fish and other sharks.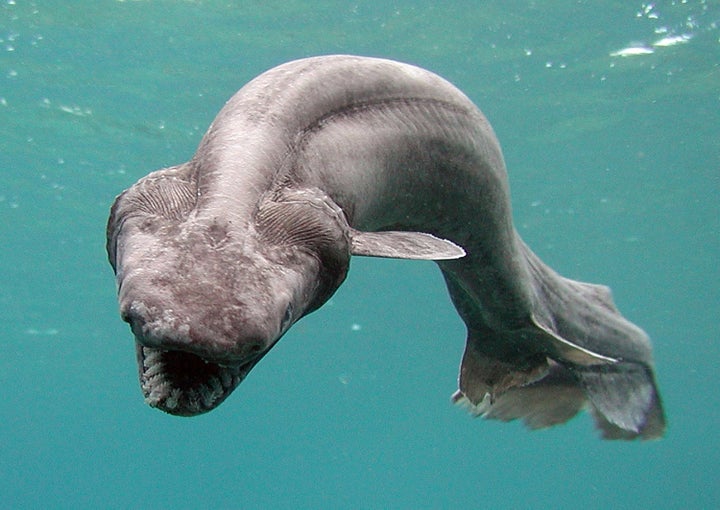 This isn't the first prehistoric shark to be found this year, in June Australian researchers found a 'faceless' fish that hasn't been seen by humans for over a century.
The strange marine life has not been seen by humans since the 1870s, having last been recorded by the British HMS Challenger ship off the coast of Papua New Guinea.
And in 2016, a new species of mega shark, related to the 60 foot Megalodon, were uncovered in coastal watersof the Atlantic and Pacific Oceans.