London played host to the MTV Europe Music Awards on Sunday (12 November) night, so it was only fitting that one of the capital's brightest stars should wind up stealing the show.
The ceremony, which is held in a different European city every year, played host to performances from international stars including Clean Bandit, Kesha and Rita Ora, who also hosted the event, but it was Stormzy whose performance really stuck out.
Driven out of the stage while hanging out of the top of a police car, Stormzy gave an energetic and passionate performance of his signature track, 'Big For Your Boots', before climbing out of the roof and standing on top of the vehicle.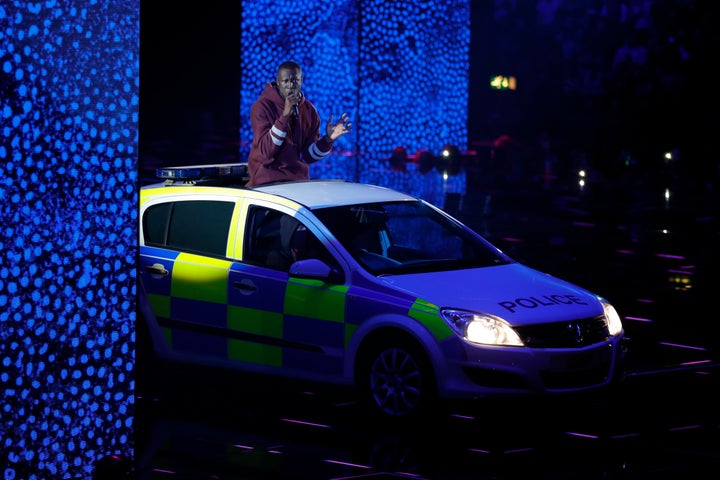 By the end of the song, we were knackered just watching him, but it was clearly worth giving it 100%, as Stormzy's was the performance that had everyone talking on social media.
Stormzy's night didn't get off to the greatest of starts, though, after it kicked off with a toilet-related faux pas.
Around an hour before he was due to perform, he posted an update on Snapchat revealing that he'd needed to - in his words - "buss a shit", but somehow wound up in the women's toilets.
He explained: "I can hear bare girls outside but if I pop out now Imma look mad creepy."
Stormzy had been nominated in the Best UK Act category at this year's EMAs, alongside Ed Sheeran, Little Mix and Dua Lipa, but ultimately lost out to former One Direction singer Louis Tomlinson.
Watch Stormzy's stunning 'Big For Your Boots' performance above.