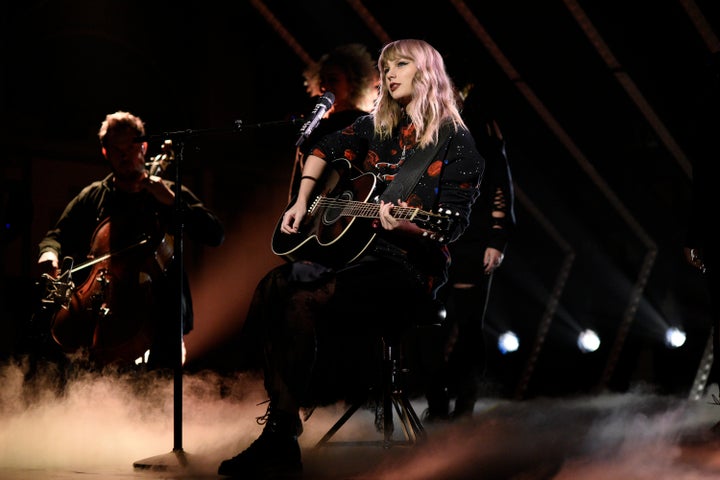 So what exactly did we make Taylor Swift do? Sell albums, of course.
The singer dropped her new record, "Reputation," on Friday to much fanfare, and early sales numbers have begun to trickle in. We won't know one-week total sales numbers for a couple of days, but "Reputation" is already set to become the best-selling album of 2017, according to Variety.
Swift's latest sold more than 700,000 copies on the day it was released, Billboard reports, and that number had grown to over 925,000 by Sunday. The pop star's sixth studio effort is expected to sell over 1.5 million records by the end of the week, garnering the singer her strongest debut yet ― easily surpassing her previous career best, "1989," which topped out at 1.29 million.
Swift also had pre-release sales with Walmart and Target, which included exclusive magazines with the album.
If the singer sells 1 million albums by Friday, she'll also break her own record of having four consecutive albums sell a million copies in their debut week, according to record sales data tracker Nielsen Music.
The only other album within reach of that mark is "Divide" by Ed Sheeran ― who appears on "Reputation" track "End Game" ― which sold more than 900,000 units.
Swift has re-emerged into the spotlight after taking a break over the last year or so, and performed on "Saturday Night Live" this weekend.