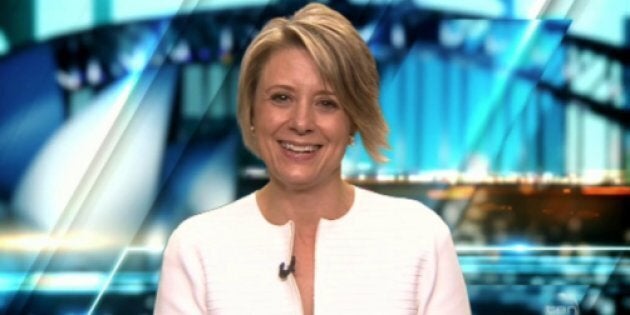 In light of the news that Keneally will run against John Alexander -- the Liberal MP who was forced to stand down from the Parliament due to his British dual citizenship -- the Twittersphere noticed that her entire list of tweets prior to November 2016 had mysteriously disappeared.
On Tuesday night, she addressed some of the online commentary attempting to unravel the motive for the wipe, telling 'The Project' that there is an actual explanation for the missing tweets, saying the New South Wales State Library has had a part to play in their disappearance.
"This is actually quite amusing and this is one of those things that points to the fact I wasn't anticipating running right now while the State Library in New South Wales is archiving, not just my time in politics, but indeed, my entire life," she said.
"They have been out to my house. They have been collecting documents and photos. They are coming back this week.
"We actually have scooped up all of the tweets and put them on a hard disc and archived them for the State Library. I can tell you the people, they will be available soon."
Following the mass clean-up of her account, Keneally's earliest recorded tweet now remains as a link to an article from The Australian regarding talks between Liberal MPs and campaigners of the left-wing not-for-profit group GetUp! that happened in November.
As for why a process of archiving tweets requires them to be systematically deleted from a person's account entirely, HuffPost Australia contacted the NSW State Library for a comment to answer that exact question.
A spokesperson said that the archiving process only involves the Library being provided with the personal documents and files of each individual that they work with.
"We are currently in the process of acquiring [Keneally's] personal papers, which come in both print and digital forms," the spokesperson said.
In response, a media spokesperson for Keneally told HuffPost Australia that the former NSW Premier herself is responsible for the tweets being deleted as part of the archiving process, which began before John Alexander resigned from the Federal Parliament.
The spokesperson also said that, due to Twitter serving as a form of archive itself, the tweets were taken down because their content does not need to be archived in more than one location -- and so they will soon be made publicly available solely through the NSW State Library.
"The tweets will be made publicly available by the State Library as part of the archiving process and if anybody wants the tweets, they can have them," the spokesperson said.