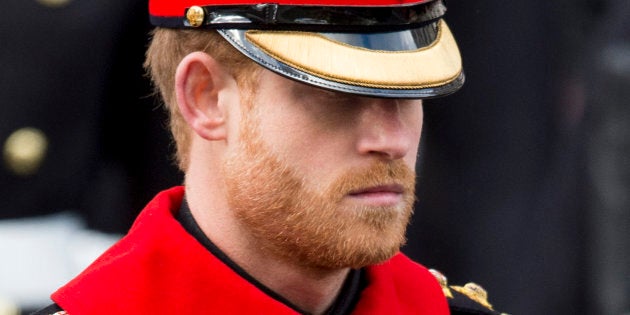 Let's call this the one time (in recent memory) that everyone's favourite royal might have slipped up.
On Sunday, Prince Harry was criticized for breaking military rules by wearing a beard while on duty at a Remembrance Day parade.
Although the prince retired from active service two years ago, the 33-year-old still wore his British Army uniform as a senior Blues and Royals officer at the Cenotaph in London, reports the Mirror.
According to the news outlet, a serving member of the cavalry regiment said, "Prince Harry is letting us all down. There's no place for beards in the Queen's cavalry. He should have shaved it off for such an important day."
But because Harry isn't serving anymore, he can pretty much do what he wants.
"He is, however, a member of the Royal Family and at times his duties require him to don the uniform of a tied or associated regiment and does so with a beard, as did his great-great-grandfather before him."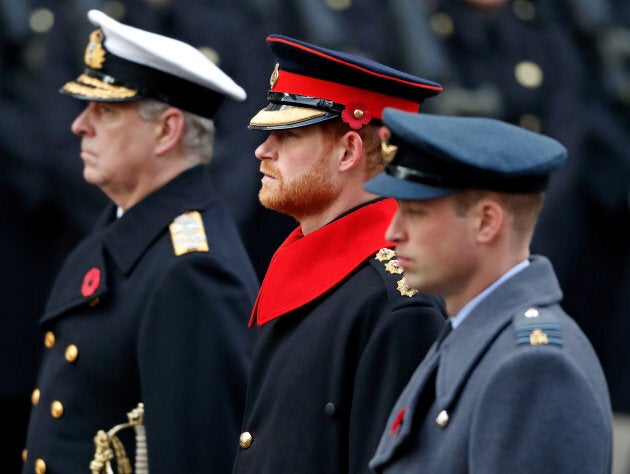 Those who serve in the British Army are forbidden to wear beards during parades except in rare circumstances, such as when a soldier is suffering from a skin ailment or their religion prevents them from shaving. Sikhs, for example, can't cut their hair and so are allowed to keep their beards while serving. Special Forces can also grow in their facial hair when they're behind enemy lines but they have to shave them off for parades.
However, according to the Forces Network, there is one position within the British Army that's allowed to have a beard when on parade: the Pioneer Sergeant. As per tradition, the Pioneer Sergeant would march in front of the regiment while wearing a "stout" apron that would protect his uniform while he was performing his duties. He would also carry an axe to clear the way for those following him.
In today's parades, the Pioneer Sergeant still wears a ceremonial apron and carries an axe, which takes the place of a bayonet.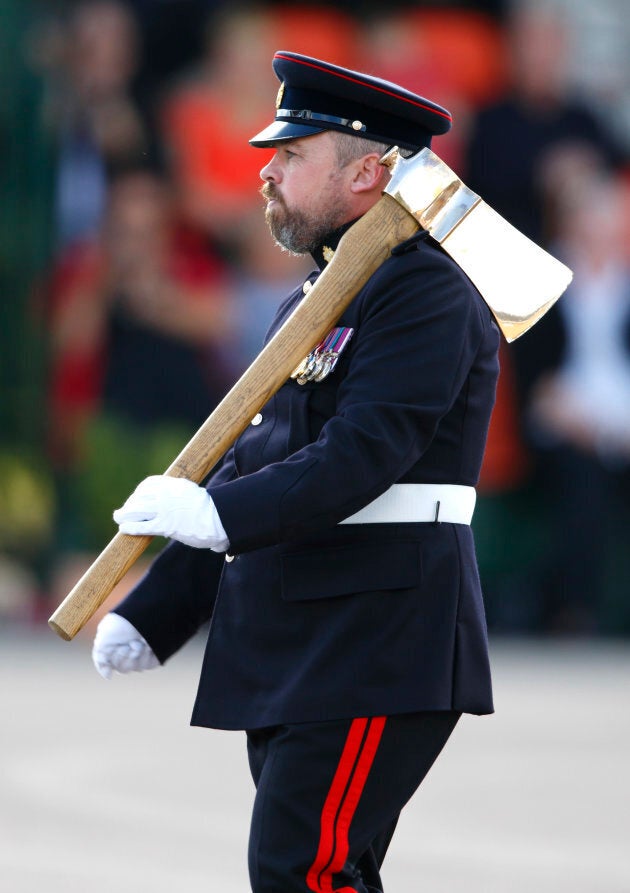 The Royal Navy traditionally allows beards, but officers could be told to shave them off if they're not full enough.
Business Insider reports that Command No. 1,695 of the King's Regulations read: "The hair of the head will be kept short. The chin and the under lip will be shaved, but not the upper lip."
But don't worry, Prince Harry isn't likely to be sent to prison for proudly wearing his ginger scruff.
Keep Up With The Royals

Get our weekly email round-up of all things Royal.