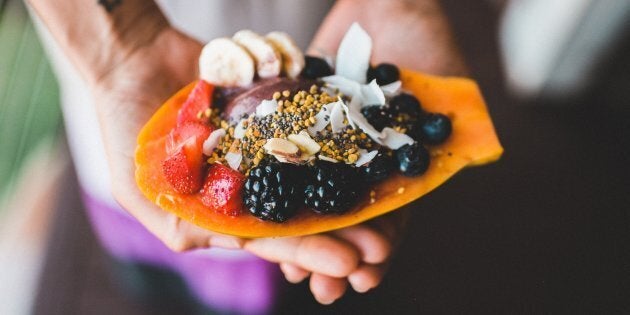 Acai bowls are a fresh, sweet and delicious Brazilian frozen dish made from acai berry pulp and topped with fresh banana and granola. Boasting lots of colour, flavour and a similar texture to ice cream, it's no wonder acai bowls boomed a few years ago -- and why they are still popular today.
While the acai bowls we have popularised are different to traditional Brazilian acai bowls, we've adopted the dish and made them our own using various frozen fruits and toppings.
Making your own acai bowls at home is surprisingly easy. To make the acai bowl base, all you need is a high-powered blender, frozen acai pulp (available at health food stores), other frozen fruit of your fancy and liquid (coconut water, fruit juice or plant milk all work great).
You will need:

1-2 packets of frozen acai pulp
1 frozen banana or mango pieces
½-1 cup frozen berries
½-1 cup liquid (coconut water, plant-based milk, fruit juice)
Touch of maple syrup or honey (optional)
To top your acai bowl, get creative and choose a variety of ingredients -- try crunchy granola, fresh seasonal fruit, nut butter, dried coconut, nuts and seeds.
Here are three acai bowl recipes to get you started.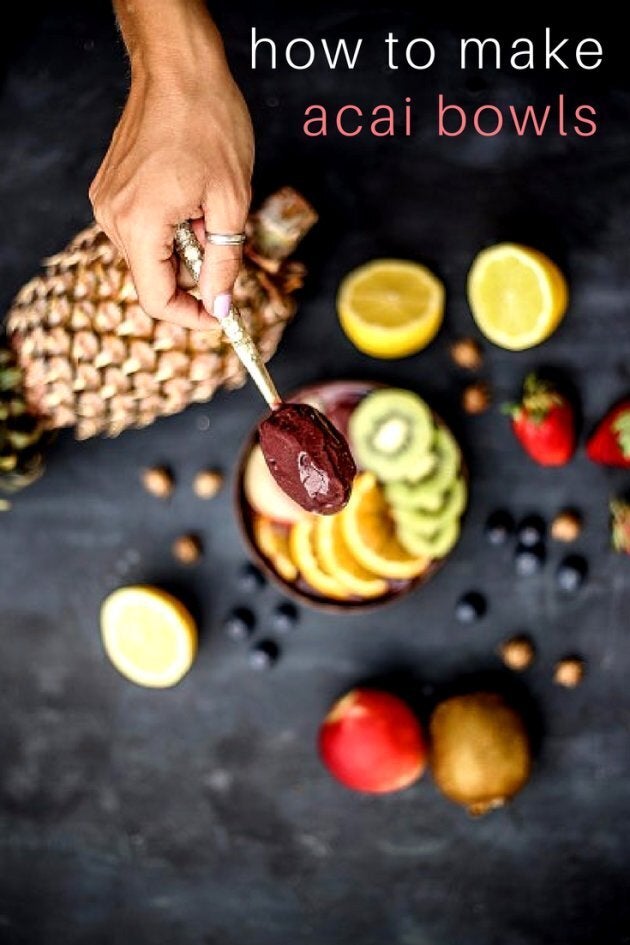 1. Classic acai bowl
With its trademark dark purple colour, this acai bowl has a rich ice-creamy texture and is sweet, refreshing and filling. Garnish with coconut flakes, chia seeds, mango and chopped nuts.
2. Peanut butter and jam acai bowls
If you're ready to take your acai bowl up a notch, try Minimalist Baker's recipe for acai with peanut butter and mixed berries for that 'jam' flavour. It's quick, healthy and even contains some sneaky greens.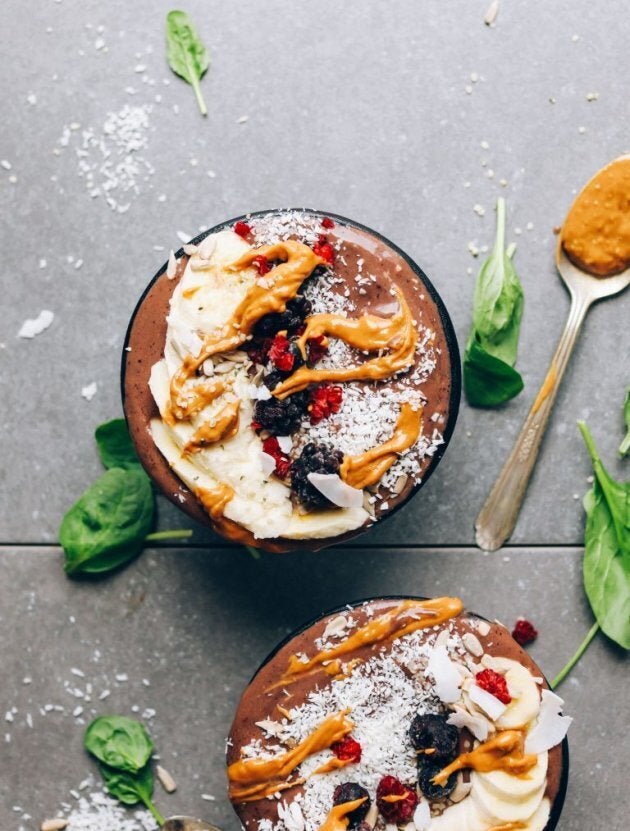 3. Acai bowls with sliced figs, pomegranate and cashew butter
For those who really love their toppings, these acai bowls garnished with sliced figs, pomegranate arils, toasted coconut and cashew butter are calling your name.