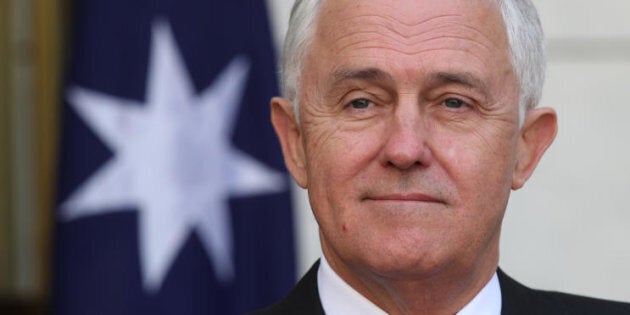 CANBERRA -- Immediately after the jubilant flush of the 61.6 percent 'yes' result had passed on Wednesday, the calls rose for federal parliament to not ignore the will of the people and legalise same-sex marriage in Australia.
The Dean Smith private members bill is emerging as the bill which will be debated and voted on. But many amendments are expected to be also debated and voted on and 2017 is fast running out.
No one said this would be easy.
Prime Minister Malcolm Turnbull's response to the 'yes!' result was to agree that the Parliament of Australia "get on with it".
"To get on with the job the Australian people have tasked us to do and get this done, this year, before Christmas," he told reporters. "That must be our commitment."
'Commitment' is not exactly a promise and so he was asked by a journalist, "Prime Minister, will gay couples in Australia be able to get married by Christmas?
"Well that is certainly our goal. Certainly, our goal is to have the legislation passed through the Parliament before we rise for Christmas."
Later in the day, during Question Time in the senate, Greens Senator Janet Rice tried to extract a time line guarantee from the Attorney General, specifically, "can loving couples, regardless of their gender or sexuality, be assured that they will be able to marry and that we'll be able to hear wedding bells by Christmas?"
Brandis, a marriage equality supporter, could not be precise.
"Senator, I'm not in a position to be able to tell you the date of commencement of the amendments to the Marriage Act, should the parliament pass them," he told parliament. "Though I would like to see the amending Act proclaimed as soon as possible, and I hope that will be before Christmas. And I expect it will be.
So no guarantee there either.
But there have been promises and Turnbull outlined them after the 'Yes!' result was unvieled. There's the successful holding of public vote, at almost 80 percent participation, to "give everyone their say" and the commitment to hold a free vote in parliament.
"And that's the commitment we made at the election," the Prime Minister said."We are sticking scrupulously to the promises we made at the election."
Has the Prime Minister ever promised same-sex marriage will definitely get done in 2017? He would certainly like to do it.
Turnbull: "If a majority of Australians vote 'yes', same-sex marriage will be legalised before Christmas," - Sep 19, Today Extra.
Ok. That is pretty definitive.
Turnbull: "We should be able to get it done by the end of the year." - Aug 24, Triple M.
Turnbull: "Let's say it gets passed, it should be fairly, it should be very fast. I mean once a bill is passed through the parliament it's simply a question of getting the Governor General to sign off on it. Whether a same-sex marriage could occur before Christmas I couldn't say, but it will follow very rapidly," - Sep 28, HIT-FM.
Turnbull: "We have just honoured the commitments we've made. As you know, we've got an extraordinary amount of legislation in the Parliament, notwithstanding we don't have a majority in the Upper House," - Sep 29, Today.
Keep holding onto those hats. It will continue to be a bumpy ride.