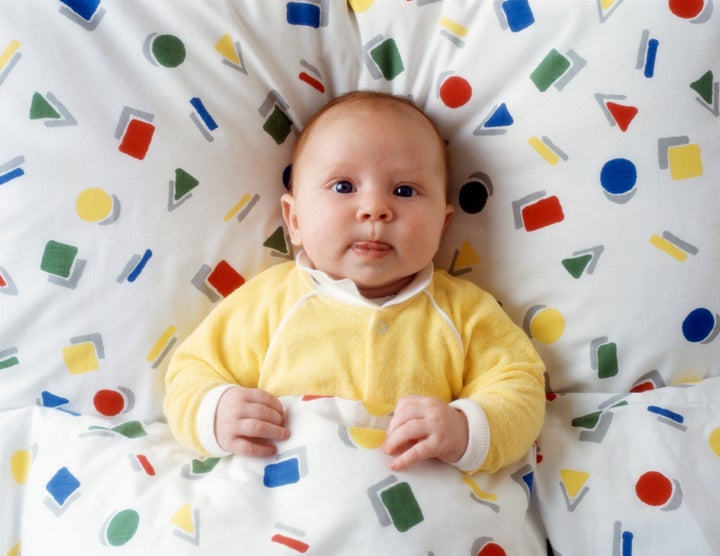 The most popular baby names in the U.S. tend to remain the same from one year to the next, but some interesting trends tend emerge over longer periods of time.
Each year, the Social Security Administration uses data from the previous year's births to put together an official list of the most popular baby names in the U.S. We decided to look back at the most popular names 35 years ago to see how parents' choices in 1982 compare to today's trends.
Some names remain popular today (Matthew, James, Elizabeth and co.), but others have fallen out of fashion (shout-out to classics like Crystal and Tiffany). And the top names were favorites for many years. Jennifer stayed at No. 1 from 1970 to 1984; Michael, which has been on the top 10 list since 1943, was the leading choice for boys from 1961 to 1998.
Without further ado, here are the 35 most popular baby names in 1982:
Girls
Jennifer
Jessica
Amanda
Sarah
Melissa
Nicole
Stephanie
Elizabeth
Crystal
Amy
Michelle
Heather
Tiffany
Kimberly
Rebecca
Angela
Ashley
Amber
Christina
Erin
Rachel
Laura
Lisa
Emily
Kelly
Lauren
Andrea
Sara
Jamie
Mary
Danielle
April
Kristen
Megan
Erica
Boys
Michael
Christopher
Matthew
Jason
David
James
Joshua
John
Robert
Daniel
Joseph
Justin
Ryan
Brian
William
Jonathan
Andrew
Brandon
Adam
Eric
Nicholas
Anthony
Thomas
Kevin
Timothy
Steven
Richard
Jeremy
Jeffrey
Aaron
Charles
Mark
Benjamin
Scott
Paul