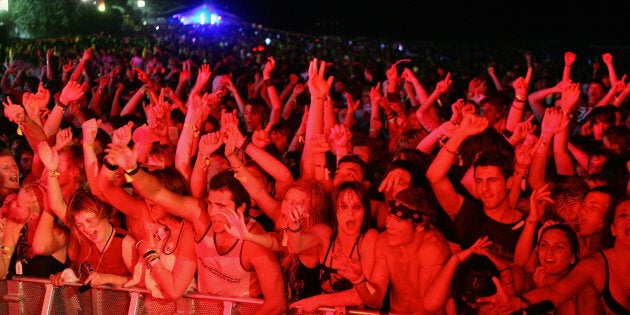 Eighteen people have been arrested on the first night of this year's Schoolies event on the Gold Coast.
Official celebrations kicked off last night for school leavers at the iconic week-long party, with thousands of young people descending on Surfers Paradise to kick up their heels.
Police said they were pleased with the behaviour of most revellers on the opening night of the celebrations, which mark their 20th anniversary this year.
Officers arrested six male schoolies, with most detained for drug possession. Twelve people, who were not schoolies, were also arrested, police said.
The arrests come after a school-leaver was set upon in a shocking attack on his way to the iconic event.
The 17-year-old from an elite Brisbane boys' school was stabbed in the neck after he became involved in a scuffle with another man at Sunnybank about 10am Friday, Channel Nine reports.
The assailant allegedly shanked the teen with a knife in an "apparent unprovoked attack" in front of alarmed onlookers.