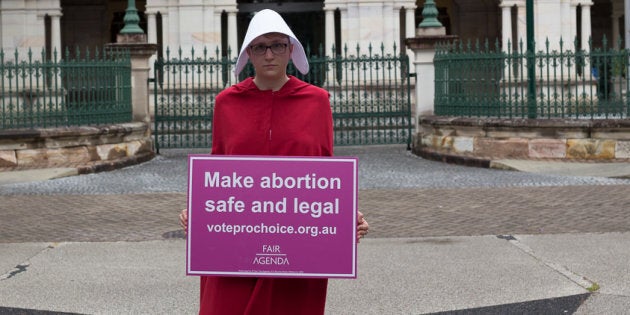 One in two Queenslanders would change their vote in the upcoming election if their candidate backed keeping abortion a criminal offence, according to new polling.
Community group Fair Agenda, which has been working to make abortion a key issue during the state election, revealed figures on Monday showing 50 percent of voters would be unwilling to vote for their preferred candidate if that candidate wanted accessing abortion to remain a criminal offence.
The number if higher among undecided voters, with 57 percent saying a candidate's position on abortion would be a "deal breaking stance."
The Fair Agenda poll, of 1255 residences conducted by ReachTEL on November 16, found two-thirds of all voters and 80 percent of undecided voters saying abortion would be a key issue influencing their vote ahead of the November 25 polling day.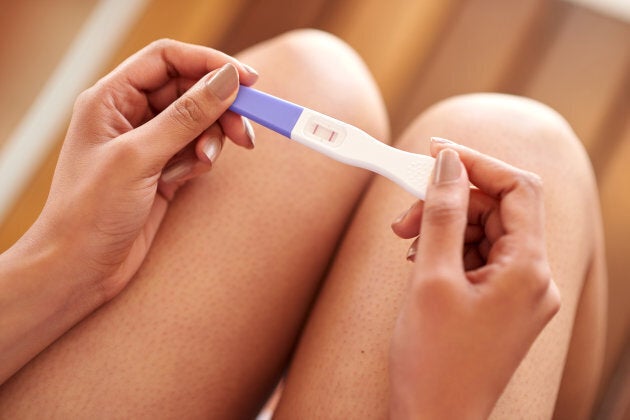 Abortion is still an offence under Queensland's criminal code, and can be punished with lengthy jail terms. The sentence for a person attempting to procure an abortion can run to 14 years, a woman attempting to procure her own abortion can be jailed for seven years, while someone supplying drugs or instruments for an abortion can be imprisoned for three years.
Abortion in the state is only legally permitted when a doctor believes a woman's health is in danger, and the offences themselves rarely invoked, but a push has been building to remove the abortion crimes from the code.
"The current laws are hurting women, and voters overwhelmingly want to see change. This polling shows they're also willing to vote for it," said Fair Agenda executive director Renee Carr.
"Polling shows support among voters for decriminalising abortion across the political spectrum. It's time for a change in the law."
"The current, archaic abortion laws are particularly hurting rural women, who face huge geographic and financial barriers to accessing the reproductive healthcare they need. It's really disappointing that the One Nation state leader has indicated he wants to leave things the way they are," Carr said.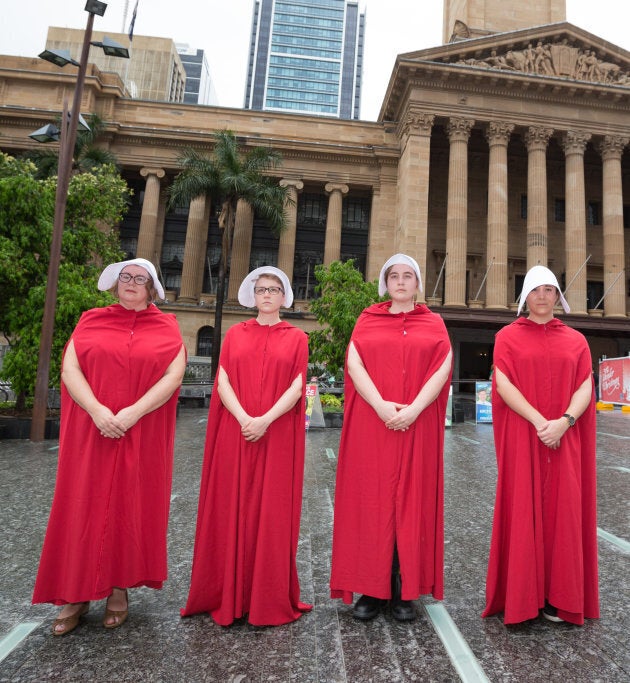 Fair Agenda is also grabbing attention for a pro-choice campaign featuring "handmaids" of the style of the popular TV show, The Handmaid's Tale. Queenslanders dressed in costumes from the show -- which Fair Agenda described as "a fundamentalist conservative nation where fertile women are denied bodily autonomy, and are forced to carry pregnancies against their will" -- will campaign and protest in coming days.
"We're out here to make voters aware of this problem, and to remind pro-choice voters to find out where their local candidates stand on this issue, so they can cast a vote in line with their values," said Susan Harris-Rimmer, one of the handmaids.
"Queensland's laws in this area are absolutely archaic. They mean women in need are frequently refused help at public hospitals. It's horrifying."
"Candidates are expected to cast a personal 'conscience' vote on issues like this. So it's really important to find out where they personally stand on this issue."