Seventy years ago, marriage in Britain was between a man and a woman, and could only end for a narrow set of reasons including adultery, cruelty and abandonment.
When Princess Elizabeth announced she was engaged to Philip Mountbatten, few would have doubted the marriage had to be for life.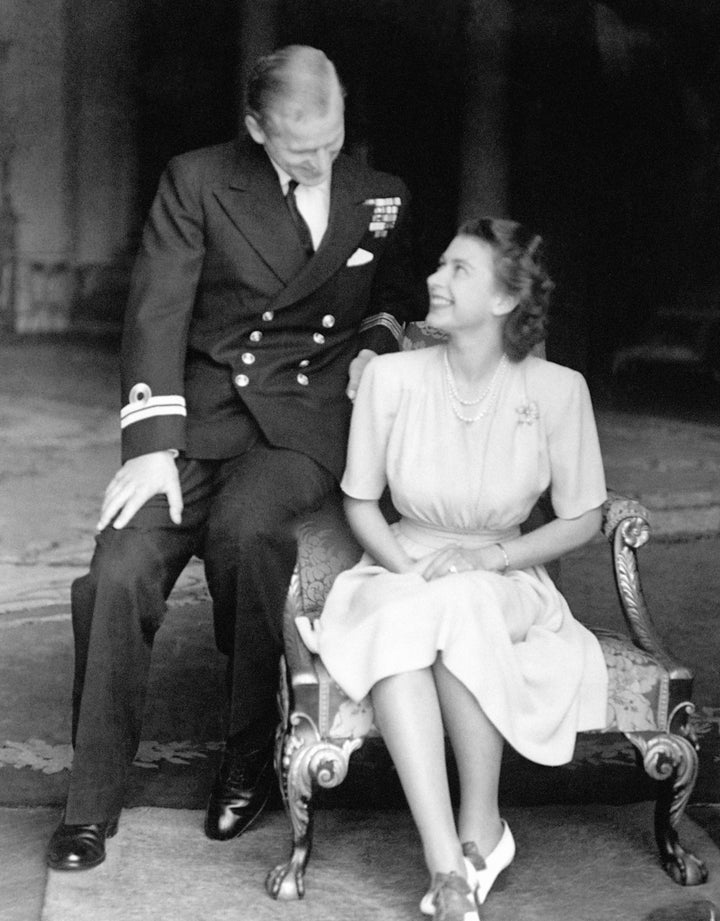 Eleven years earlier, divorce had shaken the nation when the princess's uncle abdicated to marry a divorcee, a decision that ultimately made Elizabeth queen.
But she and Prince Philip celebrate their platinum anniversary in a Britain that thinks very differently about if, when and whom we marry.
We're marrying a lot less...
The marriage rate in 1947 was 19.2 per 1,000 people. Now it is 8.6. Elizabeth and Philip's nuptials were one of 401,210 weddings that year in England and Wales. Though the population has since risen by around a fifth, there were just 252,222 weddings in 2014.
...And divorcing a lot more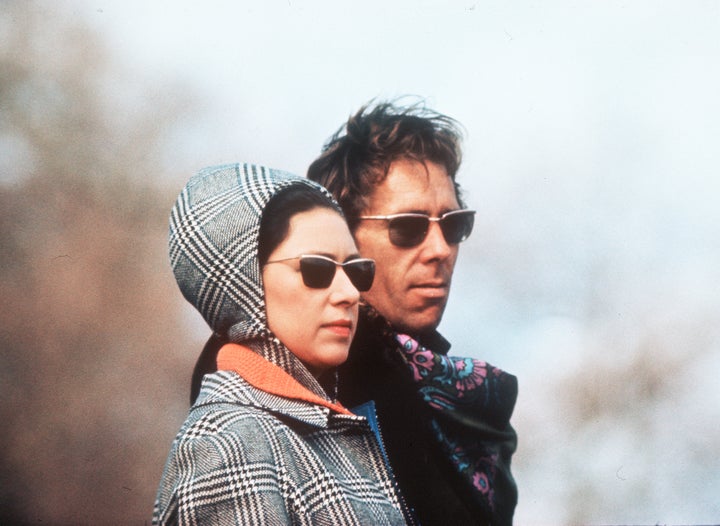 For its time, 1947 was a bumper year for divorce - 60,254 couples split up, a possible result of the surge in marriage in 1940, as people rushed to wed before men went off to fight in the Second World War. By 1950, the number had fallen to 30,870 - a divorce rate around a third of what it is today.
The number of divorces did not exceed the 1947 level until the Divorce Reform Act allowed, from 1971, marriages to end if they had broken down irretrievably.
In 1978, one of the 121,103 divorces was Elizabeth's sister Princess Margaret splitting from Lord Snowdon, the first Royal divorce since 1901.
Fourteen years later, the Queen endured what she called her "annus horribilis", as her daughter Princess Anne divorced Mark Phillips, son Prince Andrew separated from Sarah Ferguson and Prince Charles' marriage to Princess Diana crumbled under intense public glare.
People are marrying later in life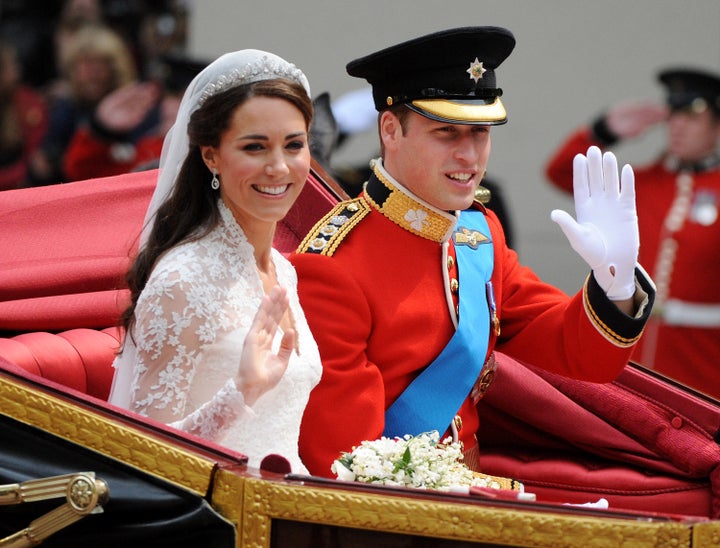 More than half of men born in 1921 - 52% - were married by age 26, meaning Philip was fairly typical when he walked down the aisle. Prince William was much further ahead of men born in 1982, among just 16% who were married by age 28.
His bride, Kate Middleton, was 29, by which time around 31% of her age group were married. Elizabeth was much more of a pioneer - among the 7% of her peers who were married by 21.
Brides and grooms are older, and more older women are marrying
Men and women, whether they are marrying or re-marrying, are older when they walk down the aisle. But one trend persists: Men are still older than women. In 1947 the average groom was just shy of 30, the average bride around 26 and a half. In 2014, the average groom was around 37 and bride around 34.
The average first-time bride in 1947 was just shy of 25 and just shy of 31 in 2014. First-time grooms were just over 27 in 1947 and nearly 33 in 2014.
Older people are much likelier to wed. Despite the plummeting marriage rate, more than twice as many women over 50 married in 2014 than 1947 - 25,658 and 11,378 respectively, compared with 35,359 and 46,604 men.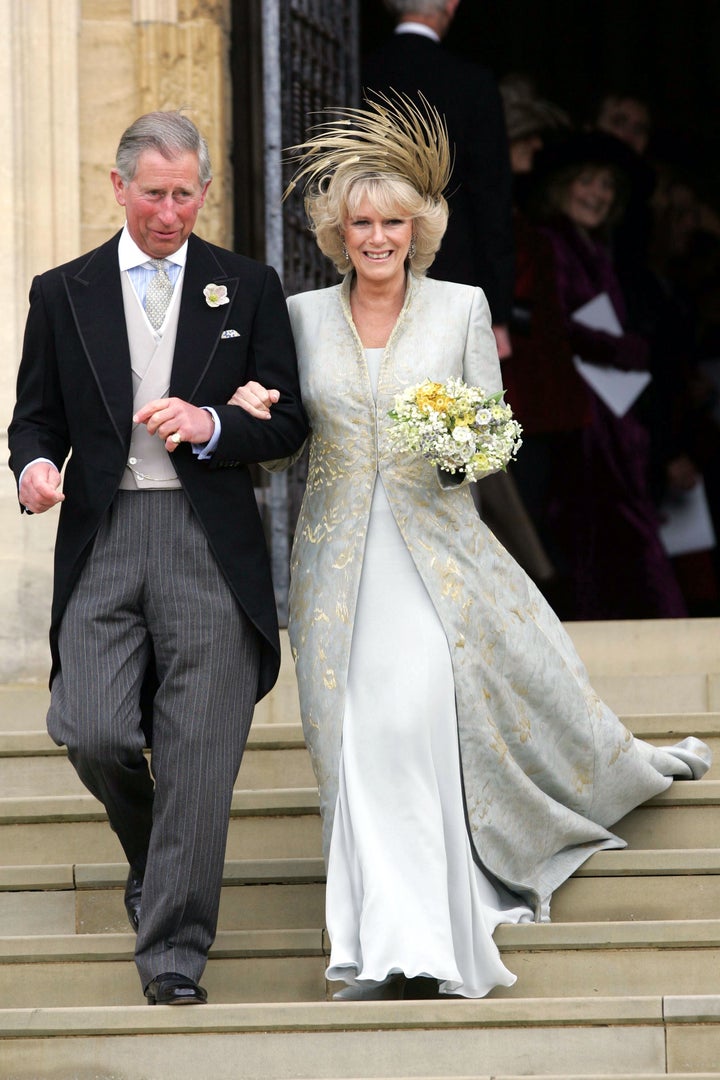 Like three quarters of grooms his age in 2005, Prince Charles was divorced. A total of 6,414 divorced men aged 55 to 59 remarried that year, compared to 930 who had been widowed and 916 who wed for the first time.
When his parents married, it was the opposite. Just over a quarter of grooms that age were divorced, 2,765 out of 9,882.
The Church of England has lost its dominance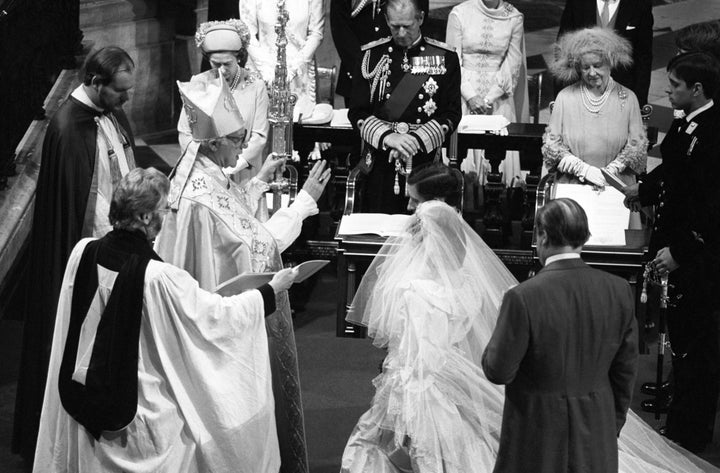 The Archbishop of Canterbury weds Royals and the British monarch heads the Church of England. But its share of marital business has plummeted in an increasingly secular and diverse society.
In 1950, 242,531 of the 349,308 weddings in England and Wales were in an Anglican church. In 2014, fewer than fifth of weddings were Anglican: 49,717 of 252,222 in England and Wales.
Christmas and Easter time weddings seem a lot less popular
Then as now, November was not a popular choice for weddings. August is still the most popular month - there were around 42,000 that month in 1947 and 44,000 in 2011. April and and December weddings were close second and third choices for ceremonies then. But December 2011 had just 13,500 weddings, while April that year had 19,400.
Gay marriage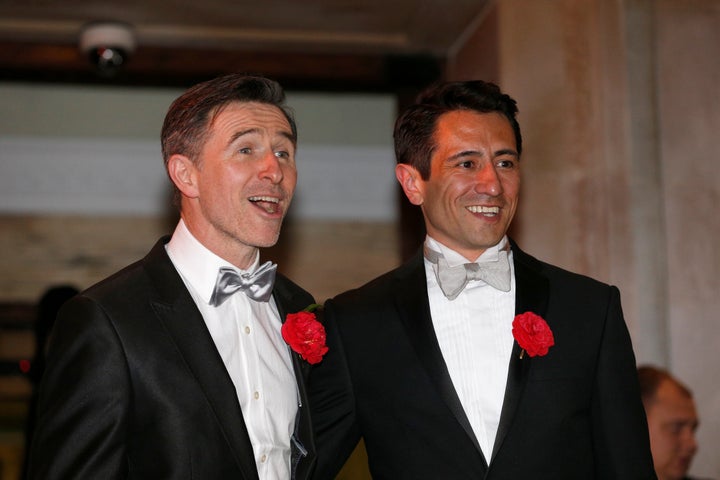 In law, two men who consented to have sex in 1947 were conspiring to commit a crime. In 2014, the most recent year we have data for, same sex marriage became law in England and Wales and 4,850 gay couples wed.
Of these, just 23 had religious ceremonies.