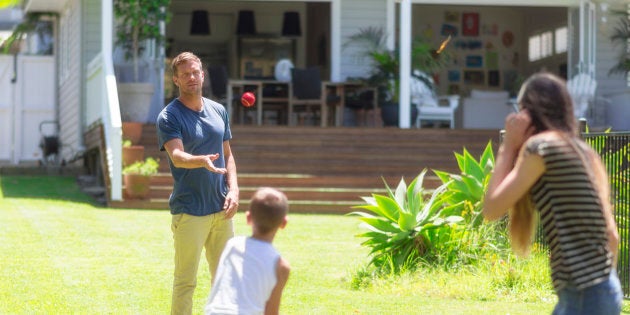 In Australia's booming cities fewer and fewer people can afford to buy a home, but that's not stopping those that can from building bigger houses.
The size of free-standing homes has reached a four-year high even as the rise of apartment living saw the overall average dwelling size hit a 20-year low, according to new data from the Australian Bureau of Statistics analysed by CommSec.
And while Australia still boasts some of the largest houses in the world, second only to the United States, our desire for a roomier pad is coming at the cost of green open spaces.
"Australians continue to build some of the biggest houses in the world, but an increasing proportion of Australians -- especially in Sydney, Melbourne and Brisbane -- also want smaller homes like apartments, semi-detached homes and town houses," explained CommSec's chief economist, Craig James.
"Generation Y, millennial couples and small families want to live closer to work, cafes, restaurants, shopping and airports and are giving up living space for better proximity to these desirable amenities."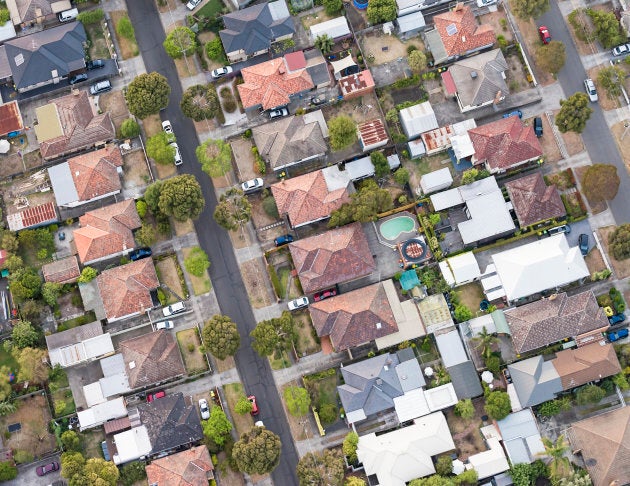 Thirty years ago, the average free-standing home was a modest 170 metres squared.
By 2017, that had increased by 30 percent to more than 233 square metres -- almost the same floor space as some whole blocks of land now being sold in capital cities.
But bringing apartments, town houses and terraces into the mix paints a different picture.
Overall, our living spaces have been getting steadily smaller since 2008. Average house sizes fell by 2.7 per cent in just one year to June 2017, to just under 190 square metres.
This also highlights another issue: Australia, the land of the backyard cricket and summer barbeques, is losing its green spaces.
As geographer and social planner Professor Peter Phibbs told HuffPost Australia, even as houses have been getting roomier, lot sizes in capital cities are getting smaller.
"In some developments, they've made the lot so small that... the poor resident has got to store their garbage in their backyard and wheel their garbage bin through the house to get it collected."
"That's been driven in part by planning regulations, but also by price. To buy your traditional 700 square metre block in Sydney, you have to be really cashed up," he told HuffPost Australia.
For many Australians, what is being sacrificed is the backyard.
Professor Phibbs says that not only is that putting strain on the nation's public spaces -- it's also putting pressure on families living on small blocks or in apartments, who have to take their children to parks and public spaces, while potentially exacerbating the nation's childhood obesity epidemic.
Never mind swimming pools and improvised cricket pitches, some of these blocks are such a squeeze that the residents are being hemmed in by their own rubbish -- literally.
"In some developments, they've made the lot so small that the only place to store the garbage is on a tiny bit of the backyard," Professor Phibbs said.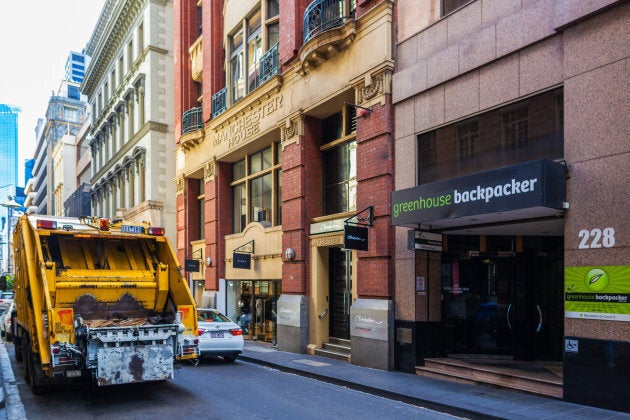 Without sufficient room between houses to wheel the bins to the front yard or a large enough back alleyway to drive a garage truck down, residents are being caught in a smelly predicament.
"The poor resident has got to store their garbage in their backyard and wheel their garbage bin through the house to put it at the front to get it collected -- which you can imagine is not the sort of thing you'd want to do while you're having a dinner party."
Of course, the outlook depends on where you live in Australia.
In NSW, where the state's capital was hit hardest by the housing affordability crisis, the size of new free-standing homes fell by more than 40 square metres on average in the past five years, to reach an average of 230 square metres in 2017.
Victoria has now overtaken NSW to boast the largest new homes in the country, closely followed by Western Australia.