Whether it's staying at home with parents for longer or squeezing into pint-sized apartments, millennials struggling with Australia's astronomical property prices are living in smaller homes than ever.
It's a struggle that university students probably understand better than anyone -- but it's also one they're out to help solve.
A group of 40 University of New South Wales (UNSW) industrial design students have developed some futuristic home designs, including some novel space-saving furniture -- like a light weight two-seater couch which converts into an eight-seater dining table for casual sit-downs with friends.
The 'Otto Lounge' has four different formations: a compact two person lounge; a couch plus leg rest; couch plus coffee table; and an eight-seater dining table.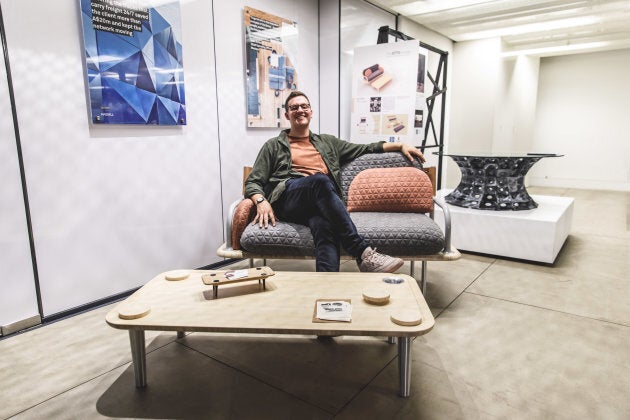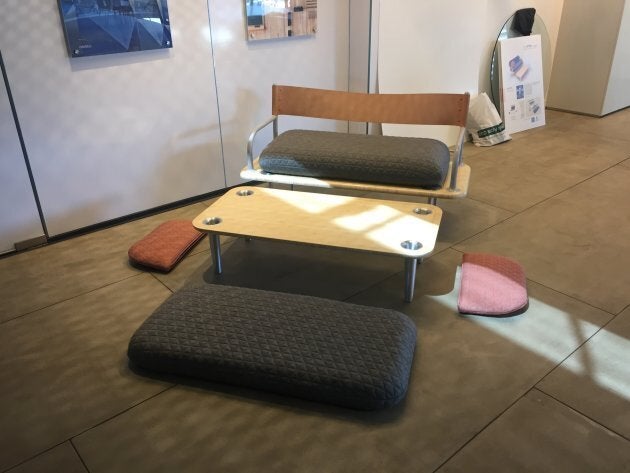 "Most of the space-saving furniture out there relies on complex mechanisms that end up being heavy and bulky. I wanted to create a simple, light-weight sofa that could still adapt and evolve to the occupants needs," the lounge's creator, Joe Adler, explains.
​​"The sofa is also about being able to have nothing in your space. It can disappear when you want to just have a bare living room floor to increase living space."
You can check out how it works in an explanatory video here.
Another of the design students has a genius solution for another of our housing woes: the loss of our backyards and green spaces.
Darrell Chan has used NASA technology to design an indoor food production system that can grow up to 30 plants at once -- and you don't even need to water each one.
"Vegetables such as salad greens and kitchen herbs can be grown year-round, free from contamination, pesticides, and residue," Chan explained.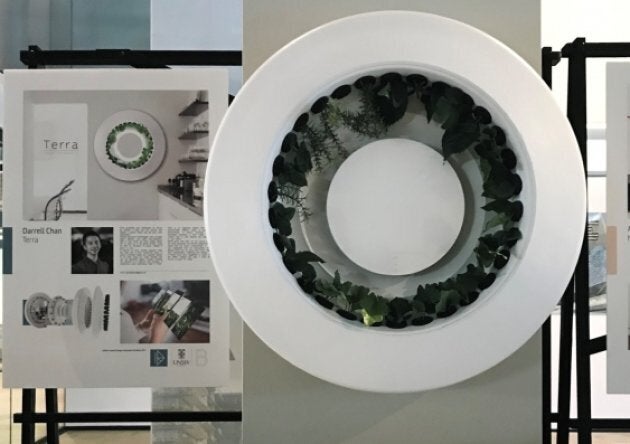 "A built-in controller that automates everything a plant needs from nutrients and light outperforming plants that are grown hydroponically or in soil."
The plants are fed nutrients directly to their roots using tiny water droplets and unused nutrients are returned to a reservoir and recycled, using a closed-loop system.
Student Frédérique Sunstrüm's design isn't going to brighten up your decor, but for the one in 11 adults wordwide living with diabetes, it could have a much more significant impact.
He has developed a wearable glucose monitor, able to monitor and treat diabetics without using needles or extracting blood for testing.
Sunstrüm hopes the device, which functions as an all-round monitoring app for both family and doctors, will improve the lives of diabetics.