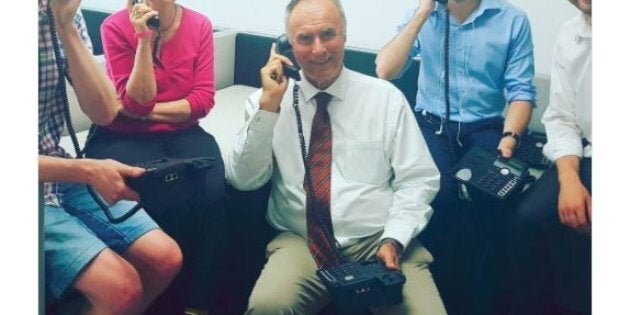 Former Liberal Member for Bennelong, John Alexander, first forgot to check whether he had British citizenship from his English-born dad. Then, only after resigning from parliament over section 44 concerns, did he find out that he probably never had British citizenship in the first place.
They say good things come in threes, so to cap off an embarrassing few weeks for the former tennis champ, who is now running against Labor star Kristina Keneally in a by-election to regain the seat he was forced to resign from, Alexander has been roasted for posting a photo of his team hitting the phones in campaign mode -- but forgetting to plug the phones in.
Alexander posted a photo on his Facebook page on Tuesday night, talking up how his "wonderful volunteers" were "chatting to local residents about creating jobs through tax breaks and strengthening our community". But it didn't take long before people started noticing something fishy.
Namely, that the phones -- including, most prominently, the one brandished by Alexander himself -- appeared to not be plugged into any cables.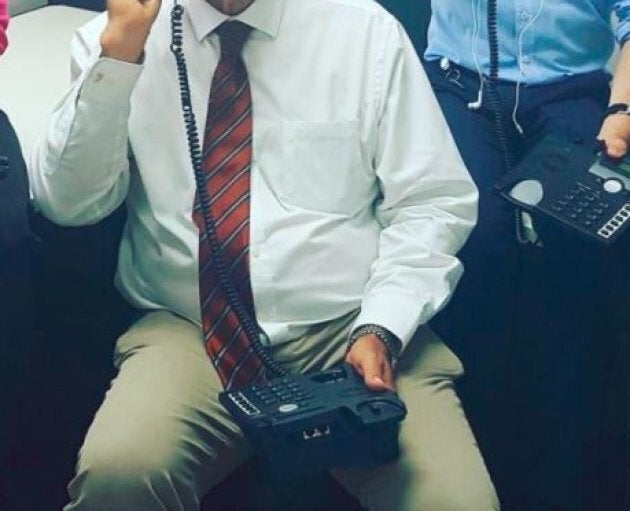 People unloaded on the poor ex-Member for Bennelong.
Even Alexander's opponent Keneally got in on the gag, changing her Twitter bio for a laugh.
In what was a stroke of pure coincidence, Keneally also tweeted a photo of herself hitting the phones on Tuesday night. Her post came around 30 minutes before Alexander's, though, and more than an hour before people noticed the former MP was missing the plugs in his phone, so Keneally's photo can't be seen as a dig at her opponent.
Her phone, at least, does appear to be plugged into a power source.
Alexander took the jokes in good stride. He later updated his Facebook post to almost admit the staged nature of the photo, and to reassure followers that "the phones we used were plugged in!"