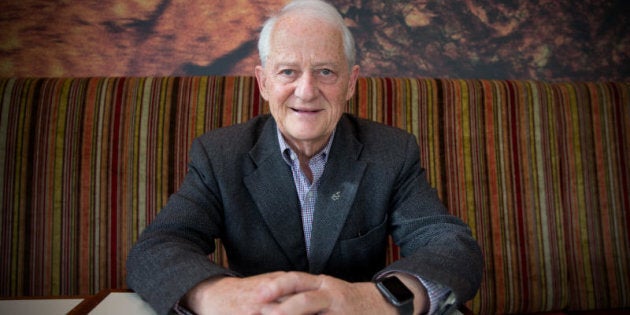 Now, amid pressure from Coalition backbenchers and other conservatives over legalising same-sex marriage, the Turnbull Cabinet has moved to appoint former the Howard Government Attorney-General and Immigration Minister to examine whether Australian law adequately protects the human right to religious freedom.
The move attempts to shift concerns over religious freedom away from the same-sex marriage bill currently being debated in the senate. The concerns may seriously delay the bill through scores of amendments. The Turnbull Government has a commitment to legalise same-sex marriage before the end of the year and is delaying the resumption of the lower house of Parliament and instructing both houses to deal with marriage and the citizenship debacle before any other pieces of legislation.
The recent Special Envoy for Human Rights has been asked to report back to the Government by the end of March, well after marriage equality is expected to be legalised.
In a statement, the Prime Minister separated religious freedom from any further amendments to the Australian Marriage Act.
"Any reforms to protect religious freedom at large should be undertaken carefully."

"There is a high risk of unintended consequences when Parliament attempts to legislate protections for basic rights and freedoms, such as freedom of religion.

"The Government is particularly concerned to prevent uncertainties caused by generally worded Bill of Rights-style declarations.

"This will be a timely expert stocktake to inform consideration of any necessary legislative reforms.:

Prime Minister Malcolm Turnbull statement
Ruddock, who was recently elected as the Mayor of Hornsby in Sydney, will be assisted by a three member expert panel including the President of the Human Rights Commission Rosalind Croucher, Annabelle Bennett SC and Father Frank Brennan.
He told Nine's Today show on Wednesday that he'd been talking to Turnbull about the role for a "little while".
"Protection of the right to freedom of religion is a very important right," Ruddock said. "And how we manage that within the context of difficult human rights obligations which can sometimes be formalised in a way which takes it beyond the power of the parliament, you need to get the balance right.
"I hope that with the people that have been asked to help in this task, we can come up with an appropriate response for the Government."
As Attorney-General in the Howard Government, Ruddock introduced the Marriage Legislation Amendment Bill on 27 May 2004 to define marriage as a union of a man and a woman.
It also "clarified" that same-sex marriages entered into under the law of another country will not be recognised in Australia and prevented intercountry adoptions by same-sex couples under multilateral or bilateral agreements or arrangements.
Treasurer Scott Morrison said Ruddock is the right man for the job.
"He is well respected in Australia's religious and ethnic communities," he told ABC radio. "He will understand what the fears and anxieties are. He is a great listener about what those anxieties and fears are and where there are any deficiencies in our law or where he can actually provide assurances that our laws are providing these protections I think that will be of great comfort and great assistance."
"This is not a substitute for not dealing with amendments to the same-sex marriage bill in the parliament.
"Those amendments as individual members of parliament will still be pursued and as you know I have a view that they should still be supported."
But Labor leader Bill Shorten said the Prime Minister is just appeasing his backbench.
"We all understand that Mr Turnbull's been facing a revolt from the conservative right of his party who are unhappy with the marriage equality survey results," he told reporters in Brisbane.
"I think it's important to keep the religious freedoms. But the way to do it is not to delay marriage equality. Let's get on with it. Let's get this done.
"In terms of Mr Ruddock and others having an inquiry, we will look at the detail of it. We're not automatically against that, but one thing's for sure, we're not interested in delaying tactics and continuing discrimination. If there's a way we can deal with legitimate concerns about religious freedoms, Labor will be highly constructive."
Ruddock has been asked to report his findings by 31 March, 2018.