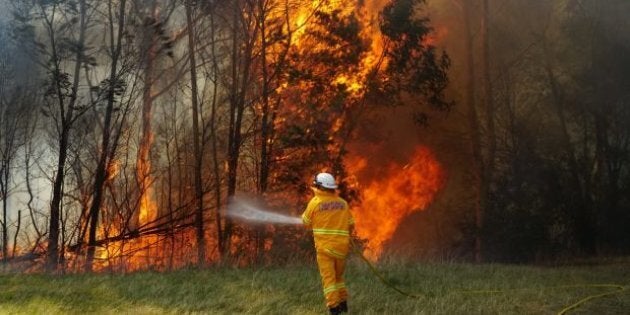 Most of Australia is set for a hotter-than-average summer, but before you get out the pina coladas and bathing suits you should probably clear your gutters and sweep the lawn because that means bushfires -- and lots of them.
And it's not just those in regional areas at risk.
Many of the nation's most highly populated areas -- including Sydney, Melbourne, Canberra and Hobart -- all face above-average risk of out-of-control bushfires in the coming months, according to the latest update from the Bushfire and National Hazards CRC.
The time to prepare for fire is now... Make a plan, think about your animals too, and consider plans B, C and D."
The notable exceptions are Queensland and northern NSW, where predictions of severe bushfires following an early start to the season in August were dampened by the sunshine state's wettest October since 1975.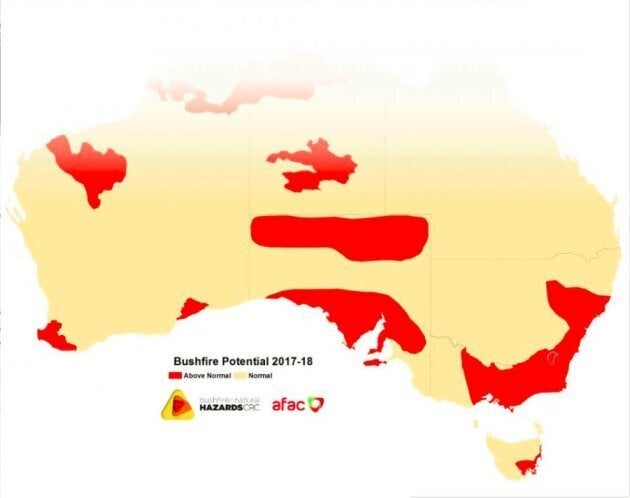 But south of Port Macquarie, the equal-warmest May to October on record combined with below-average rainfall have dried out vegetation and soil, creating a perfect storm for fires to spark and rapidly spread.
In NSW, which experienced its driest September on record, six homes have already been lost to fires.
Queensland, Victoria, Tasmania and South Australia have also experienced significant bushfires so far this season.
Even the Bureau of Meteorology's prediction of a La Nina this summer -- a weather event which typically signals wet weather for eastern Australia -- is unlikely to provide much relief.
"There is potential of a late-forming, weak, La Niña, but if it does occur, this event brings little prospect of high rainfall due to competing climate drivers from the Indian Ocean," the Bushfire and National Hazards CRC report states.
"Weak and late-developing La Niña events have had a variable impact on Australian rainfall in the past."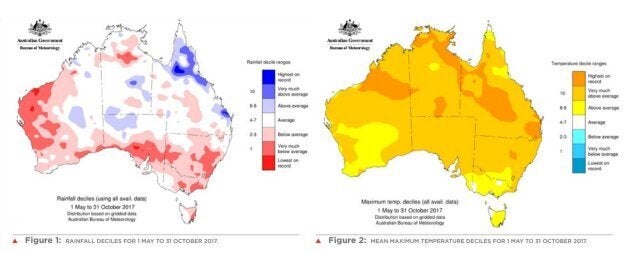 Bushfire and Natural Hazards CRC's CEO Dr Richard Thornton has urged Australians to start preparing for the fire season from now.
"Many people do not adequately plan for a bushfire," he said.
"The time to prepare for fire is now -- do not leave it until you can see smoke or flames. Make a plan, think about your animals too, and consider plans B, C and D."