"What Al did was stupid and foolish, and we think it was appropriate for him to apologize to Ms. Tweeden, and to the public," the statement reads.
"In our experience, we know Al as a devoted and dedicated family man, a wonderful comedic performer, and an honorable public servant. That is why we are moved to quickly and directly affirm that after years of working with him, we would like to acknowledge that not one of us ever experienced any inappropriate behavior; and mention our sincere appreciation that he treated each of us with the utmost respect and regard.
"We send our support and gratitude to Al and his family this Thanksgiving and holiday season," the statement concludes.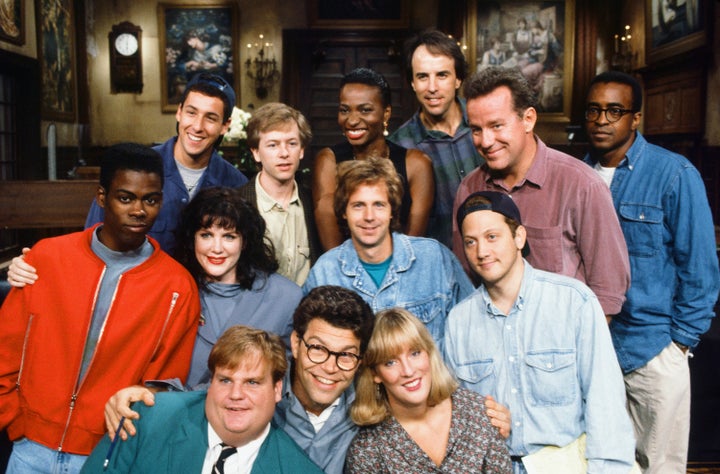 Franken has said that he does not remember taking the photo with Menz, but felt "badly" that she felt disrespected. He has apologized to Tweeden, though he said he didn't remember events happening the way she does.
The "SNL" support for Franken doesn't mean jokes about him are off the table.
Over the weekend, SNL's "Weekend Update" skewered Franken over the allegations brought by Tweeden, which include a photo showing him reaching for her breasts as she sleeps.
"Now I know this photo looks bad," "Weekend Update" co-host Colin Jost said, showing the photo. "But remember, it also is bad."
It's "pretty hard to be like, 'Oh, c'mon he didn't know any better, he was only 55,'" Jost added.