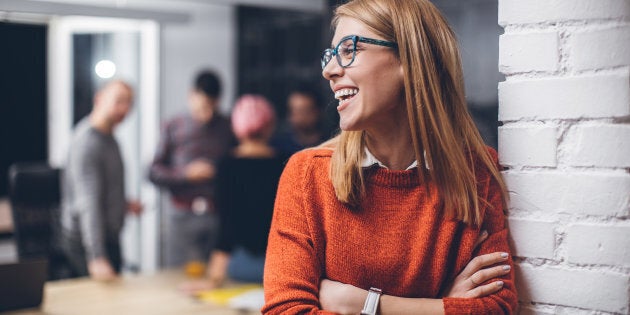 Everyone needs to set clear boundaries between work and home life, making sure you recognise the boundaries and trying your best at the juggling act we all attempt every day. Most of us already know that while we're at work, our focus should be on our work, and at home it's best to leave work at the office.
But, these days, expectations are high and it's not uncommon to feel overwhelmed. There are, however, some simple strategies to ensure you bring your 'best self' to work -- no matter what else is going on in your life.
Leisa Trestour from Accenture told HuffPost Australia it took a family trip to Fiji in 2014 to make her realise she needed to make drastic changes in her work/life balance.
"My husband, two girls and I were coming off the boat into an island resort, with all the beautiful Fijian people. They took our bags and it was at that stage I realised they took more than just my bags, they took some of my thoughts too. And then I realised at that point just how much I'd been carrying," Trestour said.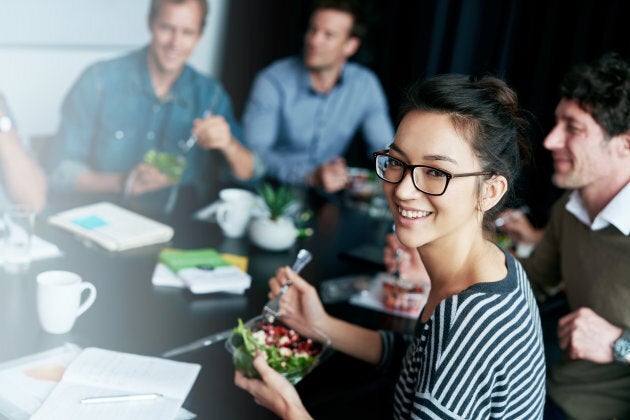 "I'd already been working in a part-time flexible work arrangement for the last seven years, five days in four, then working in a HR business partner role. But, getting off that boat I realised just how much it was taking a toll on me, that the 12-14 hour days just weren't sustainable anymore."
Trestour realised she had time for her kids and her work but didn't have time for herself or her husband. She decided to make simple changes, such as reviving her love of yoga.
"My transformation, which is ongoing, is yoga, meditation and journalling. Yoga had always been a big part of my life but it had been been buried for 10 years. Meditation and even journalling is a very powerful tool. I've realised how it can unlock the things you observe, your thoughts, your habits and the narrative that you tell yourself, how you just accept certain things."
Ruth MacKay, author of The 21st Century Workforce told HuffPost Australia people need to look after themselves to make sure they avoid burnout and make time for 'me time'.
"Some people value yoga and meditation, while others will favour spending relaxation time with family and friends. Find the activity that best recharges your batteries, and book time for it in your weekly schedule," MacKay said.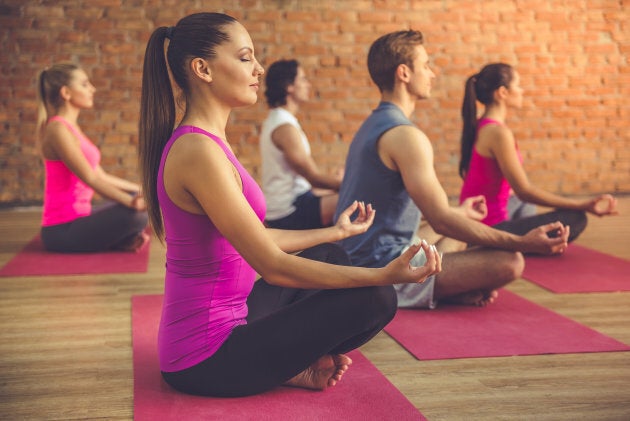 MacKay believes flexiblity in the workplace will continue to define the work force of the future, with more businesses adopting virtual work practices that allow employees to work from home either all or some of the time.
"Don't underestimate how much people value this sort of virtual work, whether it means having a window to pick up their kids from school or avoiding the stress of the daily commute," MacKay said.
"Companies that offer virtual work opportunities are able to better attract and retain the top talent without simply inflating salaries. Improving your employee retention rate also comes with significant cost savings, and what is good for your people is also good for your business."
Leisa Trestour likes to encourage people to keep a journal, which can be as simple as jotting down whatever thoughts pop into your head. It's a way to keep focussed on the present moment instead of always looking ahead and worrying.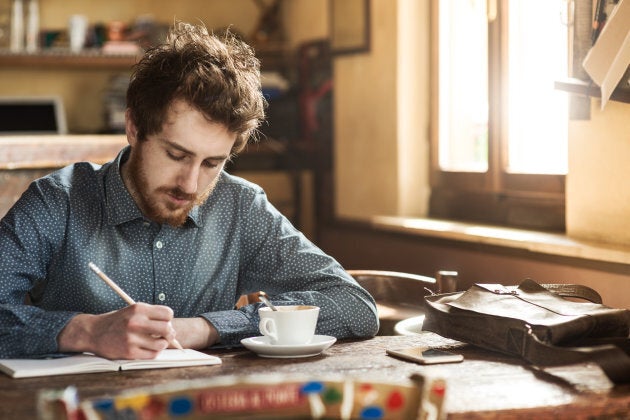 "I'm always looking into the future and fast forwarding, so writing in a journal on the bus on the way to work really helps me. I will journal how the sun is shining on me, or how the clouds look, or how the wind feels," Trestour said.
"I also journal about dreams that I have, or if there are any emotions I want to write about. It's such a simple way to keep yourself completely grounded and, by the time you get to work, you are ready for the day."
Tips for bringing your best self to work
Focus on getting a good night's sleep. It might mean investing in a new mattress and sheets, as well as making an effort to go to bed at a time that will guarantee a long sleep.
Do something for your community: you could volunteer for a local pet refuge centre, a youth group or school; any group that could do with a helping hand. Helping others often makes you feel better about life in general.
Exercise is key: find the exercise you enjoy the most and keep at it. It can be as simple as walking your dog, going for a swim, or bush walking.
Learn a new skill; you could learn the musical instrument you've always wished to play, learn a language that fascinates you or take a cooking class -- anything that amounts to 'me time' that will also make you feel like you are achieving something.
In the office: see if it's possible to have a designated 'quiet space' where people can rest.
Allow for flexible work schedules so that people can start work later if they need or, if they're a parent, take a late break that will enable them to pick their child up from school.
If you have leave owing to you -- make sure you take it. There's really no point in having holiday leave if you let it build up because working yourself into the ground will benefit nobody at all.