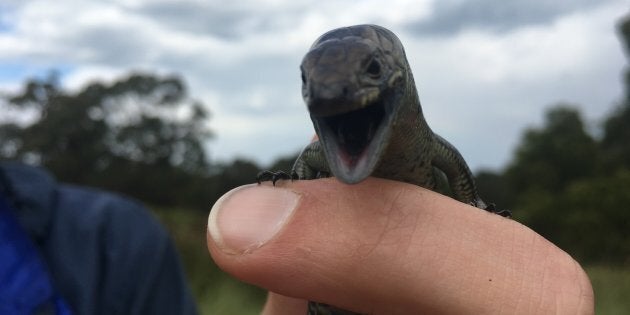 To the south of Melbourne, in the middle of the Mornington Peninsula parklands, a group of self-confessed reptile fanatics have been searching for the elusive Swamp Skink.
No one has been able to catch them on the Peninsula for 30 years.
But now the crew has hit the jackpot.
Eight Swamp Skinks have been found through the project, and the team has been able to document how the little reptiles are living, and what they've been up to.
They were caught using Elliot traps, which is bait that uses honey, rolled oats, peanut butter and sardines to attract the Swamp Skinks.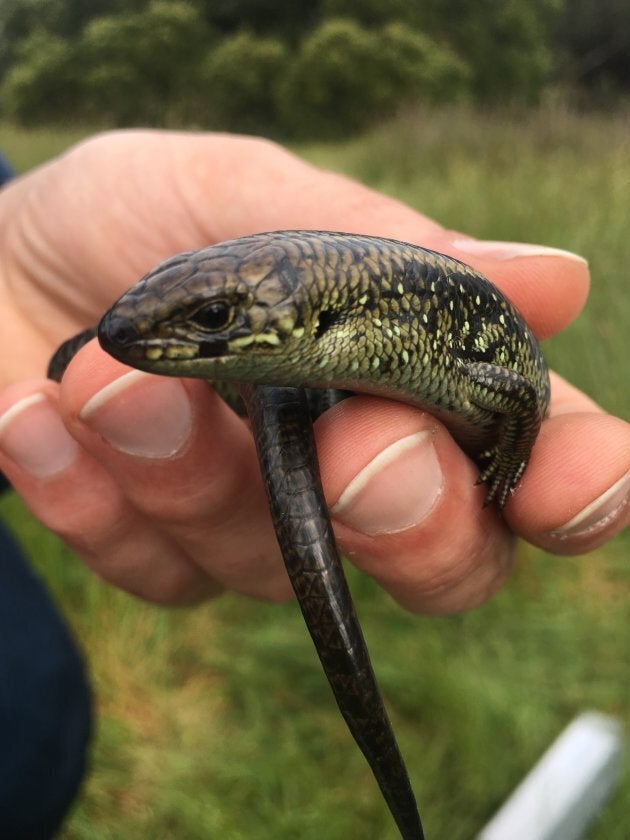 The little critters are like something out of Jurassic Park -- they are highly territorial to the point of aggression, and are extremely fussy and secretive. They live in swampy areas or sheltered burrows, and have some extremely unusual features, such as their majestic black and gold colouring and a blue mouth lining.
But the recent discovery of this batch of Swamp Skinks reminds Parks Victoria of the danger that the species is in. The reptile is only know in 72 sites across Victoria, of which more than half of those habitats are so small that their populations are unsustainable.
Swamp Skinks are threatened by land clearing, and feral predators like cats, foxes and ibises.