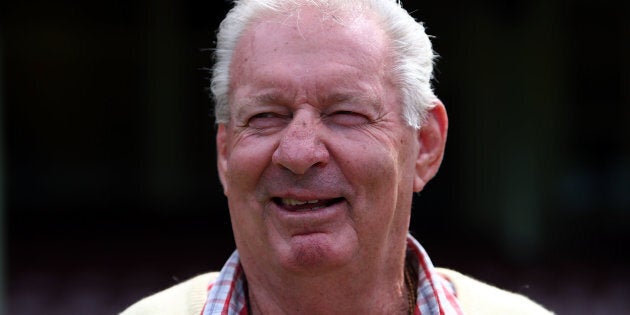 Rugby league legend Graeme Langlands has been charged with several historical child sex offences, which were mentioned in a Brisbane court on Thursday.
Langlands -- who played for the St George Dragons through several years of the team's record-breaking run of 11 premierships through the 1960s and 1970s, and was named one of rugby league's "immortals" -- was charged by police earlier this month with six counts of indecent treatment of a child under 16.
The 76-year-old, who now lives in a nursing home in Sydney, was charged by NSW Police on behalf of Queensland Police in relation to incidents alleged to have occurred on the Gold Coast in the 1980s.
Langlands was not required to appear in court on Thursday.
Nicknamed 'Changa', Langlands played fullback and centre for the Dragons, NSW and Australia. He played 227 games for the Dragons and 45 for Australia, captaining the country 15 times.
In 1999 he was inducted as one of the game's "immortals", the highest honour in rugby league which had been bestowed on only four players before him, and only eight in the history of the sport.