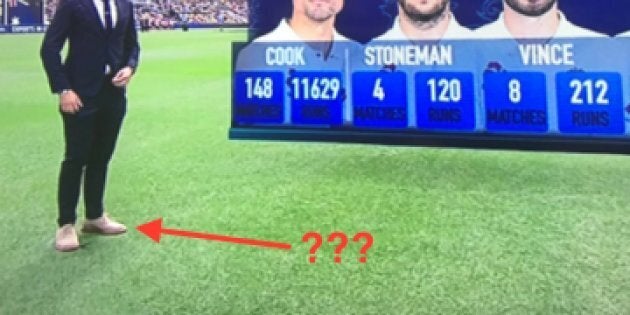 Kevin Pietersen's shoes, which he wore on the Gabba while previewing Thursday's first Ashes Test for Channel 9, are a thing.
Nobody can say with any confidence what kind of thing, but they're definitely a thing.
What we can say with certainty is they are not your typical dark office shoe.
It would be a major piece of hypocrisy for this particular balding suburban slob to criticise another man's choice of apparel, but suffice to say, others have called the rest of KP's outfit to question too.
Piestersen, 37, universally known as "KP", is a former England batsman known for his eclectic tastes and personality. Most famously, he sported blue hair during the 2005 Ashes series in England.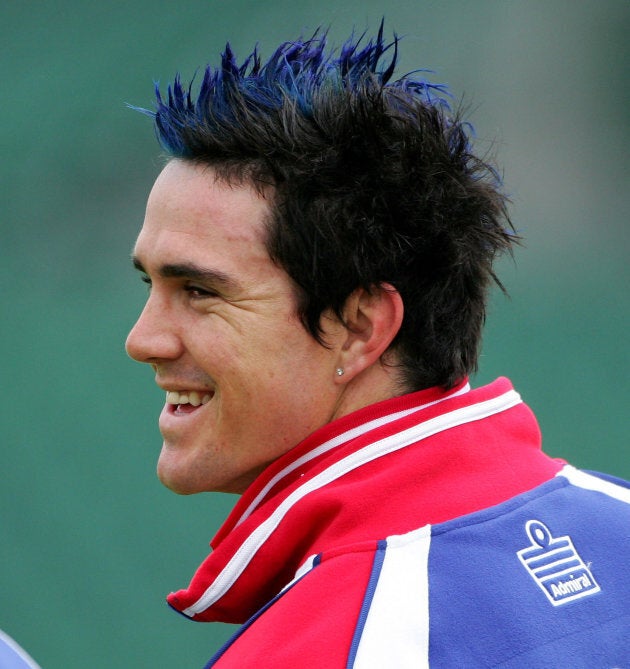 Now in the Nine box, he formerly commentated for Channel 10's Big Bash coverage. He was not, in that job, known for his eccentric footwear.