A random photo bought for $10 at a flea market is now believed to feature both Billy the Kid and Pat Garrett – and could be worth millions.
The tintype snap was bought by US lawyer Frank Abrams in North Carolina and was displayed for years in his spare room.
Abrams contacted experts after watching a documentary about the discovery of another picture of the Wild West outlaw, who was shot dead by his former friend Sheriff Pat Garrett in 1881.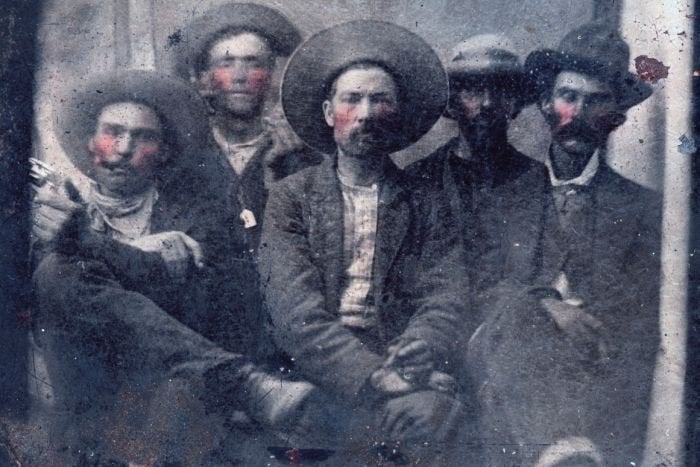 Tintype specialist William Dunniway told the New York Times the image was probably taken between 1875 and 1880, adding: "Everything matches: the plate, the clothing, the firearm."
After further investigations using facial recognition technology and a handwriting expert, it was concluded that the picture did indeed feature the former friends turned enemies.
Abrams told HuffPost UK: "When Garrett was first recognised, I knew I had something. All attention then went to the younger man with large Adams apple.
"Now that the identities have been verified, I occasionally have to kick myself asking if this isn't a dream.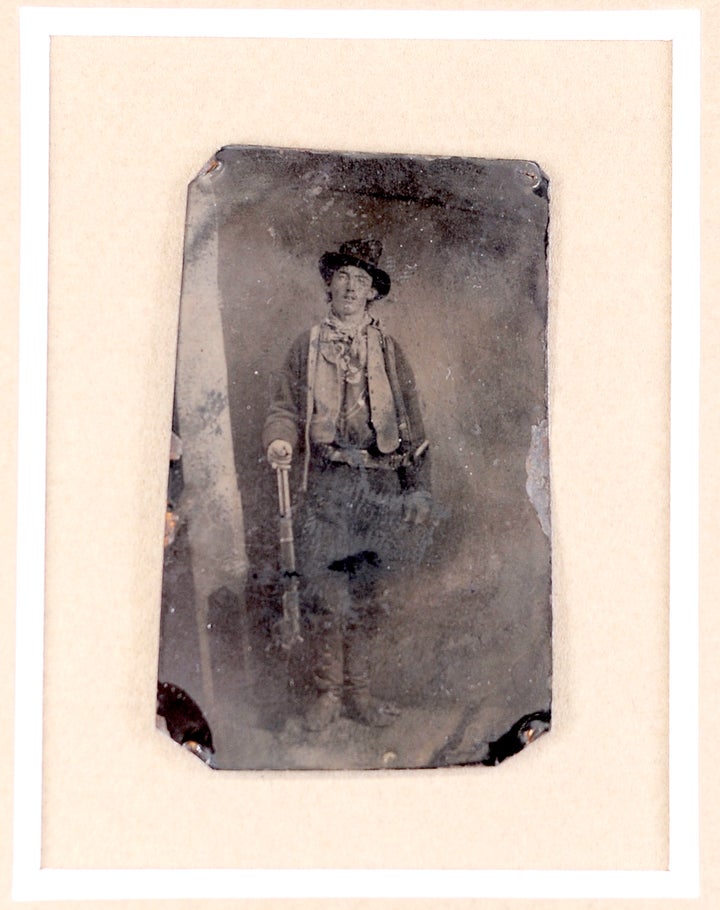 "Five trips across the country, forensic photo and writing analysis, meetings with historians, professors and other experts – this has been an incredible journey.
"There is no way to put a price or value on this heretofore unknown piece of history, it is an incredible privilege to own it and I have no plans to sell it at this time."
In 2011 a rare picture of Billy the Kid was auctioned for $2.3million to Florida billionaire William Koch.
The metallic photo, taken outside a Fort Sumner, New Mexico, saloon in late 1879 or early 1880, depicts the outlaw gripping the upright barrel of a Winchester carbine, with a Colt 45 pistol strapped to his hip.
The photograph was owned by the descendants of Dan Dedrick, who was given the photo by his cattle rustling partner, Billy the Kid himself.
In 2015 a photo of Billy the Kid playing croquet sold for $5m.
Born Henry McCarty, but known in New Mexico as William Bonney, the Kid was shot dead by Garrett, months after a daring jailbreak during which he killed two deputies.