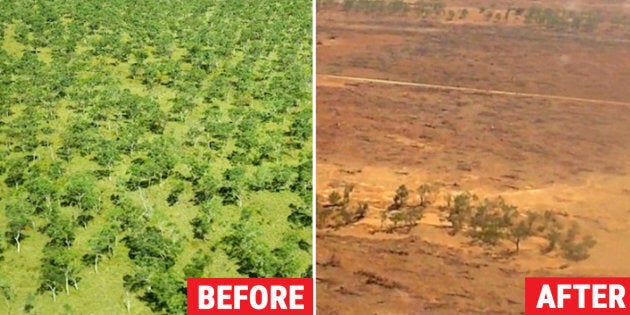 Two big things happen in Queensland this coming weekend. One is the state election. The other is the first Ashes Test at the Gabba. The two can be linked in a surprising way.
While coverage of the Queensland election has been dominated by the jobs-versus-environment battle over Adani's proposed Carmichael mine, another major environmental issue has received little press: land clearing.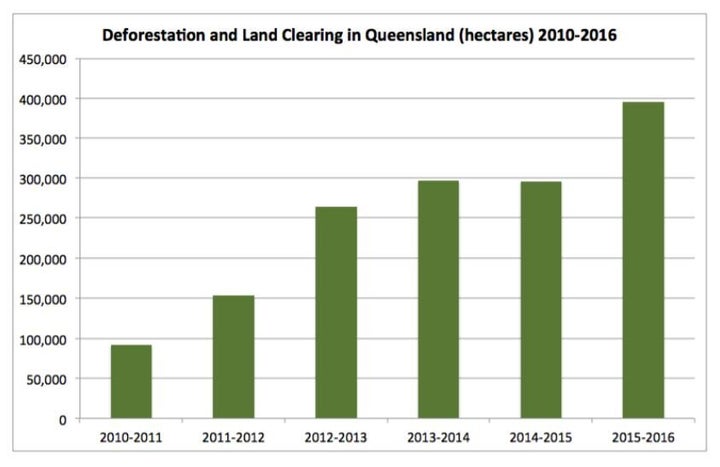 Queensland clears more native woodland than any state in Australia by far. In fact if Queensland were a country, it would be one of the world's top 10 deforesters, according to the Wilderness Society.
And here's an example of what that deforestation looks like. Slide the bar across and see for yourself:
Wait, what does this have to do with the cricket? Well, The Wilderness Society has calculated that an area a little larger than the surface of The Gabba is cleared every three minutes in Queensland.
Yes, one-and-a-bit Gabbas every three minutes. Which is around 600 Gabbas a day. The scary part? The rate of clearing could be about to increase massively.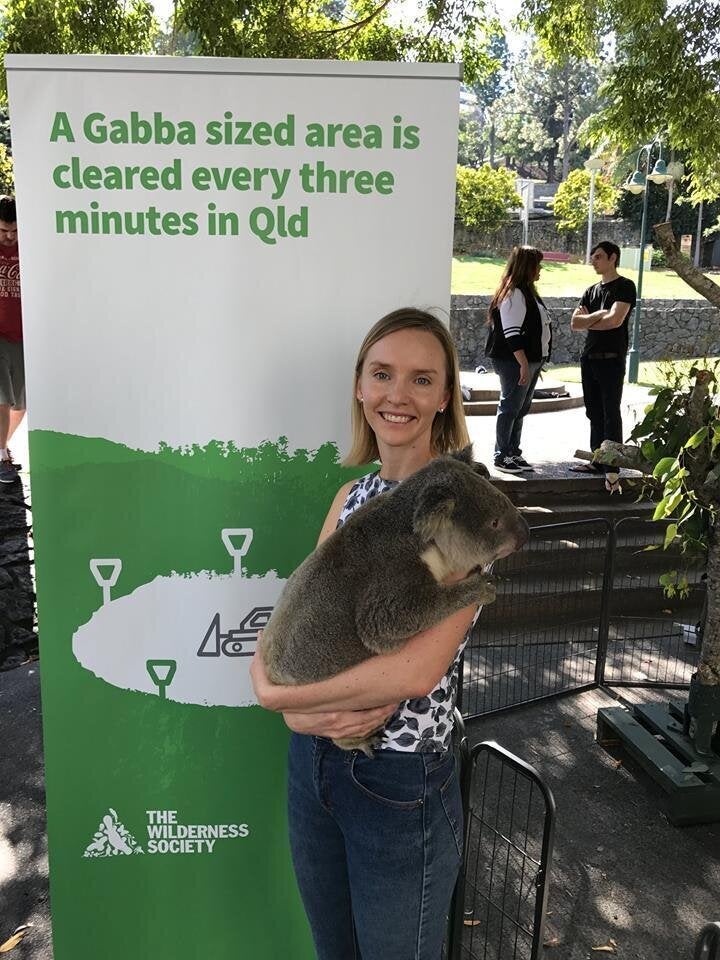 The Wilderness Society's calculations go a little like this. The Gabba is about 1.8 hectares in size.
The rate of deforestation/land clearing in Queensland, according to the most recent statistics released by the Queensland Government for 2015-16, was 395,000 hectares;
That's about 1,080 hectares a day, or 0.75 hectares a minute;
That works out to 2.25 hectares every 3 minutes. Which as mentioned, is a Gabba-and-a-bit.
"In Queensland we really take the trophy for the deforestation hotspot in Australia," Wilderness Society Queensland campaign manager Gemma Plesman told HuffPost Australia.
"We used to have some pretty good laws that protected forests and bushland, and they were hard fought for, and deforestation rates dropped really low. But then Campbell Newman's government came into power [in 2012] and he changed the Vegetation Management Act."
Here's how the latest version of the Act states its purpose:
The stated purpose of the act is to regulate the clearing of vegetation in a way that—

(a) conserves remnant vegetation that is—

(i) an endangered regional ecosystem; or

(ii) an of concern regional ecosystem; or

(iii) a least concern regional ecosystem; and

(b) conserves vegetation in declared areas; and

(c) ensures the clearing does not cause land degradation; and

(d) prevents the loss of biodiversity; and

(e) maintains ecological processes; and

(f) manages the environmental effects of the clearing to achieve the matters mentioned in paragraphs (a) to (e); and

(g) reduces greenhouse gas emissions; and

(h) allows for sustainable land use.
Reading through that list, it's hard to imagine you could lose 600 Gabbas a day (or 219 thousand Gabbas a year) worth of native vegetation -- yet somehow have no land degradation, biodiversity loss, or increased greenhouse gas emissions.
In other words, can the Act really live up to its stated aim?
"No definitely not," Gemma Plesman responded. (You can listen to our podcast with Gemma Plesman below and learn how trees have such an important role to play in mitigating climate change.)
While a nation and a state obsess Over Adani's proposed Carmichael mine, land clearing is the silent devastation ripping Australia's ecological heartland to shreds. As with the Carmichael mine, what happens next depends on the Queensland election result.
The current Palaszczuk Labor minority government took over from the Newman government in 2015 and tried to strengthen the Vegetation Management Act in parliament. It failed because it didn't have the numbers.
If elected, the LNP intends to leave the current laws in place. That means more land clearing. There's a fear among conservationists that they may relax the laws even further due to the One Nation influence.
If re-elected, Labor has said it would reinstate stronger vegetation management laws and back them up with a $500 million Land Restoration Fund. It's one of the costliest promises of the entire campaign, but it's a bridge to a future where industries like carbon sequestration could be even more valuable than agriculture.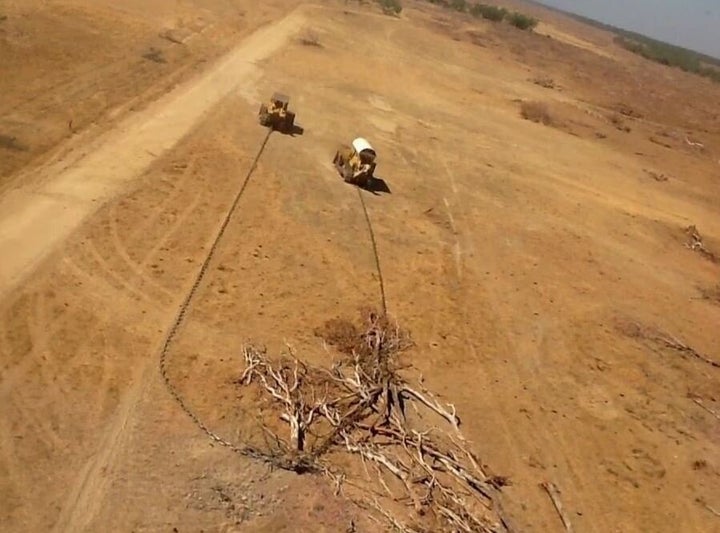 As ever, voiceless wildlife are caught in the political crossfire. For koalas, it's essential that unchecked land clearing stops, especially in the ever-expanding urban fringe areas of south-east Queensland.
"At the moment big developers are winning and koalas are losing," Plesman said.
"Koalas simply have nowhere to go [when their habitat is cleared]. Sometimes they are injured directly by bulldozers, or they go looking for shelter and they get attacked by dogs. Habitat loss really is driving them to the brink of extinction in Queensland."