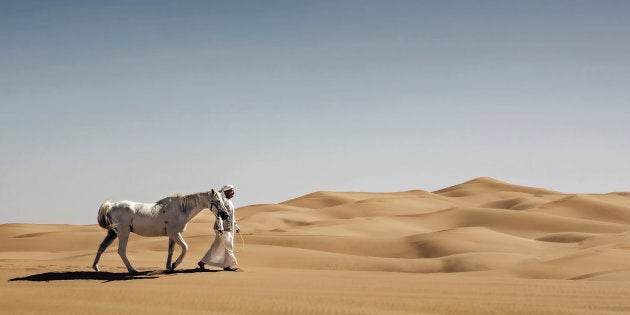 It's difficult to know what to expect from a city like Dubai. Of course, there's the excessiveness: an unapologetic appreciation of all that's bigger, better, faster, flashier.
You can see it in the skyline, where the world's tallest building, the, Burj Khalifa, shoots from the cityscape like a silver arrow.
You can see it at The Dubai Mall (once again, the world's largest -- Dubai has a thing for world records), where brands like Cartier and Chanel exist alongside attractions that could rival Disneyland's.
You can even see it in peak hour traffic, where Maseratis and Ferraris join the regular vans and taxis in the long commute home.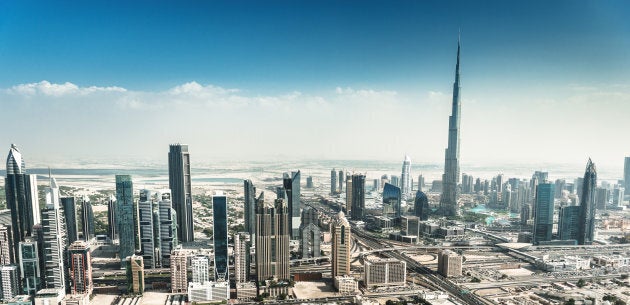 But Dubai isn't just the 'Vegas of the Middle East', as it's becoming increasingly known. Underneath the glitz and glamour is a vibrant city of a different kind: a city that is as much ocean as it is desert, a place where you can hear the call to prayer sung live over the loudspeakers while you browse through the heady aromas of the spice souk, or wander through the 'old town' of the Al Fahidi District.
Scratch the surface of Dubai and you'll find it's more than a playground for the rich (though, of course, there's that too) and deserving more than a stopover on your way to Europe, too.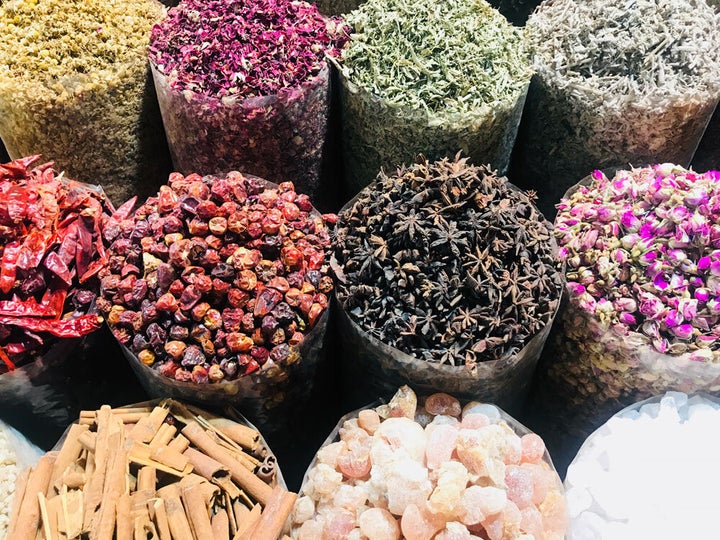 Where to stay
Given our geography, it's unsurprising Australians equate deserts with being very far away. In Dubai, however, you can get the full desert experience by driving a mere 45 minutes out of the city.
Here you'll find Bab Al Shams Desert Resort and Spa, a sprawling 5-star oasis with two pools, several restaurants and even on-site camels should you fancy a ride.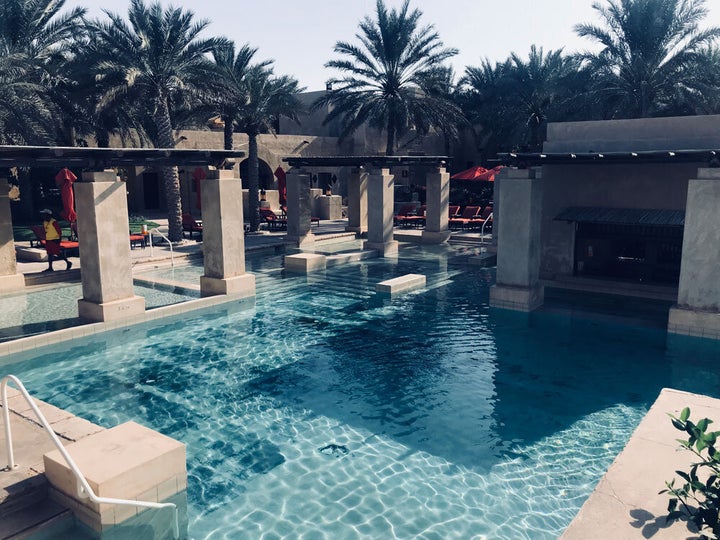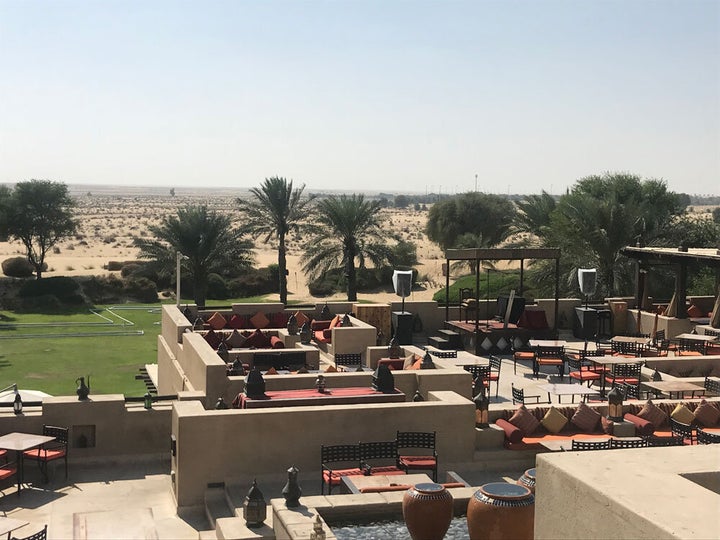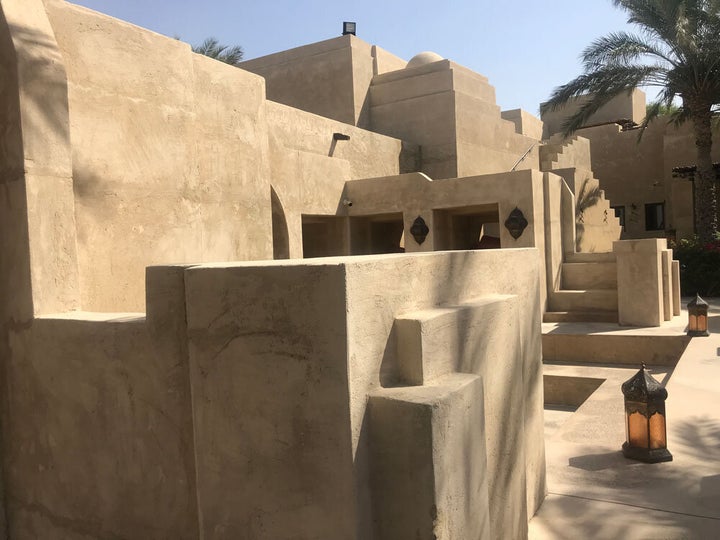 The hotel offers a number of activities including falconry (a must in Dubai), archery, desert fat biking (they're not being rude -- it's the bike tyres that are fat), not to mention their award winning spa.
Surrounded by sand dunes and decked out in authentic Arabic design, Bab Al Shams Desert Resort is an Aladdin-esque fantasy land ideal for unwinding away from the hustle of the city.
Hot tip: organise an open 4x4 desert ride to see the dunes up close and personal and to get a feel for the surrounding area. Warning: not for the faint of heart.
If beach-side vacations are more your thing, look no further than Nikki Beach Resort and Spa. Decorated almost entirely in white, you'd be forgiven for thinking you'd fallen out of Dubai and somehow ended up in The Hamptons, but make no mistake, this is Arab hospitality at is finest.
Located on the waterfront of Pearl Jumeira, this 5-star resort is only a 14-minute drive from the airport and 7km from the city centre, making it a great base from which to explore.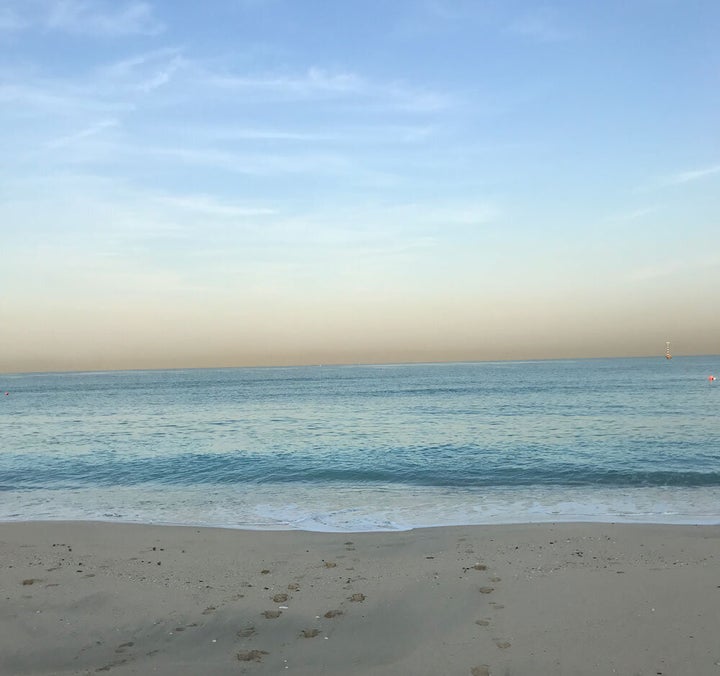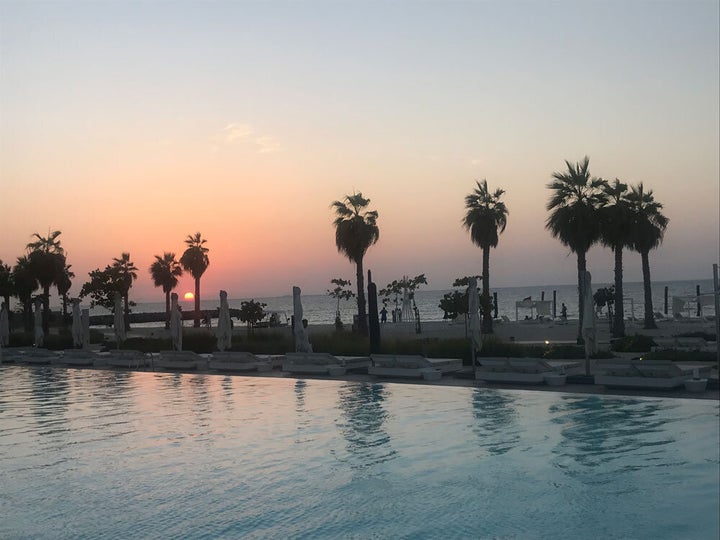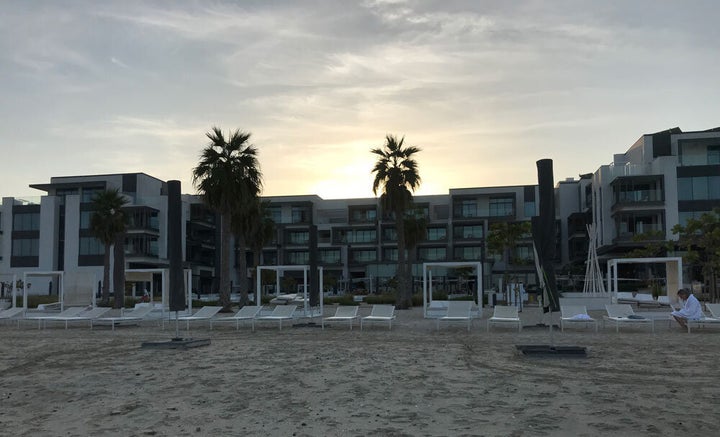 Not that you'd ever want to leave. With the beach at your doorstep (the water is so warm it's unbelievable) as well as a lap pool, a bubble pool and a beach club; five restaurants and lounges plus a spa and gym, you may choose to stay where you are, and we don't blame you.
Hot tip: Get up early and enjoy an ocean swim with the beach all to yourself.
What to do
For adventure
Easily the best thing you can do in Dubai to get the heart racing is a 4x4 ride through the desert. Your driver will show no fear as he races throughout the dunes, climbing and falling at an alarming rate while you hang onto your life in the back.
Get him to turn the radio to a local station, put it on as loud as you can bear and before you know it, you'll feel like you're in the next instalment of Mad Max.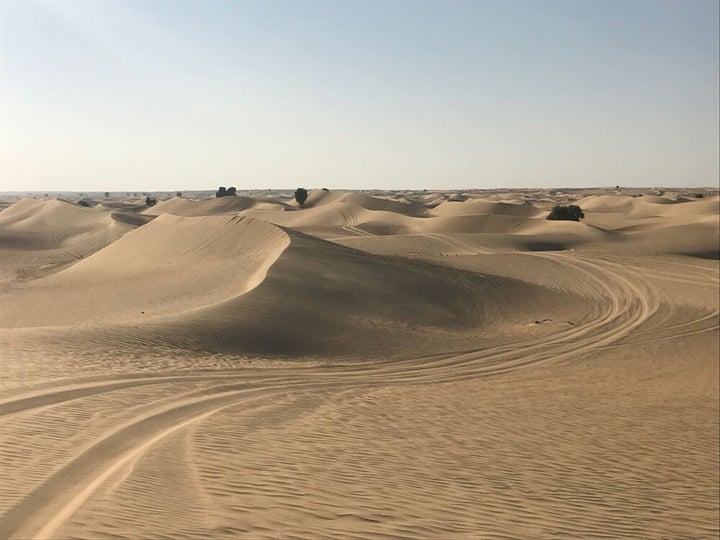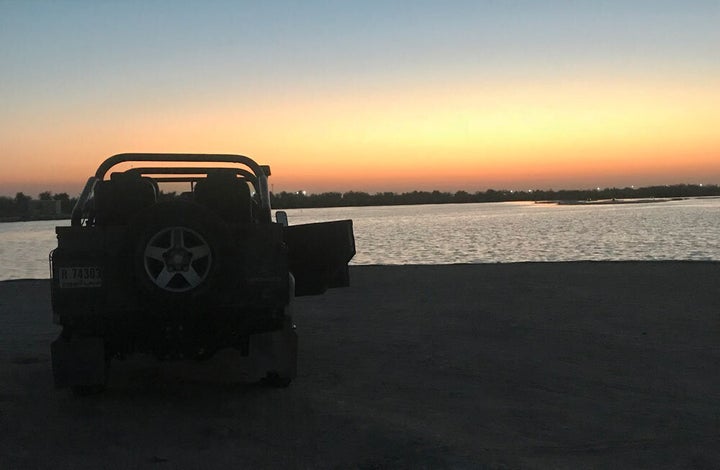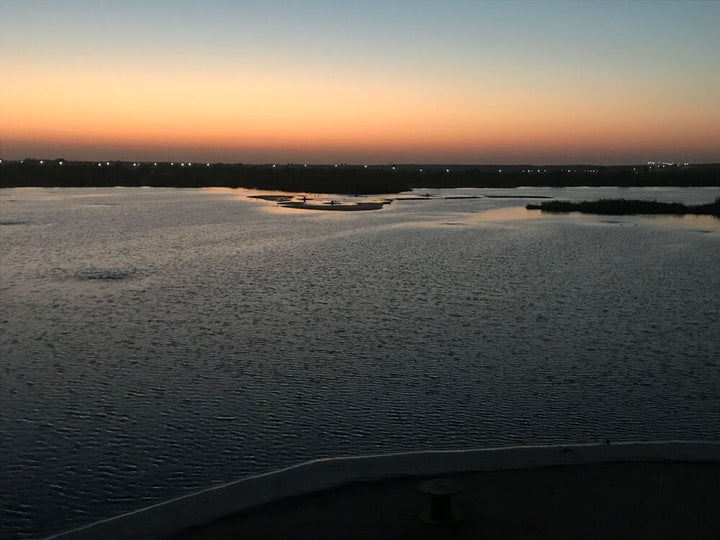 In the quieter moments, when you're not feeling like your heart is about to exit your body, you'll notice gazelles bounding through the brush, or perhaps an oryx will come to drink from one of the many hidden oases.
And at dusk, as you head home, the sunset bounces off the sand, turning the dunes all kinds of wonderful pinks and oranges and purples -- meaning not only do you get your adventure fix, but about 8,000 photos to put on Instagram, as well.
For art
The new Louvre may have opened in neighbouring Abu Dhabi but that doesn't mean Dubai is without an art scene of its very own.
Art lovers should head to Alserkal Avenue in the city's industrial quarter, where they will find a flourishing creative community just begging to be explored.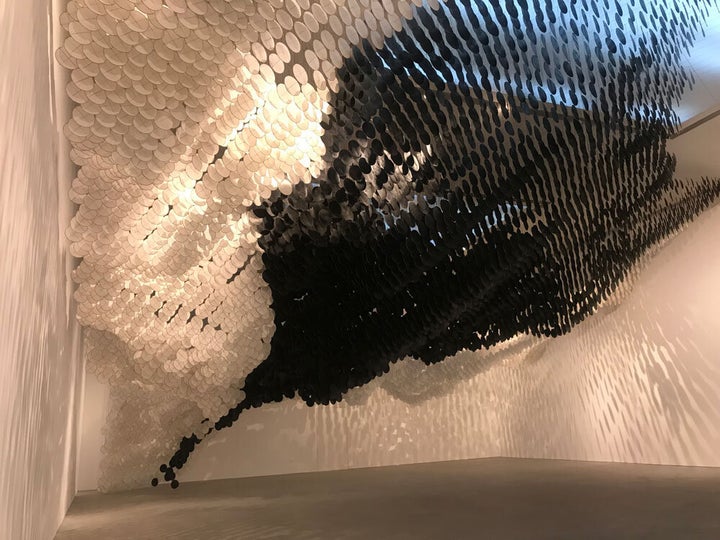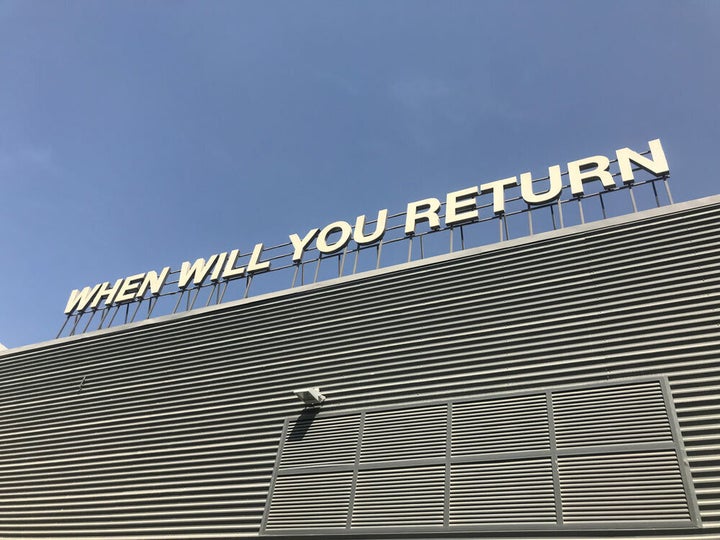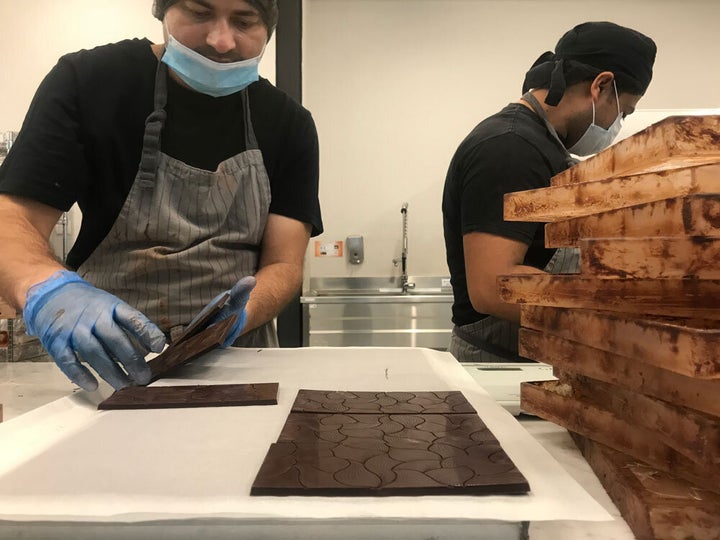 And if all this creativity makes you hungry, you can always pop around to Tom&Serg, a large warehouse-style cafe that wouldn't look out of place in Melbourne's trendiest suburbs. You can even get smashed avo on toast. (Fun fact: co-owner Tom is actually a Melbourne native, so obviously all of this makes sense.)
For history
Dubai isn't an old city, so you're not going to experience the same kind of history here as you would, say, in Europe.
But to get an understanding of the pillars on which Dubai is built, it's worthwhile checking out the Al Fahidi Historial neighbourhood.
Here you can wander through twisting alleyways of paved stone, past mud houses and ornate doors, all the way to the community mosque where men gather five times a day to pray.
You can also observe men and women working at various wares, whether it be carving intricate designs on a buffalo horn or fluffing cotton using a traditional cotton carder.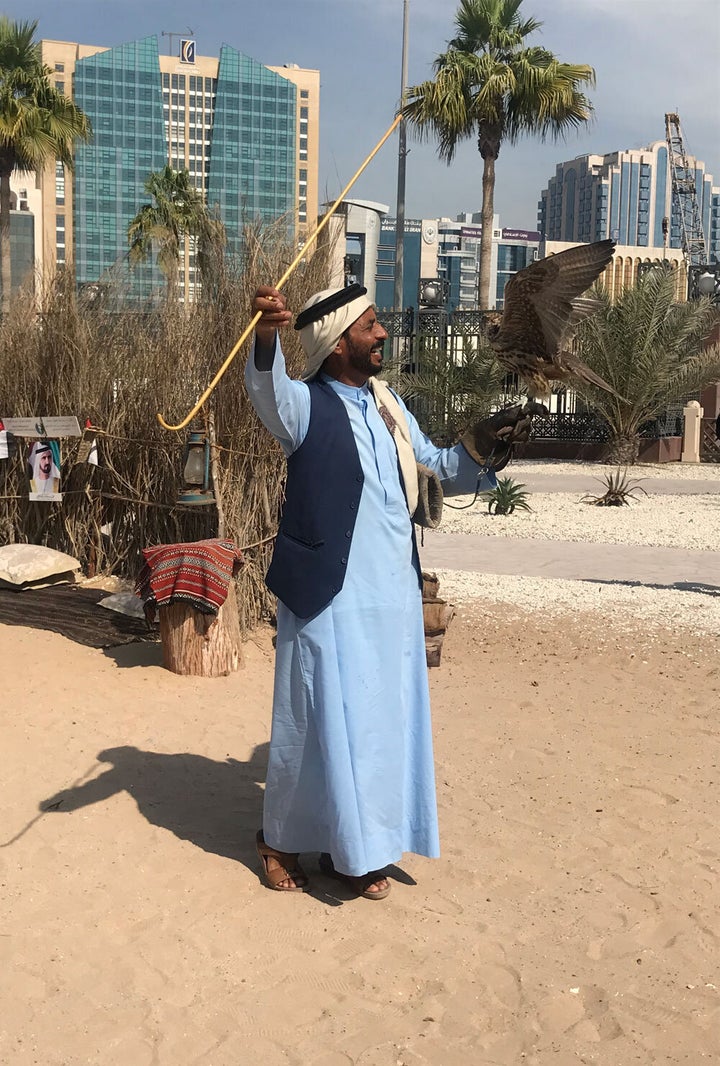 Established in 1988, the SMCCU aims to help visitors better understand the culture and customs of the United Arab Emirates, and will happily answer any of your questions, no matter how ignorant they may seem.
The organisation hosts many activities, including heritage tours and guided mosque visits, but you won't find a better opportunity to embrace Emirati culture than with one of their hosted breakfasts or lunches, where you can enjoy traditional fare in a relaxed and informative setting.
For food and drink
Whether it's fine dining at Sean Connolly at Dubai Opera or hoeing into a takeaway falafel on the side of the road, food is a central part of enjoying Dubai culture, and it's nearly impossible to visit the city without expecting to put on a kilo or two.
For those who want to experience the cuisine like a local, you can't go past a food tour with Frying Pan Adventures. Explore the hustle of Maraqabat Road with your host taking you to the kinds of places not found in the travel guides.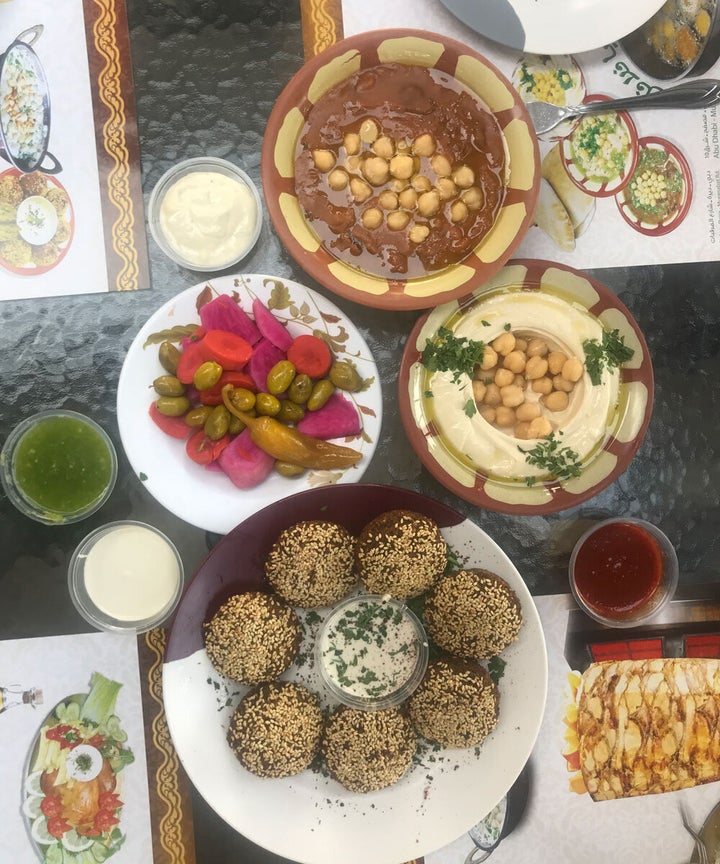 Enjoy a falafel sandwich coupled with hummus, pickled vegetables, fried cauliflower and eggplant, slow cooked fava beans and a lathering of toum (garlic ailoi), tatbeela (a green sauce with green chilli peppers, green bell peppers, lemon juice and garlic) and shatta (a spicy red chilli paste) and then you will know the true flavour of the middle east. (You will also wonder what Australia is doing to butcher our falafels, but that's another story for another time).
Head into the back kitchens of local eateries to eat dessert straight from the pan, or sit kerb-side while you enjoy your fatir, which is essentially an Egyptian street pizza, and watch the world go by.
To top of the night, indulge in a bastani; a saffron ice cream coupled with lemon juice and rosewater, before taking a baklava for the road at one of the local specialist bakeries.
Keen for a drink? It's illegal to actually buy alcohol in Dubai, but you can have as many cocktails as you like as long as it's in a resort or hotel. Our pick? Head to Pearl Bar for a view of the Burj Khalifa, and mull over why the hell you haven't visited this place earlier.
Emily Blatchford travelled to Dubai as a guest of Dubai Tourism.