WASHINGTON ― Here's a depressing question: Can someone be kicked out of politics?
Sure, someone can fail in politics, but can someone fail out of politics? A person can lose an election, be booted from a committee or sprout fungus from too many decades on the back bench. However, can a person screw up so badly that they aren't let back in? Are there personae non gratae in the world of governance? Are there proverbial ice floes upon which the truly ostracized are plopped, their phone calls never to be returned again?
"I guess if you've murdered somebody, I assume that's a bright line that exists," mused Liz Mair, a GOP communications consultant. "Short of that, I'm not sure there's anything you can say, 100 percent, that will kill off somebody's career."
Spurred on by Roy Moore's continued competitiveness in the Alabama special election to fill Attorney General Jeff Sessions' Senate seat ― this despite a mounting number of women who have accused him of sexual misconduct, including charges as severe as sexual assaulting a minor ― HuffPost set out to answer a simple question: What on earth do you have to do to become so toxic that you can't find gainful employment in or around politics?
In conversations with disheartened journalists, activists, lobbyists and other political operators, the closest answer that could be found was somewhat less than heartening.
Murder … maybe?
"Well, there was the politician who said you could do anything as long as you weren't found in bed with a live boy or a dead girl," recalled veteran political reporter and commentator Eleanor Clift, paraphrasing former Louisiana Gov. Edwin Edwards (D).
Clift cited Bob Packwood, the veteran Oregon Republican senator who was forced to resign in 1995 after 19 women ― some who had worked for him ― accused him of sexual misconduct. Despite being forced out of his seat under threat of expulsion, Packwood soon founded a successful lobbying firm, representing major corporate clients and appearing from time to time at hearings and other notable events in Washington.
Mark Leibovich, New York Times Magazine chief national correspondent and author of This Town, this decade's buzziest anthropological study of Washington, sees a shift in attitudes, but notes that D.C.'s culture of second chances runs deep ― at least for its public figures ― so long as the redeemed person is politically useful.
"There has always been the barrel, and there have always been people spending time in it," said Leibovich of periods of political exile and infamy. "What do you have to do to never emerge from the barrel? It's a pretty forgiving barrel. The cushion is time."
"I do think it's an interesting time for barrel sciences," he added.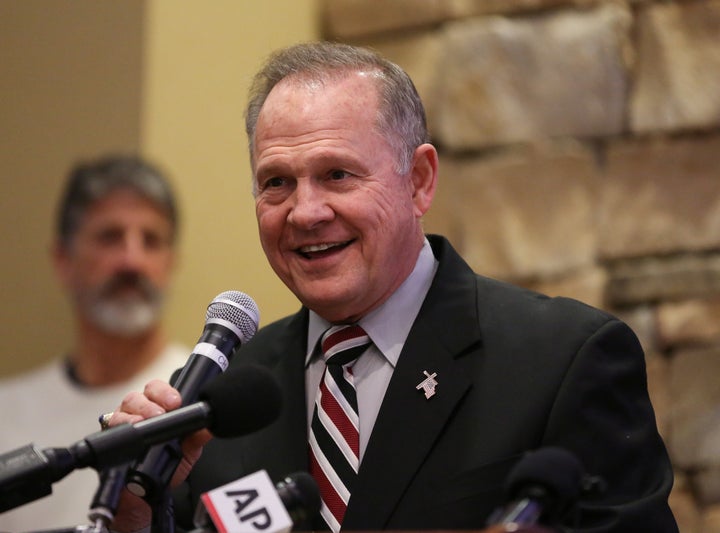 Indeed, Washington has a dubious history of second acts: Oliver North is now a Fox News contributor; Anthony Weiner ran a viable campaign for mayor; Rep. Scott DesJarlais (R-Tenn.) won re-election as a "pro-life" crusader after pressuring his mistress to get an abortion; Rep. Mark Sanford (R-S.C.) hiked the Appalachian Trail all the way back to Congress; former Sen. David Vitter (R-La.) had a very public episode involving diapers and prostitutes, yet won re-election.
While the dynamics of political scandals are certainly changing, whether there's been a net improvement in how Washington metabolizes bad actors is another question altogether.
On the one hand, as nearly everyone interviewed by HuffPost noted, the allegations of sexual misconduct against a number of public officials have prompted a long-overdue reckoning with sexual harassment and assault in politics.
On the other hand, the increasing tribalism of today's politics can distract from any number of sins, providing lifelines to perpetrators who might otherwise have not had a second chance in a pre-Fox News era.
There is always a large audience of people ready to believe that the charges against you are politically motivated, so long as you're willing to toe the line on their politics. It is in this context that cynicism creeps in — that despite the changing times, you still can't help but wonder if a Russia Today show is entirely out of the question for Anthony Weiner when he gets out of prison.
"I think all of politics now is becoming this weird reality TV show where Americans have given up on politics being something noble or something to look up to ― and that's a rational decision, because it hasn't been for a long, long time," observed Sam Geduldig, a prominent Republican lobbyist and erstwhile senior aide to former House Speaker John Boehner (R-Ohio).
Figures like Moore can "cocoon themselves into a social media sphere that will accept them," Leibovich noted, citing pro-Trump outlets like Breitbart News.
To wit, in the last 12 months, Sebastian Gorka, a man with ties to Hungarian fascists and whose White House tenure could charitably be described as an utter disaster, landed a Fox News contributing gig; Sean Spicer enjoyed a soft landing with a teaching gig at Harvard and a cameo on the Emmys after an institution-damaging tenure as White House press secretary; and Greg Gianforte won a seat in Congress after being arrested for assaulting a reporter.
And, of course, Donald Trump, a man who admitted on tape to sexually assaulting women, was sworn in as the 45th president of the United States.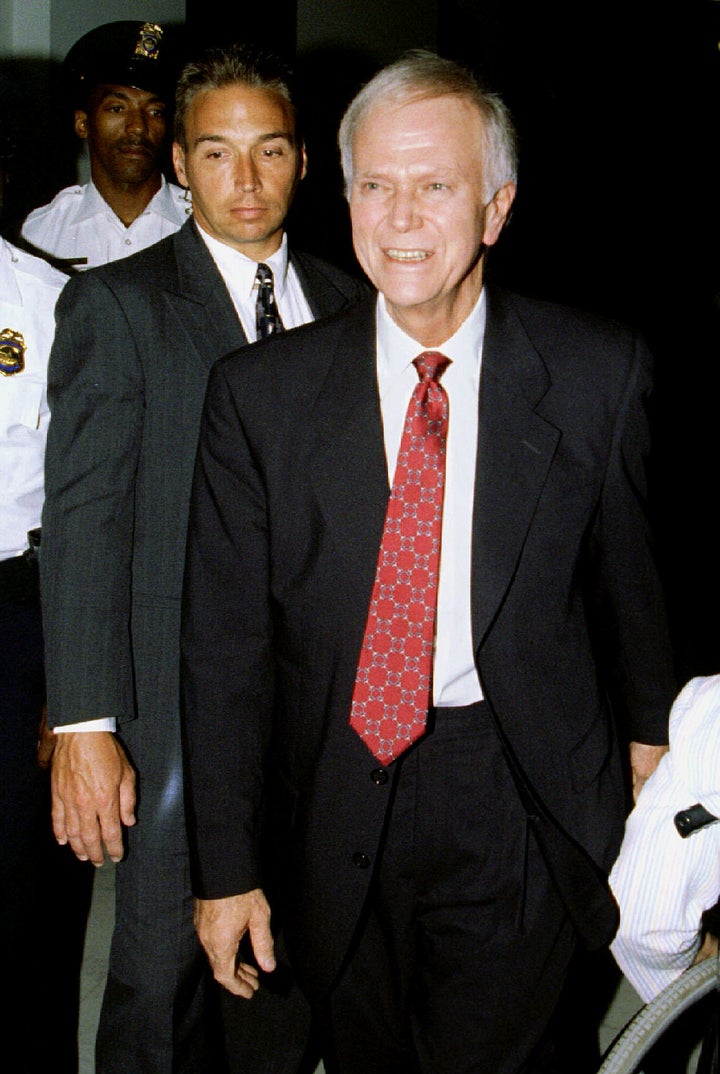 Many people interviewed by HuffPost see the ethical waters being muddied by Trump's electoral success. While they note that many victims now feel emboldened to speak out about the mistreatment they've endured, others might feel deflated by Trump's success. Equally alarming, they add, is how Trump's triumphs encourage bad actors.
Jess McIntosh, editor-in-chief of the progressive website Shareblue and a former communications aide for Hillary Clinton's presidential campaign, believes Trump's election encouraged conservatives of all stripes to defend bad behavior like Trump's lest they be deprived of access and influence in Republican politics.
"There's a place for a mindful conservative voice, but you're not getting a talk radio show," said McIntosh. "You're going on MSNBC, you're writing an occasional New York Times op-ed."
"Either you become a king in that cesspool or you go away," McIntosh concluded.
What's more, the current success of figures like Trump and Gianforte can denude lesser, though still serious, political transgressions of their shock value.
Mair, looking back on Mark Sanford's 2009 disappearance and subsequent botched cover-up of his mistress, noted with dark humor how that scandal now seems quaint by comparison.
"Yes, he obviously lied about stuff; yes, he had an affair," recalled Mair. "This wasn't a guy who was diddling interns, this was a guy who had an affair because he truly loved somebody. It was the purest form of ethical malfeasance."
Jim Manley, who served as communications director for former Senate Majority Leader Harry Reid (D-Nev.), echoed that dispiriting sentiment.
"In this day and age, the fallback appears to be, 'Thank God the member appears to not be sleeping with an intern,'" he said.
Or, as one senior Republican lobbyist speaking on condition of anonymity put it: "Consensual infidelity is the new chivalry."
Former Congressman Michael Grimm (R-N.Y.) is perhaps the best current example of how the "anything goes" attitude of the Trump era and the increasingly tribal nature of our politics can serve as lifelines to fallen politicians.
Grimm, who in 2014 pleaded guilty to felony tax fraud and once threatened to throw a reporter over a Capitol Hill balcony on live TV, announced in October that he will seek his old seat representing Staten Island. His announcement was followed by a photo of him posing with former Trump adviser and Breitbart News chairman Steve Bannon.
"Michael Grimm could make it back," asserted Geduldig. "In light of all else that is out there, the bar has been lowered. Truly inappropriate behavior that had previously gone unreported is the new bar. What Mark Halperin did is worse than any shit that Michael Grimm did."
So what about Moore? Assuming, for the sake of argument, that he either loses his election or is expelled from the Senate ― though assuming such things is often a recipe for disappointment in Washington and politics ― what's next for a man accused by no less than six women of sexual impropriety?
Perhaps a book deal with a conservative imprint? Or a talk radio program on a far-right radio network? Or a Sean Hannity-style show on the conservative OAN TV network? Perhaps ― dare we indulge our most cynical impulses ― another run for Senate?
No one HuffPost spoke to was willing to say that Moore would disappear from politics completely, absent jail time.
"It wouldn't shock me, if Roy Moore loses, to see him in Des Moines at some point in the next few years," predicted Leibovich.
Hear Eliot Nelson talk about this story on the HuffPost Politics podcast: