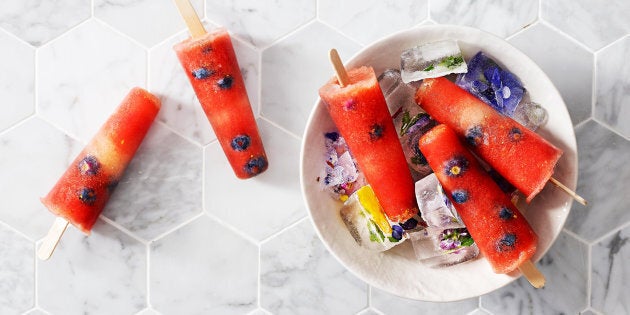 With hot temperatures already here and summer around the corner, we may as well make and enjoy delicious popsicles early.
These blueberry and watermelon popsicles are colourful, refreshing and incredibly easy to make. Made with floral chamomile tea for another layer of flavour, these popsicles are perfect for kids and adults alike.
Sneaky tip: to make these popsicles adults-only for celebrations, spike them with your favourite booze.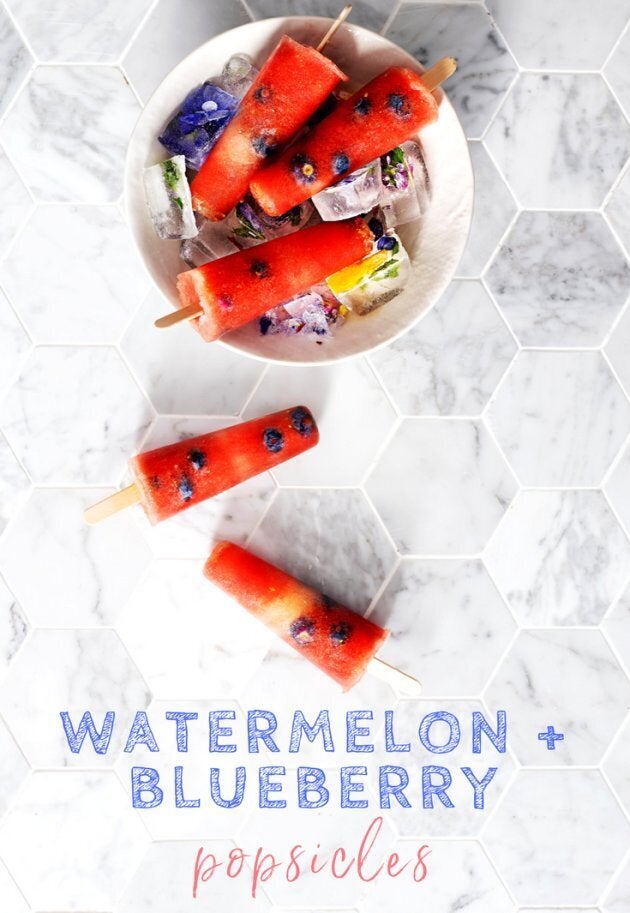 INGREDIENTS
2 chamomile teabags
⅛ cup honey
2¼ cups chopped watermelon
1 tablespoon lemon juice
½ cup fresh blueberries
8-12 wooden popsicle sticks
METHOD
Place ¾ cup boiling water into a bowl and steep chamomile teabags for 10 minutes. Remove teabags, add honey and allow to cool to room temperature.
Using a blender, pulse watermelon for 30 seconds or until smooth. Pass through a fine mesh sieve into a medium sized bowl. Add in chamomile tea and lemon juice, stir thoroughly.
Using a ladle, gently pour the liquid watermelon and chamomile mixture into popsicle moulds, leaving 1cm on top empty. Divide the blueberries among the moulds, place on lids and insert popsicle sticks.
Freeze for six hours before serving.