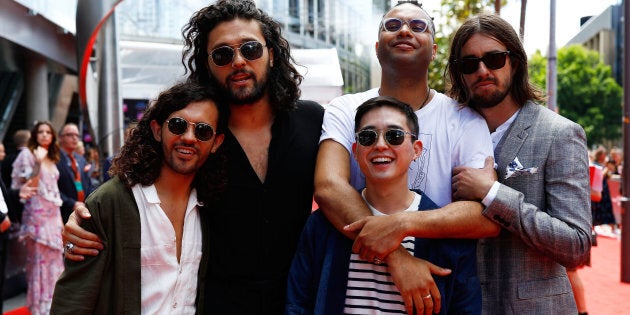 The biggest night in Australian music kicked off on Tuesday night as the 2017 ARIA Awards got underway in Sydney.
Thirty years on from its inception the ARIAs still manages to boast a star-studded line-up of Australian and international stars, and this year's 31st edition of the awards night was no different.
Not only were Lorde and Harry Styles both booked in for performances, 2017 ARIA Hall of Fame inductee and Aussie favourite Daryl Braithwaite was also listed to make an appearance.
And when it comes to the nominees up for awards on the night, there really was no shortage of musical talent. You can check out the complete list, including all the winners (all in bold), below.
Amy Shark - 'Night Thinker'
Jessica Mauboy - 'Fallin''
A.B. Original - 'Reclaim Australia'
Gang Of Youths - 'Go Farther In Lightness'
King Gizzard & The Lizard Wizard - 'Flying Microtonal Banana'
Nick Cave & The Bad Seeds - 'Skeleton Tree'
Peking Duk feat. Elliphant - 'Stranger'
Best Adult Contemporary Album
Bernard Fanning - 'Brutal Dawn'
D.D. Dumbo - 'Utopia Defeated'
Nick Cave & The Bad Seeds - 'Skeleton Tree'
Paul Kelly - 'Life Is Fine'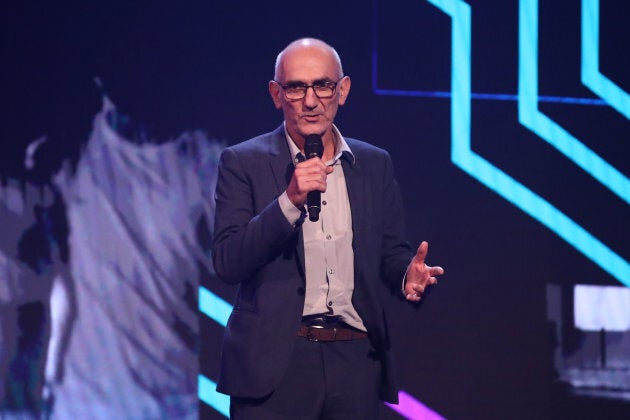 Best International Artist
Ed Sheeran - 'Loose Change'
Harry Styles - 'Harry Styles'
Kendrick Lamar - 'Damn. And Untitled Unmastered.'
Metallica - 'HardWired... To Self-Destruct'
Shawn Mendes - 'Illuminate'
The Rolling Stones - 'Blue & Lonesome'
Jimmy Barnes - 'Och Aye The G'Nu!'
Peter Combe - 'Living It Up'
The Idea Of North, Lior & Elena Kats-Chernin - 'A Piece Of Quiet [The Hush Collection, Vol. 16]'
The Wiggles - 'The Wiggles Duets'
Amy Shark - 'Night Thinker'
Jessica Mauboy - 'The Secret Daughter' (Songs from the original TV series)
Julia Jacklin - 'Kids Win'
A.B. Original - 'Reclaim Australia'
Vance Joy - 'Lay It On Me'
D.D. Dumbo - 'Utopia Defeated'
Paul Kelly - 'Life Is Fine'
Vance Joy - 'Lay It On Me'
Client Liaison - 'Diplomatic Immunity Tour'
Flume - 'Flume: Australian Tour 2017'
Gang Of Youths - 'Gang Of Youths'
Illy - 'The Two Degrees Tour'
Jessica Mayboy - 'All The Hits Live Tour'
King Gizzard & The Lizard Wizard - 'Gizzfest'
Nick Cave & The Bad Seeds - 'Australia & New Zealand Tour 2017'
Peking Duk - 'Clowntown Tour'
Tash Sultana - 'Tash Sultana Aus/NZ 2017'
Violent Soho - 'Violent Soho With Special Guests The Bronx'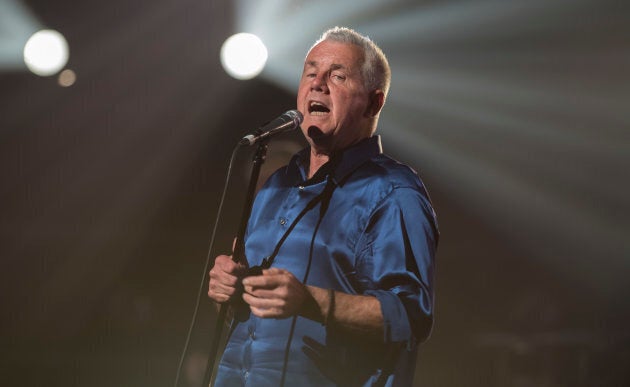 A.B. Original - 'Reclaim Australia'
Amy Shark - 'Night Thinker'
Apple Music Album Of The Year
A.B. Original - 'Reclaim Australia'
Amy Shark - 'Night Thinker'
Gang Of Youths - 'Go Farther In Lightness'
Paul Kelly - 'Life Is Fine'
Bliss n Esso feat. Gavin James - 'Moments'
Guy Sebastian - 'Set In Stone'
Illy feat. Anne-Marie - 'Catch 22'
Jessica Mauboy - 'Fallin''
Peking Duk feat. Elliphant - Stranger'
Sia feat. Kendrick Lamar - 'The Greatest'
Starley - 'Call On Me' (Ryan RIback Remix)
Best Blues and Roots Album
All Our Exes Live In Texas - 'When We Fall'
Archie Roach - 'Let Love Rule'
Busby Marou - 'Postcards From The Shell House'
Paul Kelly & Charlie Owen - 'Death's Dateless Night'
John Clarke - 'Clarke's Classics'
Arj Barker - 'Get In My Head'
Buddy Goode - 'More Rubbish'
Kitty Flanagan - 'Seriously?'
Rhys Nicholson - 'Rhys Nicholson Live At The Eternity Playhouse'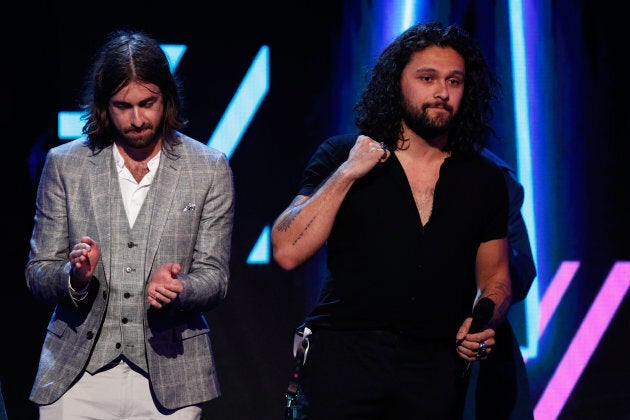 Kasey Chambers - 'Dragonfly'
Lee Kernaghan - 'The 25th Anniversary Album'
Shane Nicholson - 'Love And Blood'
The McClymonts - 'Endless'
Dom Dolla & Torren Foot - 'Be Randy'
Jagwar Ma - 'Every Now & Then'
Peking Duk feat. Elliphant - 'Stranger'
The Kite String Tangle - 'The Kite String Tangle'
Best Hard Rock / Heavy Metal Album
Airbourne - 'Breakin' Outta Hell'
Frenzal Rhomb - 'Hi-Vis High Tea'
King Gizzard & The Lizard Wizard - 'Murder Of The Universe'
SleepMakesWaves - 'Made Of Breath Only'
So happy to see @gangofyouths win album of the year at the #ARIAs . Go Farther in Lightness will be one of the great Australian albums of all time.

— Tony Burke (@Tony_Burke) November 28, 2017
Dune Rats - 'The Kids Will Know It's Bullshit'
Gang Of Youths - 'Go Farther In Lightness'
Polish Club - 'Alright Already'
The Preatures - 'Girlhood'
A.B. Original - 'Reclaim Australia'
Thundamentals - 'Everyone We Know'